"You're braver than you believe, stronger than you seem, and smarter than you think."
Christopher Robin
A.A. Milne, Winnie-the-Pooh
---
We are overwhelmed and devastated by the recent violence in Uvalde and Buffalo. We are grieving and outraged, and we know that you are, too. Acts of violence and racism are happening frequently and often. Mentally processing them can be overwhelming for people of all ages.
We recognize that those Raising a Reader Massachusetts serves – young minds, their families, and educators – are particularly and intensely affected by the horrible events we have recently experienced in our country and our world. This is part of why we emphasize a need for social-emotional learning early in a child's development. When we speak of "literacy," we mean more than reading words on a page. We mean it as a way of opening doors for children and parents to communicate with each other through asking questions, sharing feelings, and by helping each other feel safe.
Please find below some resources concerning social-emotional learning, accepting and loving others, and friendship that we hope will help you in the conversations you have with the young people in your life.
---
Social-Emotional Literacy Resources

Here are some books RAR-MA utilizes in its social-emotional learning rotation. Each one covers some combination of the core competencies in SEL education (Empathy, Positive Relationships, Managing Emotions, ProblemSolving and Perspective-taking):
And here are the resources many, including RAR-MA, utilize to build and learn around social-emotional learning, from book collections to research:
For more information on Racial Injustice and Equality conversations, please view our Family Resource page.
---
June Literacy Resources

June is Rainbow Book Month, a nationwide celebration of the authors & writing that reflect the lives and experiences of the lesbian, gay, bisexual, transgender, pansexual, genderqueer, queer, intersex, agender, and asexual community. If you have questions about how to talk about gender identity and sexuality in the home, check out these resources for parents and caregivers: Advocates for Youth, Family Acceptance Project, & American Psychology Association Here are some amazing RAR-recommended books about LGBTQ+ inclusivity:
And here are some books about friendship:
---
Family Literacy Activities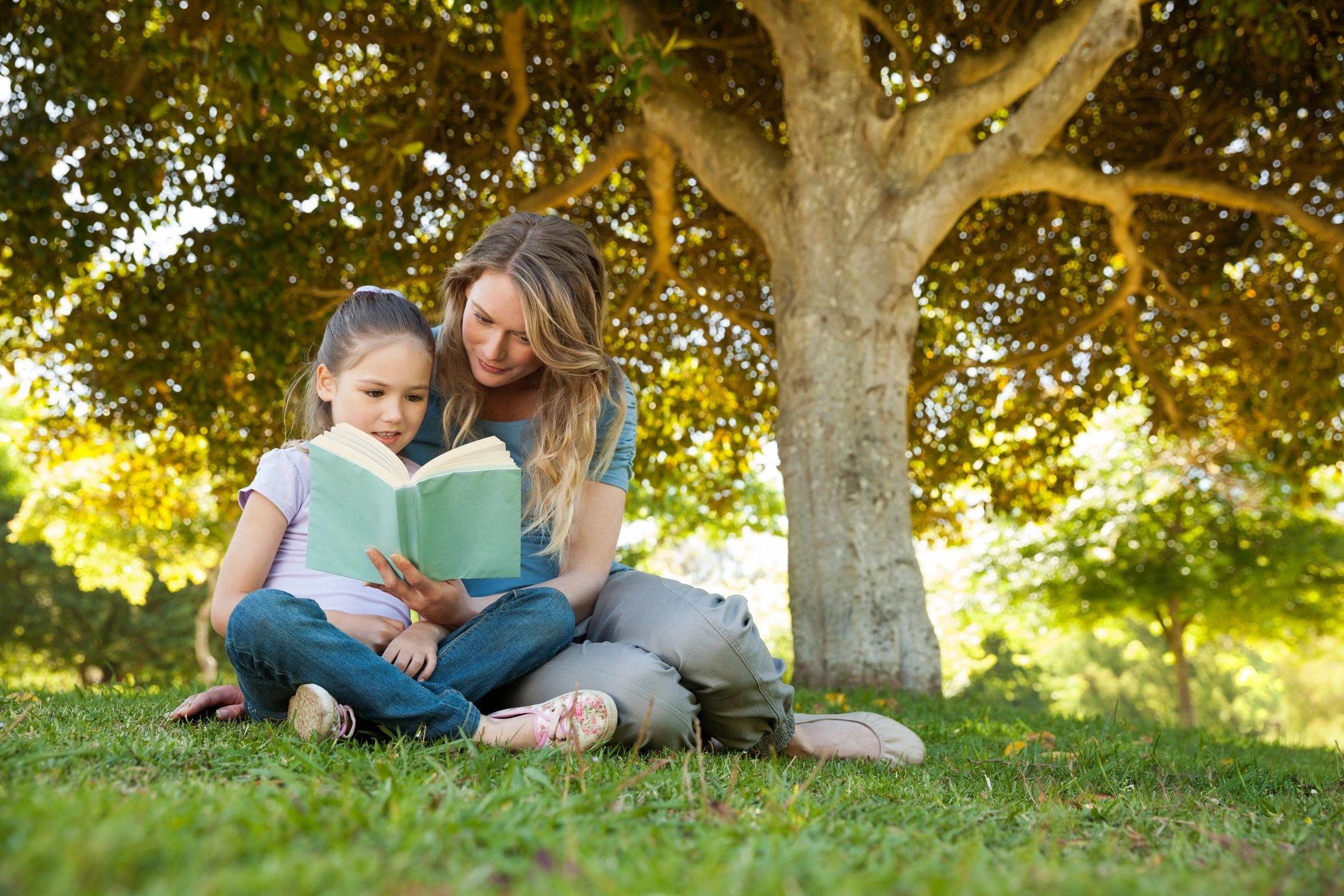 Our Family Literacy Calendar is a handy day-by-day resource of simple literacy-building activities and fun that you and your family can easily do at home! Some of our favorites for June include:
Sunday June 5th (Domingo 5 de Junio)Spread kindness and respect, try to give 5 compliments today!Promovamos la bondad y el respeto. ¡Intenten dar 5 cumplidos hoy!
Friday June 10th (Viernes 10 de Junio)Read to your child in a different place today. Be creative! Tag us in a picture of your silliest, sunniest and craziest reading spots @raisingareaderma!Hoy lee con tu hijo(a) en un lugar diferente. ¡Sean creativos! Etiquetanos en una foto de tus lugares de lectura @raisingareaderma.
Monday June 20th (Lunes 20 de junio)Create a summer bucket list together with everything you want to do this summer. What's first? Let us know @raisingareaderma!Creen una lista de cosas para hacer en el verano. ¿Qué es lo primero que harán? ¡Háganos saber @raisingareaderma!
Wednesday June 29th (Miércoles 29 de junio)It's Rhyming Day! What words can you think of that rhyme with "fun"? Let us know how many you can come up with @raisingareaderma…¡Hoy es el día para rimar! ¿Qué palabras riman con "diversión"? Dinos cuantas se te ocurren @raisingareaderma…
For simple, at-home literacy activities to engage your child and the whole family, visit our daily literacy calendar and Storytime videos pages!
---

Start spinning those wheels -it's time to star preparing for the Rodman Ride for Kids!

For those of you who are unfamiliar with the organization, Rodman for Kids partners with 40+ youth-focused organizations to raise funds for their programs and engage in collaborative opportunities. The Rodman Ride for Kids traditionally was an all-day cycling event in which riders complete a non-competitive route to raise money for at-risk children.
The live "ride" event is September 24th in Foxboro, MA but one can commit to raising funds or donating any time before then!
There are three ways to get involved:
Riding in-person, either 25 or 50 miles on September 24th, after raising $1500
Participate virtually, all summer long – choose your own adventure!
Support those who are riding and RAR-MA, by donating and following their journeys
Some of your legs are already sore thinking about the logistics of riding a bike for an extended period of time… no need! We're encouraging people to try the "Choose Your Own Adventure" and create activities that best suit your physical and time needs.

Participants who choose their own adventure can get as creative as possible! You could swim, read, sing – you name it, just commit to a goal and work to raise funds in support of it, and your adventure will help the cause.

We hope you will join us either by committing to some creative adventures and/or to support those who are riding for Raising A Reader Massachusetts this summer and fall.
---
Our 2022 Dinner With An Author Gala
What an amazing evening!
We are so grateful to everyone who supported Raising A Reader MA's Dinner with an Author gala. It was beyond special to share, meet, talk, and hear the stories of so many partners in our mission, including our esteemed authors and guests. We could not have done it without our friends, our hosts & sponsors, and our truly outstanding and talented group of authors. A special thanks to our coordinator Josh Chalmers, the unflappable Tom Stebbins, our emcee, for guiding the night and to the Newbury Boston for the stunning venue.

We couldn't have a 'Dinner With An Author' gala without any authors! Thank you so much to Ben & Tonya Mezrich for sharing your literacy journeys with us. And thank you to all of our authors; Jeanne Blasberg, Lisa Braxton, Liz Brunner, James Carroll, Christopher Castellani, Robert Cocuzzo, Jennifer De Leon, Erica Ferencik, Joseph Finder, Lisa Genova, Desmond Hall, Diane Hessan, Megan Margulies, Alexandra Marshall, William Martin, Nancy Medoff, Claire Messud, Rebecca Pacheco, Shawn Peters, Joanna Rakoff, Lynne Reeves Griffin, Edward Lee Rocha, Dan Shaughnessy Dave Wedge and James Wood.
Additionally, thank you to our hosts; Susan & John Simon, Camille & David Carlstrom, Kate Enroth & Dana Schmaltz, Ammy Kossnar & Alejandra Carvajal, Jessica & Josh Lutzker, Lisa & Jonathan Slawsby, Daryl & Chris Andrews, Maggie & Peter Begley, Katy & Stephen Caldwell, Mercedes Dahar, Gregg & Robin Dooling, Susan & Julian Houston, Jeannette Hsu and Fran Rosenzweig.
And thank you to our sponsors; The Bancel Foundation, PNC, Amundi, Summit Partners, PriceRite, Yellow Wood Partners, Aon, Deloitte, Eastern Bank, EY, FGS, Progress Partners, TD Bank, Josh Chalmers & Earth2, Givinga, Gordon's Fine Wines and Liquors, Gratefulist Vodka, and the Sam Adams Brewery!
Thank you all for your company, your passion, and your generosity. We are grateful for your support.
---
Get ready to be Wild! Saturday, June 11th we're celebrating Maurice Sendak's birthday and his classic book, Where the Wild Things Are, with a fun-filled storytime party! Come as you are or get silly with a costume, pajamas, crazy hair, or an accessory that makes you feel like King Max!
Registration details can be found here.
Bring your favorite little 'wild thing' to listen, dance and enjoy a children's classic! If you attend (or just want to dress up like a wild thing), be sure to tag us so we can share in the wild rumpus with so many other book lovers!