Board Of Directors
Officers
ChairMercedes Dahar
Executive Director of Customer Success, athenahealth
A longtime resident of Boston and an active member of the community, Mercedes attended Simmons University for her BA and MBA and is currently Director of Customer Success with athenahealth, having also held past leadership positions with GE Healthcare. Mercedes comes to Raising a Reader MA through her affiliation with The Boston Club fueled by an interest in reading and education services and their impact on overall wellness for school-age children.
Vice Chair
Camille Carlstrom
Managing Director of Research, Fidelity Investments
Camille Carlstrom is managing director of research in the Equity Division at Fidelity Investments. Fidelity Investments is a leading provider of investment management, retirement planning, portfolio guidance, brokerage, benefits outsourcing, and other financial products and services to institutions, financial intermediaries, and individuals.
In this role, Ms. Carlstrom is responsible for the REIT group and research associates, as well as undergraduate and MBA campus recruiting. Prior to assuming her current responsibilities, she also served as lead portfolio manager of the FIAM International Growth strategy, co-manager of the Fidelity Enduring Opportunities Fund, and an associate portfolio manager and analyst supporting the FIAM Japan Growth strategy. She also provided research coverage for the Japanese financial sector.
Prior to joining Fidelity in 2012, Ms. Carlstrom was a senior vice president and analyst in the investment division at Putnam Investments. In this capacity, she was responsible for fundamental research coverage of more than 100 financial sector stocks, banks, insurance, credit cards, brokerage, and real estate across developed and emerging Asia. Previously, she co-managed a sub-portfolio specializing in Asian financials in addition to directing the investment associate program for equity research. She also served as a business analyst in the corporate development group and an investment associate in the investment division. Before joining Putnam, Ms. Carlstrom was an assistant national bank examiner at the Office of the Comptroller of the Currency.
Ms. Carlstrom earned her bachelor of arts degree in finance and accounting from Villanova University and her master of business administration degree from the Massachusetts Institute of Technology (MIT) Sloan School of Management.
TreasurerJill Quinby
Audit Partner, Deloitte & Touche
Jill Quinby is a Partner at Deloitte, a long-term corporate supporter of Raising a Reader MA. Jill has over 13 years of experience providing audit and assurance services to public companies in a variety of industries. She is a graduate of the College of the Holy Cross, and a member of the American Institute of Certified Public Accountants. She lives in Boston with her husband.
Secretary

Dan Grondin

Executive Vice President & Market Leader – New England, PNC
Dan Grondin has been the New England Market Leader for Corporate & Institutional Banking for PNC Bank since joining in 2019.  Prior to PNC, in a career spanning over three decades, Dan has worked in Corporate Banking positions of increasing responsibility for Shawmut, Fleet Boston, Sovereign Bank (Santander), Wachovia, and Wells Fargo.  Dan earned a BA in Economics from Brandeis University, and an MBA from Boston University.  He served on the board of Cambridge Family & Children's Service for over a decade, on the Advisory Board of the Home for Little Wanderers, as well as the board of the Andover Soccer Association for several years. 
His passions outside of work are soccer, reading, history, and philosophy.  Dan and his wife Kate have two sons and make their home in Andover, MA. 
Maggie Begley
Vice President, Associate General Counsel and Assistant Secretary, Amundi
Maggie Begley has lived in Boston since 1992, working first as a corporate associate at Ropes & Gray and, since 1998, as in-house counsel at what was then called The Pioneer Group, Inc. and now is called Amundi US, Inc. Maggie is Vice President, Associate General Counsel, and Assistant Secretary at Amundi US, the US subsidiary of Amundi Asset Management, which is based in Paris. She received her BA in English from Yale University and her JD from the University of Maryland. Maggie is a Co-Chair of Class Agents for the Yale Alumni Fund and a member of the Yale Alumni Schools Committee, and she has been active at the schools her three boys have attended, still serving on the Board of Trustees of Park Street School and in various roles at Boston College High School.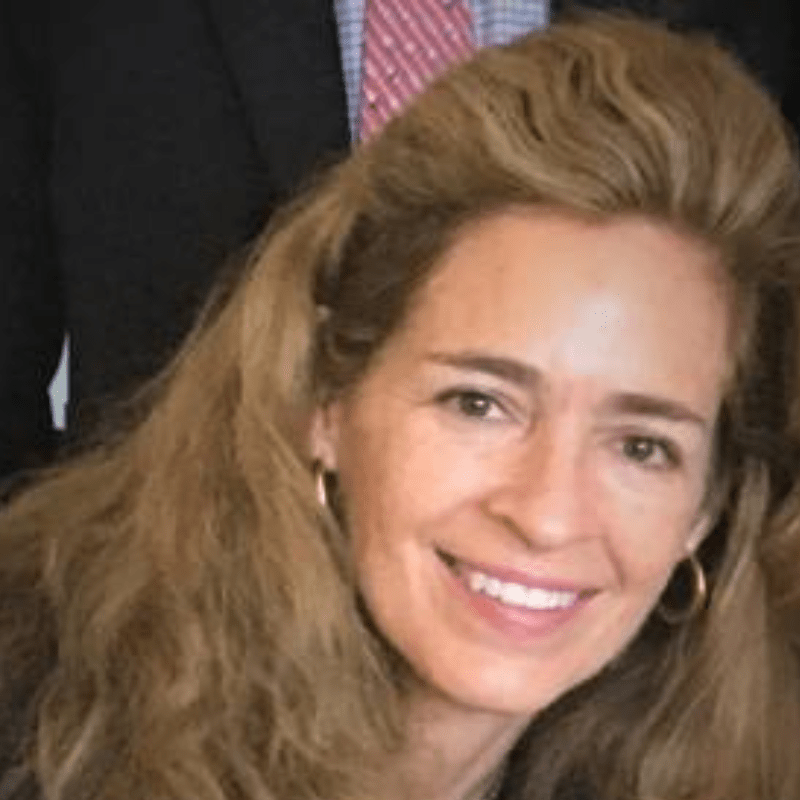 Katy Caldwell

Counsel at Ropes and Gray
Katy Caldwell is Counsel at Ropes and Gray based in the Litigation and Enforcement Practice. Her practice covers a broad array of industries including medical device manufacturers, pharmaceutical companies, private equity firms and their portfolio companies, investment advisers, health care providers, national retailers, academic institutions, and others.
Katy is deeply committed to pro bono and public service. Her pro bono practice includes immigration assistance for clients seeking asylum and temporary protected status; class action litigation on behalf of participants in the Massachusetts Emergency Assistance shelter program; and drafting amicus briefs on behalf of nonprofit organizations. Katy volunteers with and co-chairs the firm's participation in a literacy program for early elementary students in Boston Public Schools. On the home front, Katy and her husband are the parents of a one-year-old daughter.
Prior to joining the firm, Katy served as a judicial intern for the Honorable William G. Young of the U.S. District Court for the District of Massachusetts. She is a graduate of Michigan State University and Boston University Law School.
Dale Dowdie

CEO and Founder, BlackFacts.com
CEO and Founder, Intellitech Consulting Enterprises
Dale is the CEO and co-founder of BlackFacts.com, and the CEO and founder of Intellitech Consulting Enterprises. BlackFacts.com, co-founded in 1997 with Ken Granderson, is an online resource for Black History Facts (People, Places, Events). The site whose tagline is "Learn Black History, Teach Black History" grew to become the #1 on all search engines for Black Facts, has millions of unique visitors and a social media reach that grows exponentially. Black Facts aspires to become the Black Wikipedia that focuses not only on history but also the cultural contributions of people of color- past and present. Its history is chronicled by Dowdie in the American Diversity Report here.
Intellitech Consulting Enterprises is an Information Technology and Services company located in Boston, Massachusetts and specializing in Project/Program Management, DR/BC Planning, Large Scale Infrastructure Integration, Office 365 Deployment and vertical market software development. Intellitech clients have included Staples, McCormick & Co., and Harvard among others.
Aria Glasgow
Partner, AON/Radford Advisory
Aria Glasgow is an Partner in Aon's Human Capital Solutions practice. Aria has over 20 years of compensation consulting and human resources experience. Her client engagements include developing programs that attract and retain key talent required to help companies scale. She is a frequents speaker at human resources conferences. Prior to joining Aon, Aria held leadership roles at Sullivan, Cotter & Associates, Pearl Meyer and Investors Bank & Trust.
Aria has a Bachelor of Arts in accounting from the University of Massachusetts at Amherst and a Master of Business Administration from Babson College.
Aria has served on several not-for-profit boards and enjoys volunteering her time with Habitat for Humanity and other community organizations. Some of her favorite childhood books include Goodnight Moon, Charlotte's Web, and Bears in the Night. Aria lives in Westborough, Massachusetts with her husband, 3 children, and 2 dogs. In her free time, Aria enjoys practicing yoga and skiing.
Susan Houston
Founding Executive Director, MassEcon
Susan Houston's experience covers the private, public, and non-profit sectors. Most recently, Susan was Executive Director of MassEcon, a private, non-profit economic development entity charged with promoting Massachusetts as the best place to start, locate, and grow a business. As MassEcon's first Executive Director, she grew the organization from its inception in 1993 to become a respected voice within the economic development community.
During her tenure there, Susan was a gubernatorial appointee to the state's Economic Development Planning Council and a member of the board of the Massachusetts Marketing Partnership. She currently serves on the boards of JVS (Jewish Vocational Service), New England Economic Partnership, and as a consultant with ESC, Empower Success Corps.
In her spare time, Susan can be found at her favorite neighborhood haunts – the Brookline Booksmith and Coolidge Corner Theatre. Her favorite childhood book was Plain Girl by Virginia Sorensen. Susan holds an undergraduate degree from Boston University and a Master of City Planning from MIT.
Jeannette Hsu
Jeannette Hsu is a mother of three, who balances her family life with volunteering for non-profits.  Raised in both Seattle and Hawaii, she spent her childhood traveling abroad extensively and spending extended periods of time in a variety of different countries to experience other cultures, working abroad, as well as helping those in need.  She speaks five languages, and her background is in investments. 
Twenty years ago, she relocated to Boston, from San Francisco, where she worked for Credit Suisse First Boston in the Technology Group.  She sits on the New England Regional board of UNICEF and is very active in several UNICEF committees and endeavors, with a focus on child protection within the organization. She also sits on the Boston Chinatown Neighborhood Center board, where she is focused on development, advocacy and chairing a committee of ambassadors and the Equity Diversity and Inclusion endeavors. Jeannette is involved in several other local non-profits, serving on committees and advisory boards.
An avid hiker, she has climbed Mt. Rainier, traversed Patagonia, and made it to the Mt. Everest base camp. Other interests include: skiing, yoga, beekeeping, and she is a Master Scuba Diver. 
Myra Majewski
Consultant
Myra is working as a consultant, and just prior to this had a decorated career at Harvard University. Most recently, she served as the Director of the Harvard Dental Center where she was a member of the Center's leadership team, overseeing many aspects of two sites, including clinical affairs and compliance. Previously, she held roles in human resources at the Harvard Radcliffe Institute and the Harvard Kennedy School of Government.
She also has experience volunteering for cultural institutions and various affinity groups. Most recently, Myra served as a Latino Board Fellow with Latinos for Education and is currently serving as a Mentor in the Coaching & Mentoring Program for ALPFA Boston.
Myra received a Bachelor of Arts in English Literature from Boston University and a Master of Liberal Arts in Management/Organizational Behavior from the Harvard University Extension School.
Originally from South Texas and now a New Englander for 25+ years, Myra has long been interested in bridging knowledge and equity gaps from preschool to graduate school, instilled by her mother, a retired educator in K-12 and higher-ed.
When time allows, she enjoys spending time with immediate family, connecting with friends and extended family, and being a career advisor to personal and professional contacts. Myra's favorite children's book is the Stories and Fables volume of the Childcraft series—the '70s edition.
Sara Katz Razzaghi
Executive Director, Inspiring Educators
Sara has a passion for educational equity and social impact. She has taught both early childhood and middle school and enjoys engaging with students and families at every grade level. Sara brings a wealth of experience in the education and nonprofit sectors along with passions for educator well-being and educational equity.
Prior to arriving at IE, Sara
served as Program Director for a nonprofit partner of Boston Public Schools. Sara's content expertise in the area of P-12 education and her passion for policy continue to drive her work outside the classroom.
Her favorite children's book is Lily's Purple Plastic Purse by Kevin Henkes. A book still, as an adult, she quotes on challenging days: "Today was a difficult day, tomorrow will be better."
Sara holds an undergraduate degree from Washington University in St. Louis where she studied Education, Psychology, and Children's Studies, and an Ed.M. in Policy and Management from the Harvard Graduate School of Education.
Patricia Schiapelli
Vice President of Sales, Northern Bank
Patricia "Trish" Schiapelli is a Boston-based 20-year commercial banker with a passion for giving back to the community. She is currently a Vice President of Sales at Northern Bank, a business bank with 13 locations throughout Middlesex County.
Trish manages a team of 12 people across four business units and is a regular volunteer and contributor to the Northern Bank Charitable Foundation.
Trish earned her MBA from Simmons Graduate School of Management in Boston and a Certificate in Leadership & Ethics from the Greater Boston Chamber of Commerce's "Future Leaders Program," sponsored by Harvard Business School.
In Trish's spare time she enjoys reading, biking and gardening. Her favorite children's book is Charlotte's Web.
Michelle Tutunjian
Associate Director, Public Safety Systems, Harvard University
Michelle Tutunjian is a versatile IT professional with a wealth of experience spanning multiple industries. Currently based at Harvard University, she has successfully navigated the realms of Banking, Software Development, Affordable Housing, and Higher Education throughout her career.
Originally hailing from Boston, MA, Michelle earned her bachelor's degree from Lindenwood University in St. Charles, MO. As a proud parent, she balances her work and personal life, caring for her three children.
Michelle finds joy in her hobbies of reading and travel, indulging in adventures both within the pages of books and across different destinations. She holds a special place in her heart for the childhood classic, The Story of Ferdinand by Munro Leaf, a gentle reminder that everyone is not always what they seem. Michelle's diverse background, curiosity, and family experiences shape her unique perspective and approach to life.
Community Advisors
Jeanette Velez
Lilliana Tirado Arteaga
Alumni Advisory Board Members
Paul Buta
Ann Carter
Helen Clancy
Donna DiFillippo
Steve DiPietro
Gregg Dooling
Jim Frates
Christine Freyermuth
David Gaw
Amanda Hall
Margaret Hall
Joshua Hebert*
Joan Jolley*
Sharad Joshi
Helen Kim
Jess Lutzker
Janet Porter*
David Richter
Rich Rosensweig
John Simon**
Gary Smith
Steve Smith
Lisa Thompson
Robert White
* Alumni Advisory Board Founder and Co-chair
**Emeritus
Young Professionals
Emerging Leaders Board
Raising A Reader MA's Emerging Leaders Board was conceived and established by the Board of Directors as an associate board of young professionals with its own management structure in order to raise awareness of and funds for Raising A Reader MA to young professionals.
The Emerging Leaders Board is a membership based group, whose participants regularly contribute to the progression of the organization's core mission and develop into potential future leaders, specifically as potential Raising A Reader MA board members.
EL members apply to participate in the group and have a fundraising goal for the year. Applications are reviewed and accepted by the Emerging Leaders Board.
Maeve Foley
Vice President, Raines International – Co-Chair
Joshua Zeff
Principal Accountant, CarGurus – Co-Chair
Mikaela Alioto
Marketing Associate, The Bowdoin Group
Elle Caggiano
Career Services Manager, Boston Consulting Group
Sarah Canavan
Director, Vynamic
Manusha Chereddy
Founding Partner, Free Solo Ventures
Kristen Cottreau
Senior Manager, Tax Reporting and Advisory Services, Grant Thornton LLP
Aliah Debejian
Assistant Project Manager, CSL Consulting
Greg Demers
Counsel, Ropes & Gray LLP
Amanda DiMatteo
Of Counsel, Peabody & Arnold LLP
Caroline Greiwe
Senior Sales Business Analyst, Gulf Oil

Parker Greiwe
Robotics Associate Mako Product Specialist, Stryker

Bill Hall
Sales Manager, Willie's Superbrew
Anna Harris
Contract Development Professional, New England Foundation for the Arts
Arwa Jivanjee
Associate Director, CRM Strategy and Operations, Partners In Health

Chapman Leedy
Senior Associate Analyst, Federal Reserve Bank of Boston

Emily Leinbach
Senior Manager, Global Capacity Marketing, Bain & Company

Serene Liu
Software Engineer, Privacy, IBM Resilient

Annie O'Connell
Communications Director, MassEcon

Brendan Rice
Senior Private Aviation Consultant, Magellan Jets
Emmy Serviss
Search Coordinator, Raines International
Noaem Shurin
Consultant, Raines International

Brandon Sievers
Client Strategist, BNY Mellon Wealth Management
Amanda Slavinsky
Marketing Manager, Harvard Book Store

Rowan Steere
Senior Associate, KPMG US

Ian White
North America Sales Manager, LumenRadio
Dana Williams
Senior Talent Acquisition Manager, Vynamic

George Xu
Director, Asset Management, The RMR Group