Our Vision
To make interactive reading a joyful and rewarding routine for all families. We equip parents to be their child's first teacher, empowered to be active participants in their child's education, impacting success in school and beyond.
Our Mission
To close the literacy opportunity gap among children ages birth to age six in high-need communities by helping families develop and practice shared home reading habits.
Our History
Raising A Reader Massachusetts was founded in 2006 by the GreenLight Fund, which identifies groundbreaking, innovative, and results-oriented nonprofits in cities around the country and replicates those programs in Massachusetts and other states.
A flagship affiliate of the national Raising A Reader organization, Raising A Reader Massachusetts became an independent 501(c)(3) organization in 2009. Raising A Reader Massachusetts launched its program in Chelsea and strategically expanded to serve Boston, Brockton, Everett, Holyoke, Lawrence, Lowell, Lynn, Malden, Revere, and Springfield.
Raising A Reader Massachusetts
Statement Of Values
Early childhood literacy is a major problem for a large segment of the population and Raising A Reader Massachusetts' job is to change that.
We embrace diversity at Raising A Reader Massachusetts, both within our organization and in the communities that we serve. Our goal is for each person, no matter their race, color, ethnicity, religious beliefs, or sexual orientation to have equal opportunities to find success in education and life.
Who is Raising a Reader Massachusetts?

To make our work possible, we adhere to the following core organizational values:
Compassion
We approach our work with humility, respect, and recognition of the challenges facing our overall community and take entrepreneurial risks in collaboration with the families and partners.
High Integrity
We act with open, honest, transparent, and respectful communication and challenge conventional wisdom with transparency to serve our constituents and maximize the support of our donors.
Diversity, Equity, and Inclusion
We embrace diversity across the board to solve the complex problems of a changing — and increasingly diverse — world.
Teamwork
We learn from every experience and empower our team to identify and implement new best practices to achieve the greatest collective impact.
Work-Life Balance
We believe in a healthy work-life balance, including social-emotional balance, so we can better serve our constituents.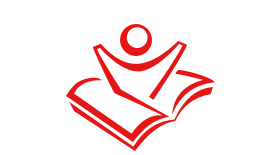 Raising A Reader MA Values
Diversity, Equity, and Inclusion
Diverse by nature and inclusive by choice.
---
Diversity is at the core of our Mission, Vision, and Values. We are an inclusive organization, at all levels. To us, this signifies a commitment to being a workplace that fully embraces and reflects the different cultures, backgrounds, and viewpoints of our team and the community groups we serve. In our cross-cultural efforts to increase access to equity-building literacy interventions, our diversity and inclusion is a strength.
Our Team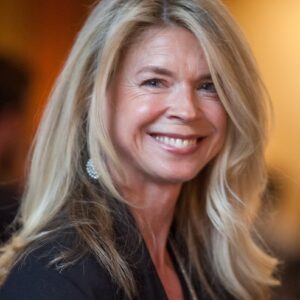 Christine Ward
Executive Director
Christine was appointed Executive Director in October 2017, having originally joined Raising A Reader MA as Operations Manager in January 2010. Her passion for reading and empowering parents is supported by her volunteer work, raising her own two boys, and now as the leader of Raising A Reader MA.
Other charitable work includes serving as a coach for Babson's Coaching and Leadership for Teamwork Program, on Hill House Council (a community organization), the Nichols House Museum Committee, as a parent-teacher coordinator, and supporting numerous community events and fundraisers. With a background in marketing and working for entrepreneurial companies, she brings for-profit experience and insight to the non-profit world.
Previously, Christine worked as a Vice President for Progress Partners, an investment bank and corporate advisory firm. With an MBA from the F.W. Olin Graduate School of Business at Babson College, and a concentration in marketing, Christine is passionate about Raising A Reader MA's goal to end the literacy opportunity gap and excited to share her enthusiasm and entrepreneurial ideas with donors, partners, volunteers and her dedicated team. A few of her favorite children's books include Wild About Books and The Story of Ferdinand.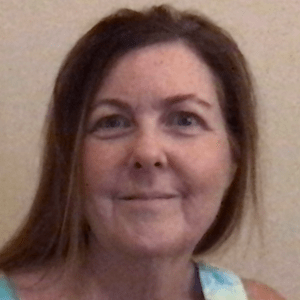 Katee Duffy
Director of Programs
Katee joined the Raising A Reader MA team in February 2020. She has enjoyed her entire career learning from children and families and supporting them in a variety of pediatric settings including childcare, home visiting, and child welfare.
Katee is a National Certified Counselor with an undergraduate degree from Brandeis University and a graduate degree in Counseling and School Psychology, specializing in Early Childhood Counseling and Child Development. Her clinical interests include adoption, early childhood mental health, assessment, children's literature, and early literacy. Several of Katee's favorite picture books include I Feel a Foot!, NOT A BOX, and MEAN SOUP.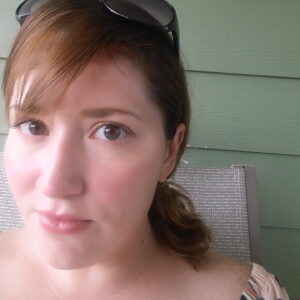 Tasha Espendez
Associate Program Director
Tasha Espendez studied Communications and Culture at Clark University and over the last 17 years has cultivated experience in customer service, project management, and community organizing. In addition, she has instructional experience in Adult ESL education and youth empowerment programs.
Tasha first learned of Raising A Reader MA from her engagement with the community as a NeighborCircles Lead Facilitator and Board member of Lawrence CommunityWorks. She was immediately attracted by the passion and mission of the organization and decided to join forces in April 2013 with the goal of improving kindergarten readiness for all children in the City of Lawrence.
Through her efforts with the Raising A Reader MA initiatives, Tasha was recently awarded by local congress, the 2017 Unsung Heroine of Massachusetts Award. Some of her All-Time favorite books are The Giving Tree by Shel Silverstein and the Little Vampire series, from Angela Sommer-Bodenburg.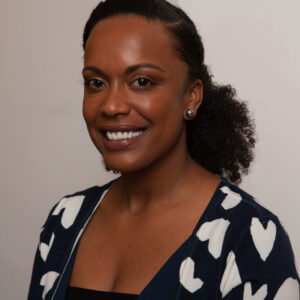 Maria Mombeleur
Associate Program Director
E-mail | Brockton Facebook group | Maria's story on our blog
Maria joined the Raising A Reader MA team in September of 2012. She immigrated to America in 1996 from the Cape Verde Island and immediately fell in love with books, especially Tikki Tikki Tembo by Arlene Mosel.
Maria earned her Bachelors of Science in Communications from Regis College in May of 2010. Upon graduation, she worked to decrease underage access to alcohol in Brockton.
Most recently, Maria earned her Masters of Science in Organizational and Professional Communications also from Regis College. As a Brockton resident for over 15 years, Maria is delighted to be part of the RAR team and to bring books home to more children in the City of Champions- Brockton.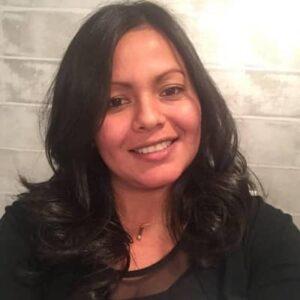 Guadalupe Panameño
Program Manager
E-mail | Greater Boston Facebook group
Guadalupe was introduced to Raising A Reader MA through a playgroup her two children attended. Later, she became a facilitator at that playgroup. In 2013, Guadalupe joined Raising A Reader MA as a Parent Ambassador.
When she was a child, she had no books at home, but her father read the newspaper together with her every night. This experience has motivated her to reach parents and show them the importance of reading.
Her childhood dream was to become a teacher. She is still looking forward to start her education in Early Childhood soon. Being a Parent Ambassador opened a new path for Guadalupe to help her community, and she eventually became a staff member as Parent Liaison, helping to coordinate all of the Parent Ambassadors.
In the fall of 2018, Guadalupe was promoted once again to a full-time position as Program Coordinator, and in August 2019 to Program Manager serving Greater Boston. She feels grateful to contribute to such a wonderful organization.
Some of her favorite children's books now include Froggy Gets Dress, Snuggle Puppy of Mine, The Very Hungry Bear and The Red Ripe Strawberry.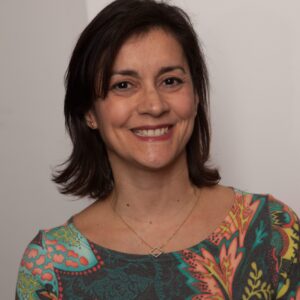 Catalina Rojas
Program Manager
Catalina joined Raising A Reader MA in February 2019, thrilled to be using her passion for education and love of books to support the children and families of Boston. She brings years of experience working as a Program Administrator and Instructor in a variety of nonprofit, education and service organizations–focusing on bridging gaps, providing support and having a positive impact on others' learning. Working with people of diverse cultures and from underserved communities has always been a priority and pleasure of hers.
As a lifelong learner, she loves to travel and has great memories of living in Costa Rica and studying abroad in Puerto Rico and France. She holds an MA in Teaching for Elementary Education and a BA in Psychology, and is certified to Teach English as a Second Language. Catalina is grateful to her father for always reading to her and her sisters as children, especially The Five Chinese Brothers (by Claire Huchet Bishop and Kurt Wiese), and enjoyed reading books by Sandra Boynton and Barefoot Books to her own daughters.
Catalina joined Raising A Reader MA in February 2019, thrilled to be using her passion for education and love of books to support the children and families of Boston. She brings years of experience working as a Program Administrator and Instructor in a variety of nonprofit, education and service organizations–focusing on bridging gaps, providing support and having a positive impact on others' learning. Working with people of diverse cultures and from underserved communities has always been a priority and pleasure of hers.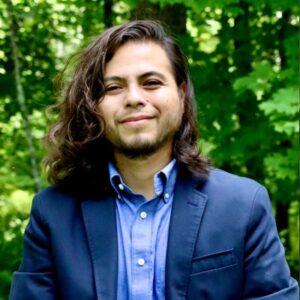 Isaí Jiménez
Senior Program Manager
Email | Pioneer Valley Facebook Group
Isaí joined Raising A Reader MA at the end of 2019 as the Program Coordinator for Greater Boston. He comes with over 6 years of teaching and coordination experience. Throughout his career he has worked with people from all over the world as an English and Spanish instructor. He's passionate about languages and one of his goals is to become a polyglot. He has a bachelor's degree in Teaching English as a Second Language and recently finished a certification as a medical interpreter. He fondly remembers sharing books with his grandmother, some of his favorite books to read when he was young include Where the Wild Things Are, The Little Prince, Robinson Crusoe and all sort of comic books. He personally identifies with RAR-MA mission of closing the literacy opportunity gap by empowering families to develop shared reading routines. He's motivated to reach families and help them realize the value of reading for young children.
Tara Ruby
Grants Manager
Tara is proud to return to Raising A Reader MA in 2020 as the Grants Manager. She was previously the organization's Founding Program Manager in Boston, where she worked with partners, parents, implementers, and other community agencies to deliver RAR-MA's dual interventions. An unquenchable love of books, learning, and words was fostered through the home reading routines of her own childhood, providing Tara with an initial passion for, and personal understanding of, the role that literacy and family engagement play in a child's development. Adding that to her own unique program team experiences allows Tara to bring new depth to grant narratives as RAR-MA continues to confront education inequities in Massachusetts.
Tara graduated from Northeastern University with a BA in International Affairs, having leveraged a scholarship into opportunities to study in the Dominican Republic, Egypt, and Cuba, as well as participate in an Arab-Western student conference on women's issues in Abu Dhabi. She later earned a Master of Arts in Teaching from University of Notre Dame of Maryland in 2012, teaching general and special education in Baltimore City for several years. Tara's work experiences have centered around youth programming and education, including roles at Hyde Square Task Force, Sociedad Latina, Massachusetts State House, Baltimore City Public Schools, and Boys and Girls Clubs of Lancaster. She joins the team remotely from Pennsylvania, where Tara also continues to invest time in local community organizing efforts, empowering youth civic engagement, thinking about how the structures of our society contribute to oppression, and advocating for the role of education as a transformative power for individuals, communities, and the entire world.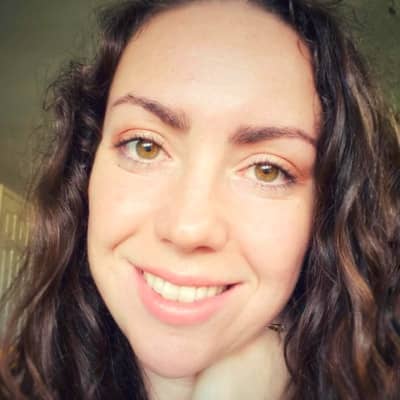 Lindsay Woods
Executive Administrator and Data Analytics Manager
Passionate about lifelong learning, Lindsay Woods graduated from George Washington University with a Bachelor of Arts in International Affairs in 2014, minoring in Spanish and Sociocultural Anthropology. Following graduation, Lindsay spent five years working in state government programming focused on creating systems of support for individuals arriving to the United States with refugee status.
In 2020, Lindsay turned her focus towards the role of libraries as community connectors, pursuing a Masters degree in Library Science from Texas Woman's University, working as a Library Assistant with a local public library, and gaining an increased appreciation of the role of parents and caregivers as their child's first teachers.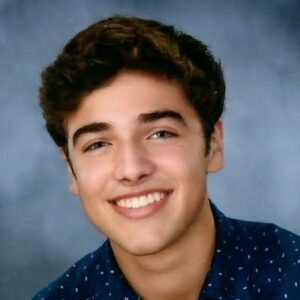 Nicolas Howayeck
Intern
Nicolas Howayeck joined Raising a Reader MA in the fall of 2020 as an intern. He currently studies at the University of Massachusetts – Amherst as a Philosophy and English double-major. Within his coursework he has studied children's literature and takes part in a Service-Learning program that engages with social activist work, with an emphasis on education.
Nicolas works as a Peer Advisor for the Bloom Honors Advising Center at his school, has served as a volunteer at the People Inc. Children's Center in Fall River, has taught Philosophy to elementary students as part of his studies, and also volunteers as a foster-care case reviewer for the Department of Children and Families.
Nicolas was always fond of literature and remembers Percy Jackson and Harry Potter being his first introductions to fantasy worlds. He wants to bring his love of books to others and help children achieve literacy through exposure to new stories. Nicolas is excited to work with a team who shares a passion for activism and education, and looks forward to working with RAR-MA communities.
Board Of Directors
Officers
Chair
Gregg Dooling
CFO, Amundi US
Gregg Dooling has served on the Board of Directors for Raising a Reader Massachusetts since 2016 and was appointed Board Chair in 2018. Gregg is the Managing Director and Chief Financial Officer of Amundi US. He is a member of Amundi's Executive, Management, and Operating Committees. Prior to taking the role of CFO in 2008, Gregg was Vice President and Corporate Controller for Pioneer Investment Management USA Inc. He has over 30 years of leadership experience in the Asset Management industry.
Gregg graduated from Bentley College with a Bachelor of Science in Accountancy and earned his Masters of Business Administration from Bentley University. His range of experience expands from having held several management roles at Putnam Investments, John Hancock Funds and Ernst & Young.
After attending the annual Dinner with an Author Gala, Gregg was inspired by the organization's mission of closing the literacy opportunity gap. Since joining, he is still constantly reminded of that inspiration from the staff's passion and stories from the families in the program. Gregg always enjoyed reading the Goodnight Moon, Curious George and the Bernstein Bears books to his 2 children as they grew up and hopes to help spread that same joy to other families in finding their favorite books together. Gregg resides in Medford with his wife.
Vice Chair
Francine Rosenzweig
Francine practiced with the law firms Smith Lyons, LLP (Toronto, Canada) and WilmerHale, LLP (Boston) concentrating on complex business litigation, including white-collar criminal matters. She has experience representing companies and individuals in government investigations and litigations alleging fraud, bribery, conspiracy and violations of federal statutes. She subsequently worked as Corporate Counsel, Vice President at Shark, Ninja (Boston, MA) providing counsel and negotiating agreements in the areas of commercial practice, compliance, intellectual property, and employment law. Francine received her law degree from University of Toronto and her undergraduate degree from McGill University.
Francine currently serves on the Board of Youth Villages, the Board of the Frances Jacobson Early Childhood Center, and has worked and volunteered with numerous other non-profit organizations, including Combined Jewish Philanthropies, Big Brother Big Sister Foundation of Boston, and the Shady Hill School. Francine lives in Brookline with her husband, three children, two guinea pigs, numerous fish and a corn snake.
Treasurer
Jill Quinby
Audit & Assurance Partner, Deloitte & Touche LLP
Jill Quinby is a Partner at Deloitte. Jill has over 13 years of experience providing audit and assurance services to public companies in a variety of industries. She is a graduate of the College of the Holy Cross, and a member of the American Institute of Certified Public Accountants. She lives in Boston with her husband.
Secretary
Daryl Andrews
Partner, Andrews DeValerio LLP
Daryl Andrews is a founding partner of Andrews DeValerio LLP. Her law practice includes a wide range of clients in complex business litigation and class actions. After graduating from Smith College and Boston University School of Law, Ms. Andrews clerked for Judge Michael A. Ponsor of the U.S. District Court, District of Massachusetts. Ms. Andrews and her husband are raising two daughters and a Golden Retriever. Her favorite book of all time is To Kill A Mockingbird by Harper Lee.
Bill Barke
Bill Barke has spent his career — almost exclusively — in higher education, with a focus on the product and service business segments. His senior executive roles have been: President of Allyn and Bacon, CEO of the Addison Wesley Higher Ed Group, Chairman of Pearson Canada, and Chairman of Pearson's North American Higher Education Group. Bill is currently advising, investing, and mentoring startups in the higher education service space. They include Study Portals, Rethink Education, Enabling Insights, Mentor Collective, and Open Scholar.
Bill currently serves on the board of Higher Education International (HEI), an international higher ed services management company and The American College of Education, a for-profit Certified B company offering online degrees in Nursing, Education and Business. A first generation college graduate from Shippensburg University, Bill taught history and coached football at Bedford High School in western Pennsylvania, prior to starting his higher education career as a publisher's representative for Prentice Hall in Pittsburgh. Bill is an advocate for early learning reading programs Jumpstart and Raising A Reader MA. He lives in Plymouth, MA with his wife, Victoria — a former music teacher.
Brandon Burns
Corporate Audit Vice President, State Street
Brandon Burns is a Vice President, Corporate Audit at State Street Bank and is responsible for providing advisory and assurance services for State Street's Alpha platform. Prior to joining State Street, Brandon was a Director at PwC responsible for leading IT risk and controls assurance projects. During his thirteen-year tenure with the PwC, Brandon led the delivery of third-party assurance services, internal audit services, and reviews of internal controls over information systems in a broad range of industries. Outside of work, Brandon served as a mentor with Big Brothers Big Sisters for four years.
Brandon resides in Milton, MA with his wife Emily, two-year old daughter Josephine and 3 month old daughter Ruby. Books like Llama Llama Nighty-Night, I Like Myself and Dream Big, Little One are some of their favorites. Brandon holds a Bachelor of Arts in Economics from Union College and is pursuing a Masters in Accounting from Bentley University.
Katy Caldwell
Counsel at Ropes and Gray
Katy Caldwell is Counsel at Ropes and Gray based in the Litigation and Enforcement Practice. Her practice covers a broad array of industries including medical device manufacturers, pharmaceutical companies, private equity firms and their portfolio companies, investment advisers, health care providers, national retailers, academic institutions, and others.
Katy is deeply committed to pro bono and public service. Her pro bono practice includes immigration assistance for clients seeking asylum and temporary protected status; class action litigation on behalf of participants in the Massachusetts Emergency Assistance shelter program; and drafting amicus briefs on behalf of nonprofit organizations. Katy volunteers with and co-chairs the firm's participation in a literacy program for early elementary students in Boston Public Schools. On the home front, Katy and her husband are the parents of a one-year-old daughter.
Prior to joining the firm, Katy served as a judicial intern for the Honorable William G. Young of the U.S. District Court for the District of Massachusetts. She is a graduate of Michigan State University and Boston University Law School.
Mercedes Dahar
Executive Director of Customer Success, Athenahealth
A longtime resident of Boston and an active member of the community, Mercedes attended Simmons University for her BA and MBA and is currently Director of Customer Success with Athenahealth, having also held past leadership positions with GE Healthcare. Mercedes comes to Raising a Reader MA through her affiliation with The Boston Club fueled by an interest in reading and education services for school-age children and their impact on overall wellness.
Mercedes also brings experience as a past Director at Large with Simmons University's alumni board and as a current co-lead of athenahealth's chapter of the Healthcare Businesswomen's Association. She lives in the Back Bay with her Husband Philip of 26 years and her daughter Eleanor, a Junior at American University in Washington, DC.
Camille Carlstrom
Managing Director of Research, Fidelity Investments
Camille Carlstrom is managing director of research in the Equity Division at Fidelity Investments. Fidelity Investments is a leading provider of investment management, retirement planning, portfolio guidance, brokerage, benefits outsourcing, and other financial products and services to institutions, financial intermediaries, and individuals.
In this role, Ms. Carlstrom is responsible for the REIT group and research associates, as well as undergraduate and MBA campus recruiting. Prior to assuming her current responsibilities, she also served as lead portfolio manager of the FIAM International Growth strategy, co-manager of the Fidelity Enduring Opportunities Fund, and an associate portfolio manager and analyst supporting the FIAM Japan Growth strategy. She also provided research coverage for the Japanese financial sector.
Prior to joining Fidelity in 2012, Ms. Carlstrom was a senior vice president and analyst in the investment division at Putnam Investments. In this capacity, she was responsible for fundamental research coverage of more than 100 financial sector stocks, banks, insurance, credit cards, brokerage, and real estate across developed and emerging Asia. Previously, she co-managed a sub-portfolio specializing in Asian financials in addition to directing the investment associate program for equity research. She also served as a business analyst in the corporate development group and an investment associate in the investment division. Before joining Putnam, Ms. Carlstrom was an assistant national bank examiner at the Office of the Comptroller of the Currency.
Ms. Carlstrom earned her bachelor of arts degree in finance and accounting from Villanova University and her master of business administration degree from the Massachusetts Institute of Technology (MIT) Sloan School of Management.
Dale Dowdie
CEO and Founder, BlackFacts.com
CEO and Founder, Intellitech Consulting EnterprisesAssurance
Dale is the CEO and co-founder of BlackFacts.com, and the CEO and founder of Intellitech Consulting Enterprises. BlackFacts.com, co-founded in 1997 with Ken Granderson, is an online resource for Black History Facts (People, Places, Events). The site whose tagline is "Learn Black History, Teach Black History" grew to become the #1 on all search engines for Black Facts, has millions of unique visitors and a social media reach that grows exponentially. Black Facts aspires to become the Black Wikipedia that focuses not only on history but also the cultural contributions of people of color- past and present. Its history is chronicled by Dowdie in the American Diversity Report here.
Intellitech Consulting Enterprises is an Information Technology and Services company located in Boston, Massachusetts and specializing in Project/Program Management, DR/BC Planning, Large Scale Infrastructure Integration, Office 365 Deployment and vertical market software development. Intellitech clients have included Staples, McCormick & Co., and Harvard among others.
Ola Friday
Associate Commissioner for Workforce Development, Mass Department of Early Education and Care
Dr. Ola J. Friday was appointed Associate Commissioner of Workforce Development at the Massachusetts Department of Early Education and Care in August 2017. There she leads the state's efforts to support the professional development of early childhood educators. Ola was raised with an appreciation for the power of education to change lives through the examples of her parents. Initially drawn to the classroom, the urge to impact systemic issues compelled her to pursue work at the policy level.
Ola brings to her work a doctorate in Education Leadership from the Harvard Graduate School of Education, a Master of Public Policy from the Goldman School at UC Berkeley, and a Bachelor of Arts in Political Science from Tufts University.
From an early age, Ola's parents instilled in her a love for reading. To this day not much makes Ola happier than escaping with a good book. Ola looks forward to contributing her program development, policy development and knowledge of early childhood education to the work of Raising A Reader MA.
When Ola isn't working or enjoying a good book she is traveling the world and spending time with her two nephews who amaze her every day.
Aria Glasgow
Associate Partner, AON/Radford Advisory
Aria Glasgow is an Associate Partner in Aon's Human Capital Solutions practice. Aria has over 20 years of compensation consulting and human resources experience. Her client engagements include developing programs that attract and retain key talent required to help companies scale. She is a frequents speaker at human resources conferences. Prior to joining Aon, Aria held leadership roles at Sullivan, Cotter & Associates, Pearl Meyer and Investors Bank & Trust.
Aria has a Bachelor of Arts in accounting from the University of Massachusetts at Amherst and a Master of Business Administration from Babson College.
Aria has served on several not-for-profit boards and enjoys volunteering her time with Habitat for Humanity and other community organizations. Some of her favorite childhood books include Goodnight Moon, Charlotte's Web, and Bears in the Night. Aria lives in Westborough, Massachusetts with her husband, 3 children, and 2 dogs. In her free time, Aria enjoys practicing yoga and skiing.
Susan Houston
Founding Executive Director, MassEcon
Susan Houston's experience covers the private, public, and non-profit sectors. Most recently, Susan was Executive Director of MassEcon, a private, non-profit economic development entity charged with promoting Massachusetts as the best place to start, locate, and grow a business. As MassEcon's first Executive Director, she grew the organization from its inception in 1993 to become a respected voice within the economic development community. During her 25-year tenure, Susan oversaw and implemented rebranding efforts, strategic planning, creation of financial partnerships, board development, membership growth, and exceptional programming. In fulfilling its mission, MassEcon helped 275 companies expand or locate within Massachusetts, adding over 30,000 jobs to the state.
While at MassEcon, Susan was a gubernatorial appointee to the state's Economic Development Planning Council and a member of the board of the Massachusetts Marketing Partnership. She currently serves on the boards of JVS (Jewish Vocational Service), New England Economic Partnership, the Town of Brookline's Economic Development Advisory Board, and as a consultant with ESC, Empower Success Corps.
In her spare time, Susan can be found at her favorite neighborhood haunts – the Brookline Booksmith and Coolidge Corner Theatre. Her favorite childhood book was Plain Girl by Virginia Sorensen. Susan holds an undergraduate degree from Boston University and a Master of City Planning from MIT.
Jonathan Slawsby
Owner and COO, Madison Food Corp.
Jonathan is owner and COO of Madison Food Corp. and related companies. In addition to running the day to day operations of his family's three Boston area supermarkets, Jonathan is also in charge of the company's expansion. Jonathan is a member of the board of the Massachusetts Food Association and former board member of the Food Marketing institute and One Village at a Time. After receiving his bachelor's degree from Occidental college in Los Angeles, Jonathan earned his law degree at Suffolk Law and his MBA from ESADE in Barcelona. Jonathan lives in Medfield with his wife.
Shelley Wilson
Marketing Director at PwC
Shelley Wilson is the Marketing Director at PwC US where she leads the marketing team for the firm's Assurance practice. She has been with PwC US for the past 8 years, and previously spent 20+ years in marketing roles at various technology companies.
After graduating from Virginia Tech, Shelley lived in Virginia and California before settling with her family in Rhode Island in 2005. She has volunteered with local and national organizations focused on under-resourced children and teens and is pleased to join the board of Raising a Reader-MA where she is looking forward to being part of the organization's mission of closing the literacy opportunity gap that many families face.
One of Shelley's favorite memories as a parent include the endless hours she spent reading with her children who are now in college. Favorite children's books include 8 Animals Bake a Cake and My Box of Color.
---
Community Advisors
Raising A Reader MA's two Community Ambassador positions are leadership roles filled by partners, parents and/or caregivers who liaise between the board of directors and the community that RAR-MA serves. The Community Ambassadors support board and organizational decision making by providing valuable perspectives, sharing their expertise, and actively participating at board and committee meetings.
Alumni Advisory Board Members
Paul Buta
Ann Carter
Helen Clancy
Donna DiFillippo
Steve DiPietro
Jim Frates
Christine Freyermuth
David Gaw
Amanda Hall
Margaret Hall
Joshua Hebert*
Joan Jolley*
Sharad Joshi
Helen Kim
Jess Lutzker
Janet Porter*
David Richter
Rich Rosensweig
Gary Smith
Steve Smith
Lisa Thompson
Robert White
John Simon**
* Alumni Advisory Board Founder and Co-chair
**Emeritus
---
Young Professionals
Emerging Leaders Board
Raising A Reader MA's Emerging Leaders Board was conceived and established by the Board of Directors as an associate board of young professionals with its own management structure in order to raise awareness of and funds for Raising A Reader MA to young professionals.
The Emerging Leaders Board is a membership based group, whose participants regularly contribute to the progression of the organization's core mission and develop into potential future leaders, specifically as potential Raising A Reader MA board members.
EL members apply to participate in the group and have a fundraising goal for the year. Applications are reviewed and accepted by the Emerging Leaders Board.
Sarah Canavan
Manager, Vynamic – Co-Chair

Maeve Foley
Research Associate, Raines International – Co-Chair

Manusha Chereddy
General Partner, Free Solo Ventures

Amanda DiMatteo
Attorney, Peabody & Arnold LLP

Caroline Greiwe
Sales Ops Analyst, iBoss

Parker Greiwe
Robotics Associate Mako Product Specialist at Stryker

Bill Hall
Nightshift Brewery

Arwa Jivani
Manager, Development Operations, MGH

Chapman Leedy
Senior Associate Analyst, Federal Reserve Bank of Boston

Emily Leinbach
Head of Marketing, Keystone Strategy

Serene Liu
Software Engineer, Privacy, IBM Resilient

Annie O'Connell
Communications Director, MassEcon

Brendan Rice
Private Aviation Consultant, Magellan Jets

Ian White
Sales and Leasing Manager, Workbar

Joshua Zeff
Senior Accountant, CarGurus









Bridget Kenneally
Senior Manager, Strategic Business Development, Deloitte

George Xu
Director, Finance, CareOne Management LLC

Noaem Shurin
Research Associate, Raines International

Mikaela Alioto
Marketing Associate, The Bowdoin Group

Rowan Steere
Associate, Deloitte