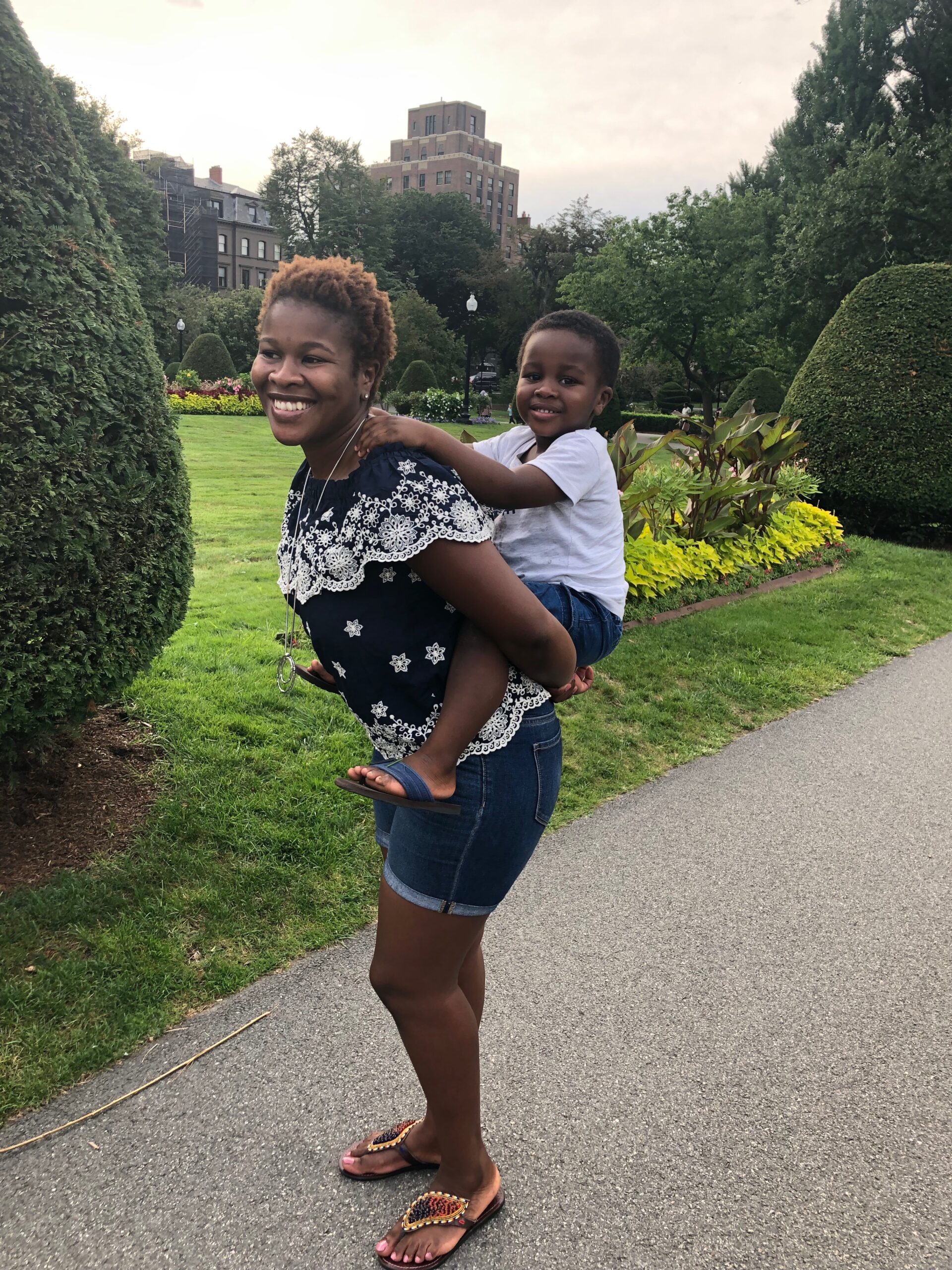 Ethel, one of our 14 amazing volunteer Community Ambassadors, has been with Raising A Reader MA (RAR-MA) for nearly two years. Over the past year, Ethel and other volunteers have given hundreds and hundreds of hours of their time to design events with us, co-facilitate workshops, and connect parents to our programs.
Ethel's passion for helping others is clear to everyone – especially late last year when she helped us design and facilitate an International Children's Day Event with families from the U.S. and Zimbabwe connecting virtually.
We interviewed Ethel to hear more about her, her family, and why she volunteers with RAR-MA.
Q: Tell me about your family?
A: There are three of us, my lovely son Munyati, my husband, and me. We're from Zimbabwe.
Q: I know you've got a lot of professional experience, tell me more.
A: I've been working in non-profits most of my career. Back home I worked with women, vulnerable children and orphans – advocating for their rights and making sure their daily needs were met. When I came to the U.S. I worked in Early Childhood Education and later joined ABCD as a case manager.
I really enjoyed this role and am proud of supporting families during the Covid 19 pandemic to get food, clothing, hygiene kits and masks.
Q: Why did you choose to volunteer with us?
A: I have a lot of reasons! I like how parents are so involved in bettering their children's reading skills and I like how the RAR-MA staff is so supportive of parent's needs and different ideas that parents bring.
Q: How did you first connect with Raising A Reader MA?
A: I attended a workshop facilitated by Afsar at my son's preschool, Sonshine in Malden. I liked how she spoke about the importance of dialogic reading to our children. I saw how this could benefit not only my son but also my friends and family. Without hesitation I volunteered to do the Red Book Bag rotation.
Q: The past year of the pandemic has brought a lot of changes for families. Is there anything you can share to help other families?
A: Yes – it was a drastic change to the normal way of doing things. There was anxiety and exhaustion along the way. "All about feelings" was our book to help Munyati understand that his feelings are valid – difficult feelings are not permanent and it's ok to talk about it and ask for help.
Q: Finally – can you recommend any books for other children?
A: Munyati likes the Beginner Books collection by Dr. Seuss. His favorite these days is 'About me' with stories about different body parts. The collection has been useful in him recognizing some words and reading by himself. 
Are you interested in learning more about how you could be involved in our Community Ambassador program? Please contact us at [email protected] to learn more.