During Women's History Month, we have an opportunity to celebrate and highlight the accomplishments of women throughout history. Empowerment comes from talking about and highlighting the vital roles that women play in society. As Melinda Gates said so succinctly: "When women and girls are empowered to participate fully in society, everyone benefits."
Until recently, the contributions made by women throughout history have been vastly overlooked or downplayed. Women didn't even have the right to vote in the United States until the ratification of the 19th Amendment on August 18, 1920. Many of the wonderful stories surrounding those accomplishments and contributions have been turned into books for children – another great step in ensuring that those stories are told and remembered.
Reading offers a great opportunity for families to not only learn inspiring stories, but to also discuss their relevance today and what can be learned. Here are some books from our Red Book Bag Rotation program that we'd like to suggest for you to share with the children in your life: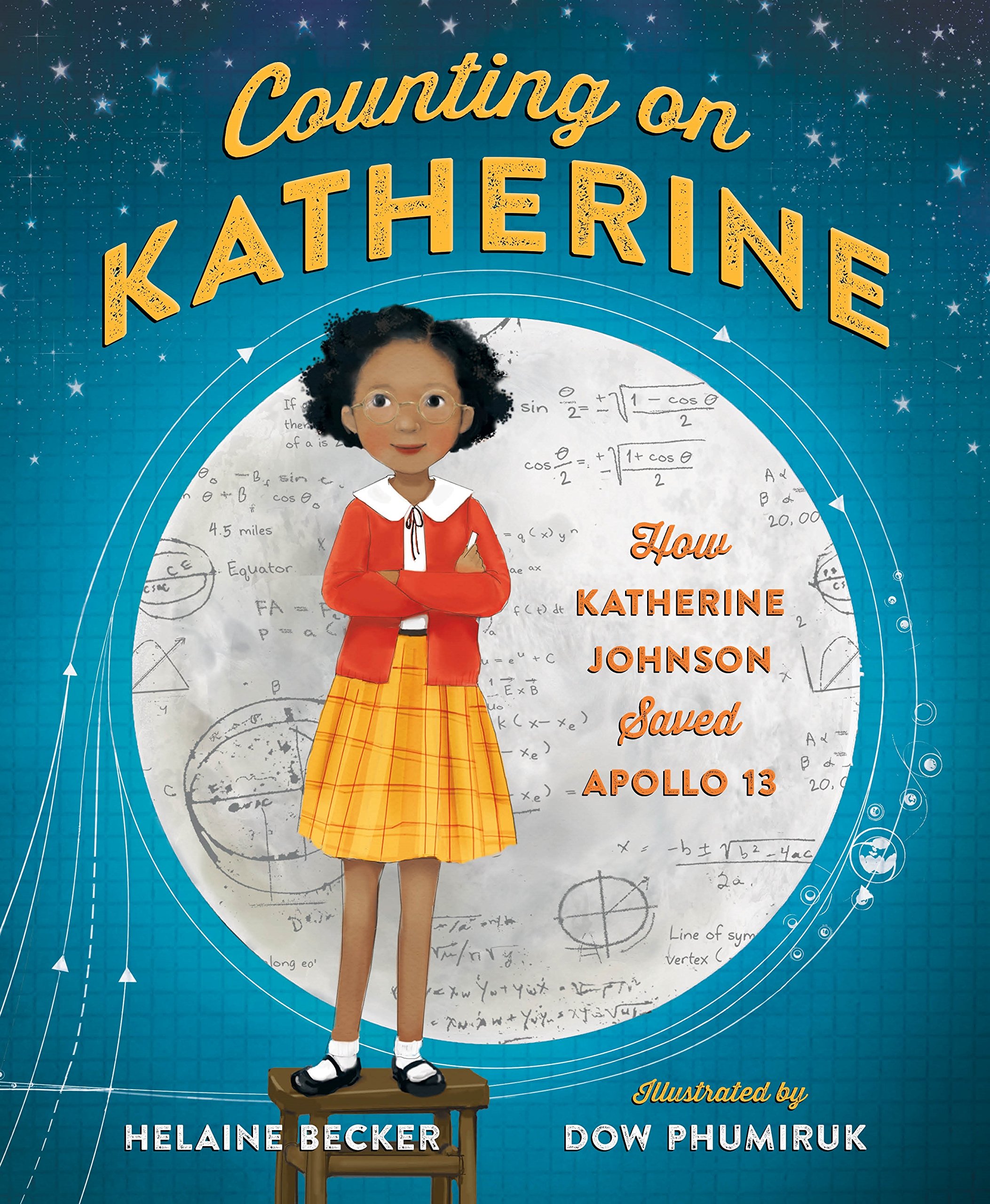 Counting on Katherine: How Katherine Johnson Saved Apollo 13 by Helaine Becker
"The bold story of Katherine Johnson, an African-American mathematician who worked for NASA during the space race and was depicted in the film Hidden Figures.
You've likely heard of the historic Apollo 13 moon landing. But do you know about the mathematical genius who made sure that Apollo 13 returned safely home?
As a child, Katherine Johnson loved to count. She counted the steps on the road, the number of dishes and spoons she washed in the kitchen sink, everything! Boundless, curious, and excited by calculations, young Katherine longed to know as much as she could about math, about the universe."(Amazon.com)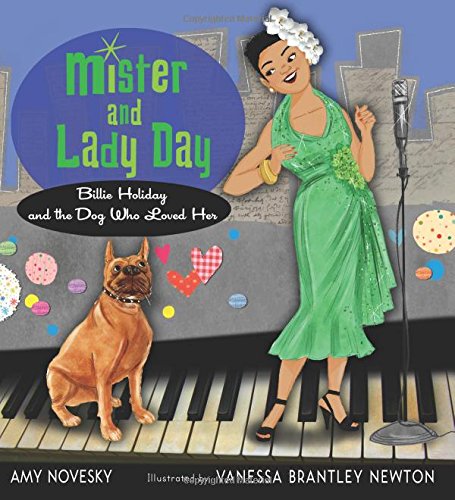 Mister and Lady Day: Billie Holiday and the Dog Who Loved Her by Amy Novesky
"Billie Holiday—also known as Lady Day—had fame, style, a stellar voice, gardenias in her hair, and lots of dogs. She had a coat-pocket poodle, a beagle, Chihuahuas, a Great Dane, and more, but her favorite was a boxer named Mister. Mister was always there to bolster her courage, even at her legendary appearance at New York's Carnegie Hall." (Amazon.com)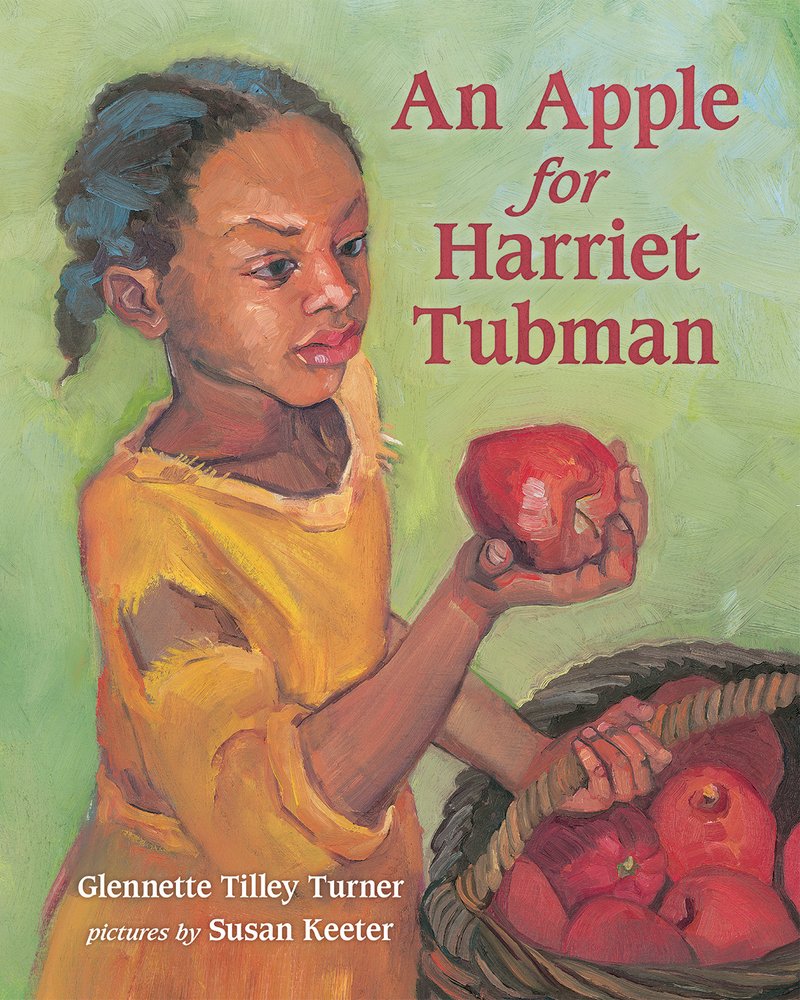 An Apple for Harriet Tubman by Glennette Tilley Turner
"Like other enslaved African American children, young Harriet Tubman had to work hard. In her master's orchard, she spent long hours picking the juicy apples she was forbidden to eat. Harriet vowed to one day be free and to grow apple trees of her own. When she was grown, she made her escape to the North. Then, repeatedly risking her life, she returned to lead many other African Americans to freedom." (Amazon.com)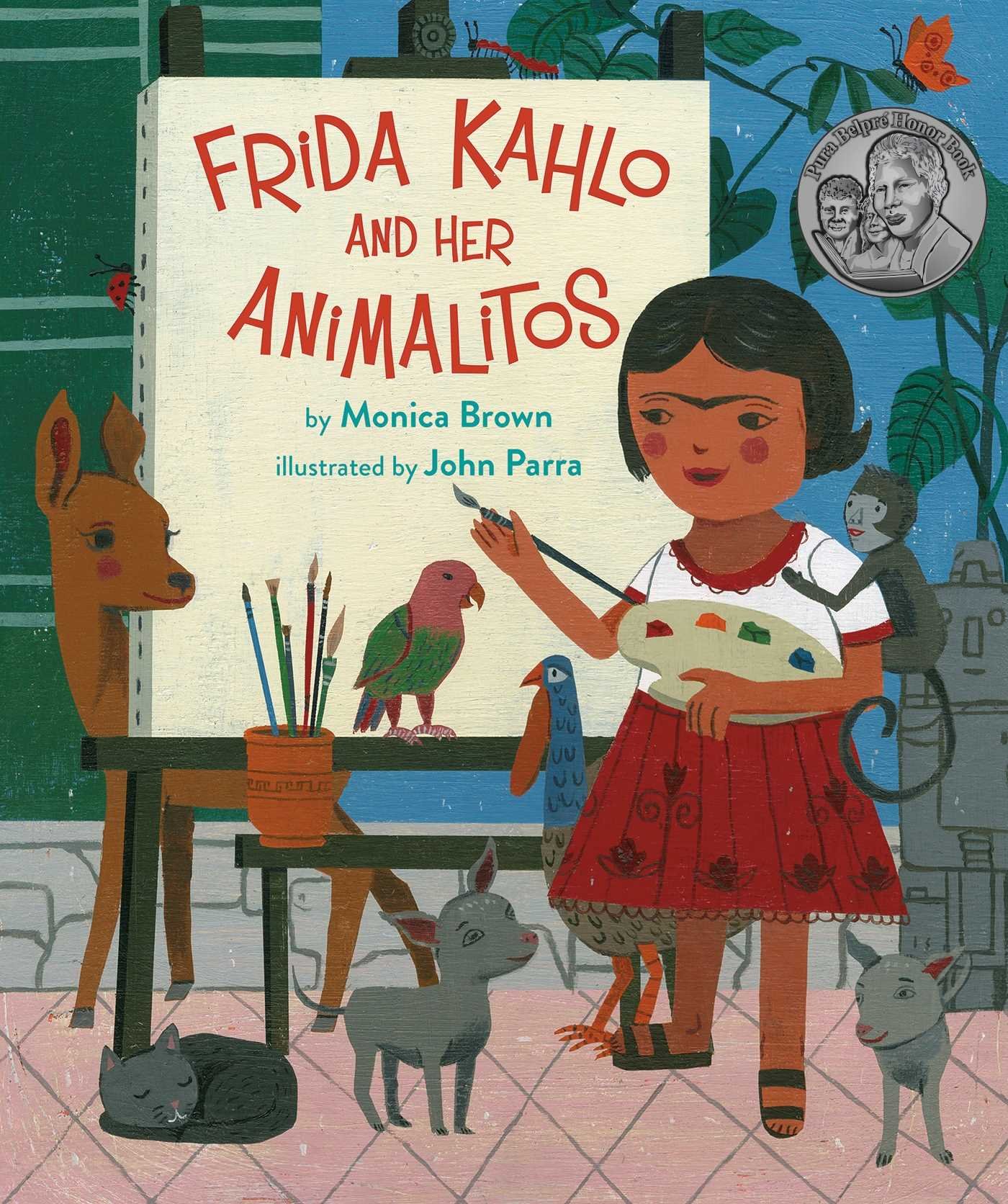 Frida Kahlo and Her Animalitos by Monica Brown
"The fascinating Mexican artist Frida Kahlo is remembered for her self-portraits, her dramatic works featuring bold and vibrant colors. Her work brought attention to Mexican and indigenous culture and she is also renowned for her works celebrating the female form.
[The] story recounts Frida's beloved pets—two monkeys, a parrot, three dogs, two turkeys, an eagle, a black cat, and a fawn—and playfully considers how Frida embodied many wonderful characteristics of each animal." (Amazon.com)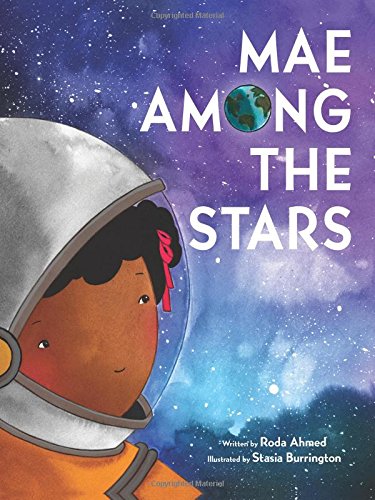 Mae Among the Stars by Roda Ahmed
"When Little Mae was a child, she dreamed of dancing in space. She imagined herself surrounded by billions of stars, floating, gliding, and discovering.
She wanted to be an astronaut.
Her mom told her, 'If you believe it, and work hard for it, anything is possible.'
Little Mae's curiosity, intelligence, and determination, matched with her parents' encouraging words, paved the way for her incredible success at NASA as the first African American woman to travel in space." (Amazon.com)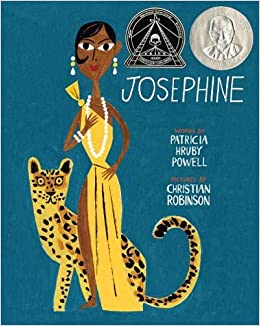 Josephine: The Dazzling Life of Josephine Baker by Patricia Hruby Powell
"In exuberant verse and stirring pictures, Patricia Hruby Powell and Christian Robinson create an extraordinary portrait for young people of the passionate performer and civil rights advocate Josephine Baker, the woman who worked her way from the slums of St. Louis to the grandest stages in the world. Meticulously researched by both author and artist, Josephine's powerful story of struggle and triumph is an inspiration and a spectacle, just like the legend herself." (Amazon.com)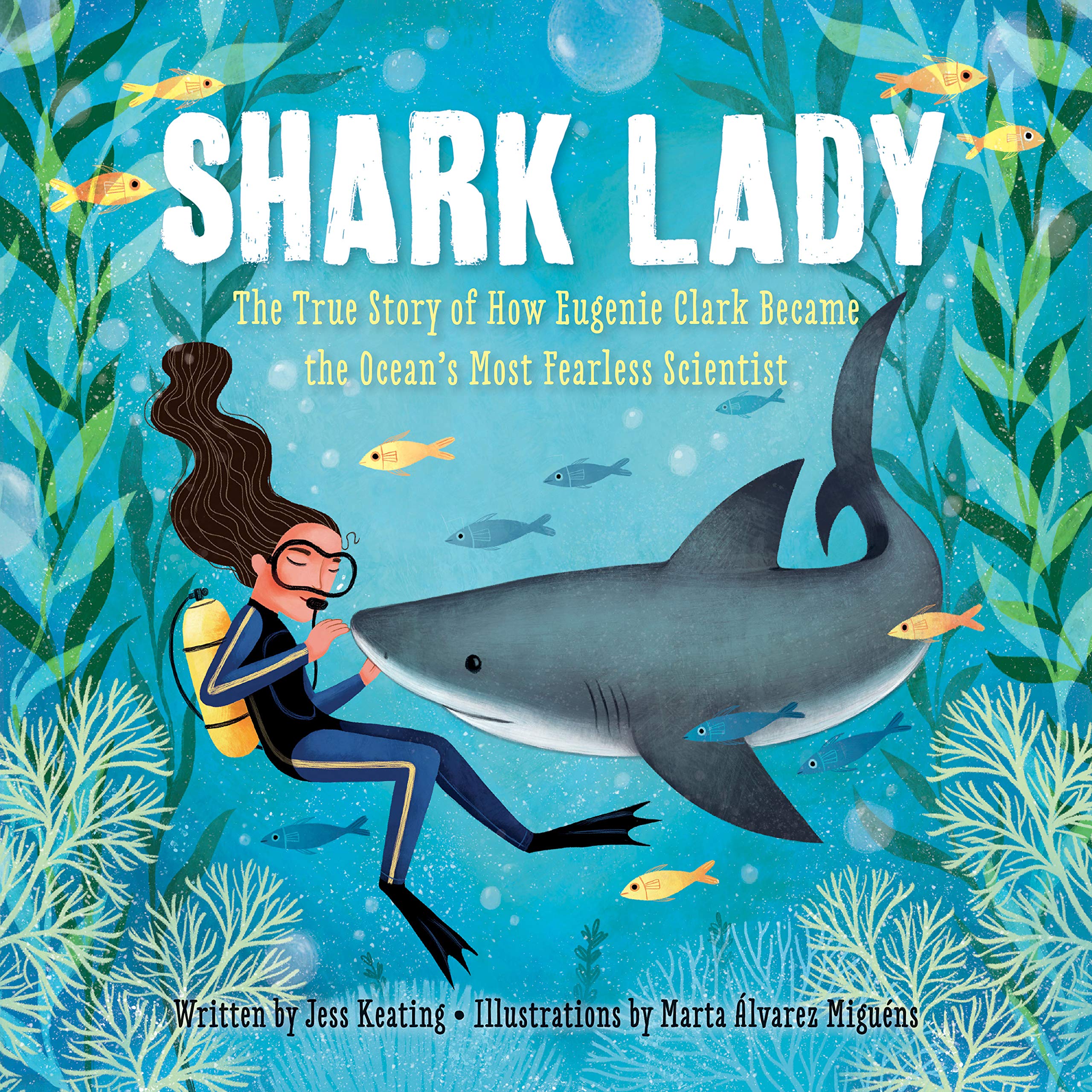 Shark Lady: The True Story of How Eugenie Clark Became the Ocean's Most Fearless Scientist by Jess Keating
"Eugenie Clark fell in love with sharks from the first moment she saw them at the aquarium. She couldn't imagine anything more exciting than studying these graceful creatures. But Eugenie quickly discovered that many people believed sharks to be ugly and scary―and they didn't think women should be scientists.
Determined to prove them wrong, Eugenie devoted her life to learning about sharks. After earning several college degrees and making countless discoveries, Eugenie wrote herself into the history of science, earning the nickname 'Shark Lady.' Through her accomplishments, she taught the world that sharks were to be admired rather than feared and that women can do anything they set their minds to." (Amazon.com)
This is just a small sample of the large variety of books for you to share with your children. We encourage you to spend time with them to celebrate Women's History Month through these enlightening and encouraging books.
You can also support the mission of Raising A Reader MA by purchasing your books through our AmazonSmile page. When you do, we receive a donation at no extra charge to you. Thank you for your support, and happy reading!