Celebrating National Hispanic Heritage Month: A Raising A Reader MA Book List
During National Hispanic Heritage Month, we have an opportunity to celebrate and highlight the history and cultures of those with Hispanic heritage. Understanding and knowledge comes from talking about and highlighting the vital roles that those of many other cultures play in society. As Supreme Court Justice Sonia Sotomayor, the first Hispanic Supreme Court Justice in U.S. history, said: "It is important for all of us to appreciate where we come from and how that history has really shaped us in ways that we might not understand."
Reading offers a great opportunity for families to not only learn inspiring stories, but to also discuss their relevance today and what can be learned. Here are some books from our Red Book Bag Rotation program that we'd like to suggest for you to share with the children in your life: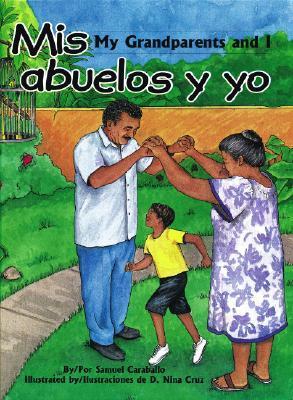 Mis Abuelos y Yo/My Grandparents And I by Samuel Caraballo
"This ode to family depicts the special influence of a young boy's grandparents in his life. His voice rings as he catalogs the various ways his grandparents impact him. Through gentle verse, Caraballo strings the joys of this quiet relationship: throwing parties in the kitchen with delectable desserts, strolling to the museums and historic sites, and sprinting through the spray of a water hose in the backyard. Set in Puerto Rico, the book, too, pays homage to a unique childhood on the island, colored by descriptions of El Morro, the cruise-liners and big freighters in the ocean, and frolicking in the sea with stingrays." (Amazon.com)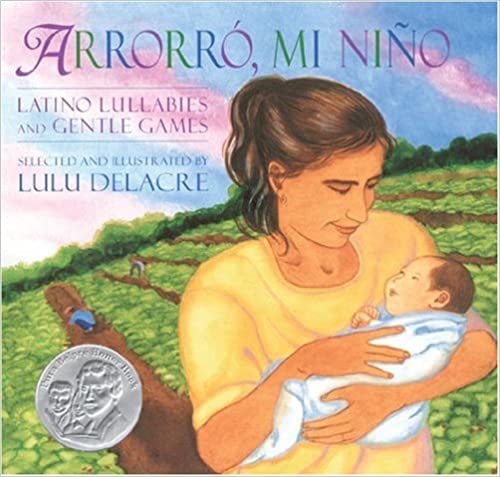 Arrorró, mi niño / Hushaby Baby: Latino Lullabies and Gentle Games by Lulu Delacre
"It's time to go to bed, and what better way to lull your child to sleep than with a tender song or gentle game? In this beautiful bilingual collection of classic Latino lullabies and games, mothers and children happily embrace and treasure their traditions while sharing the universal joy of the special bond between parent and child.
The fifteen selections in the book were compiled from the recollections of Latinas from fourteen different countries. These sweet lullabies and gentle games have withstood the test of time and travel across nations. They are now gathered in this book to help families rejoice in this beautiful lore as their play with their babies or cuddle just before bedtime." (Amazon.com)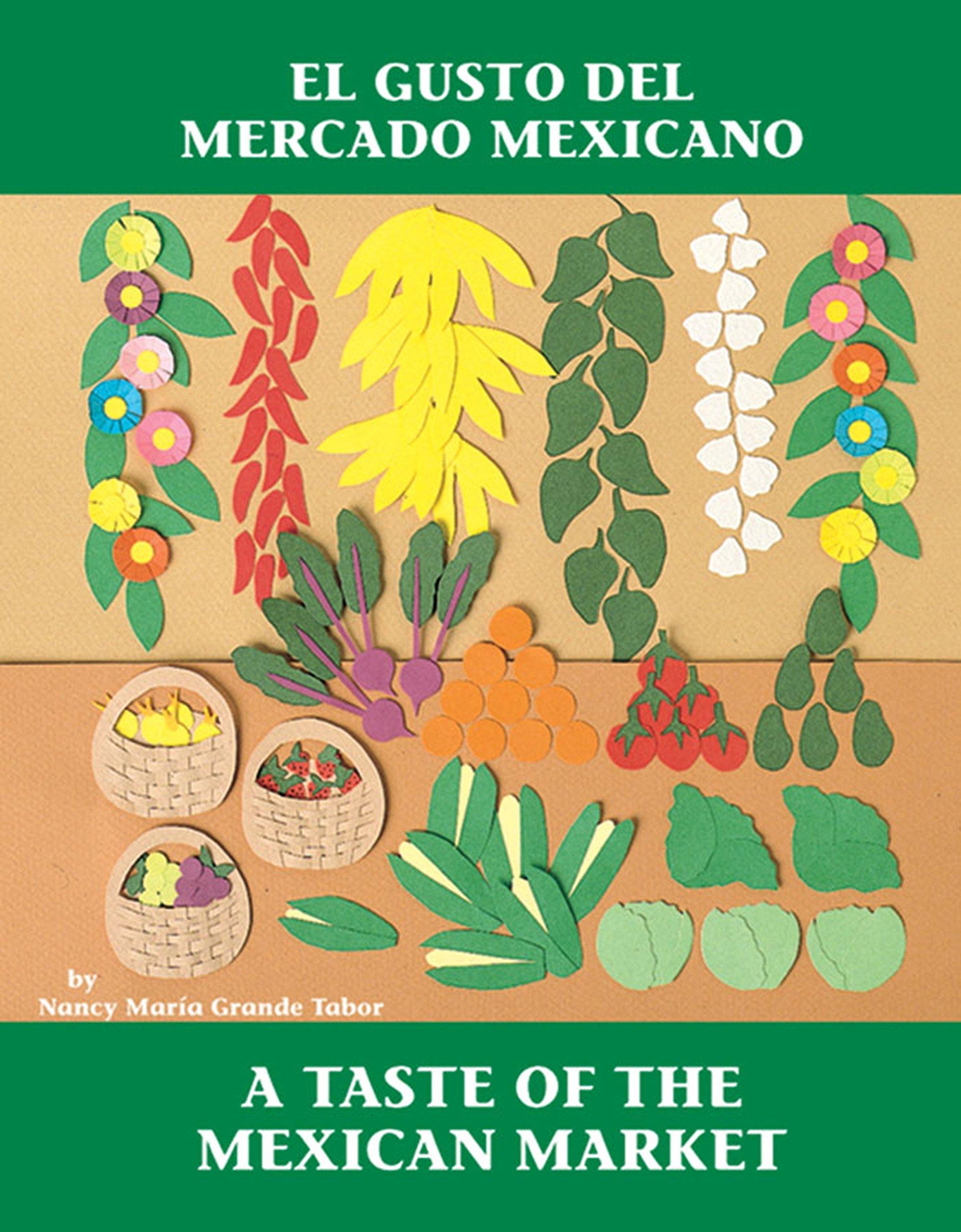 El Gusto del Mercado Mexicano / A Taste of the Mexican Market by Nancy Maria Grande Tabor
"Let's visit a Mexican market! Along the way you can compare, weigh, count, and learn about culture and customs. From bunches of hanging bananas and braids of garlic to pyramids of melon and baskets of sweet cheese, this Mexican market is full of fun and surprises." (Amazon.com)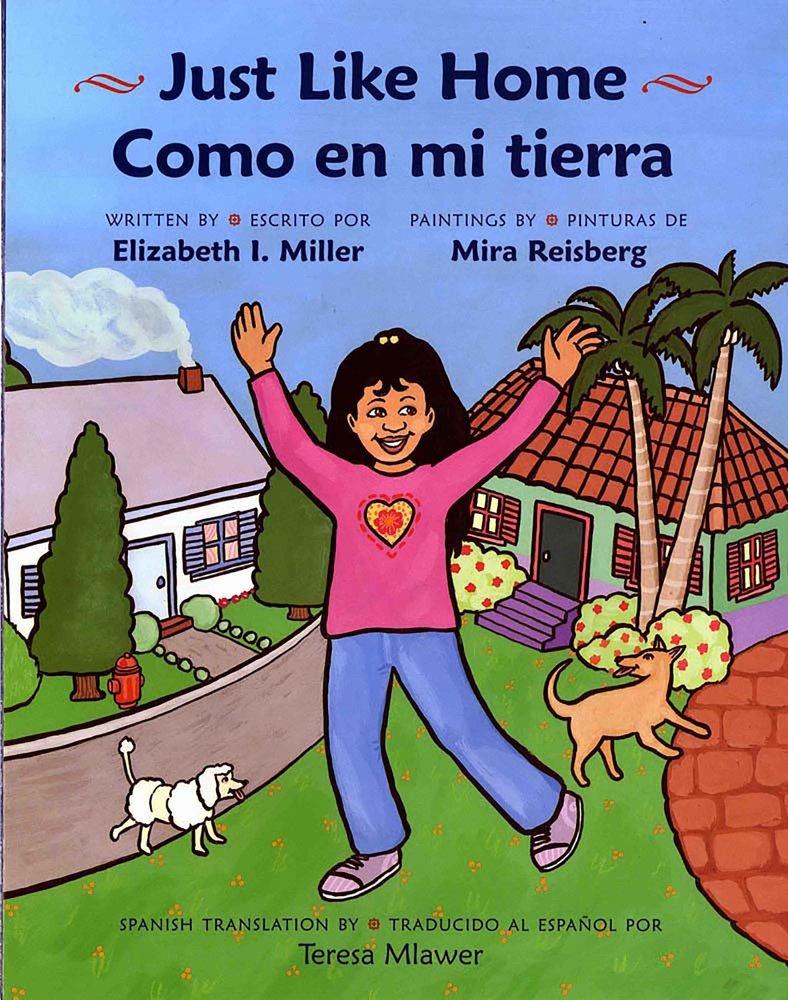 Just Like Home/Como en Mi Tierra by Elizabeth I. Miller
"In both English and Spanish, a young girl shares the story of how she and her family arrived in the United States. She describes her experiences as being 'just like home' or 'not like home.'" (Amazon.com)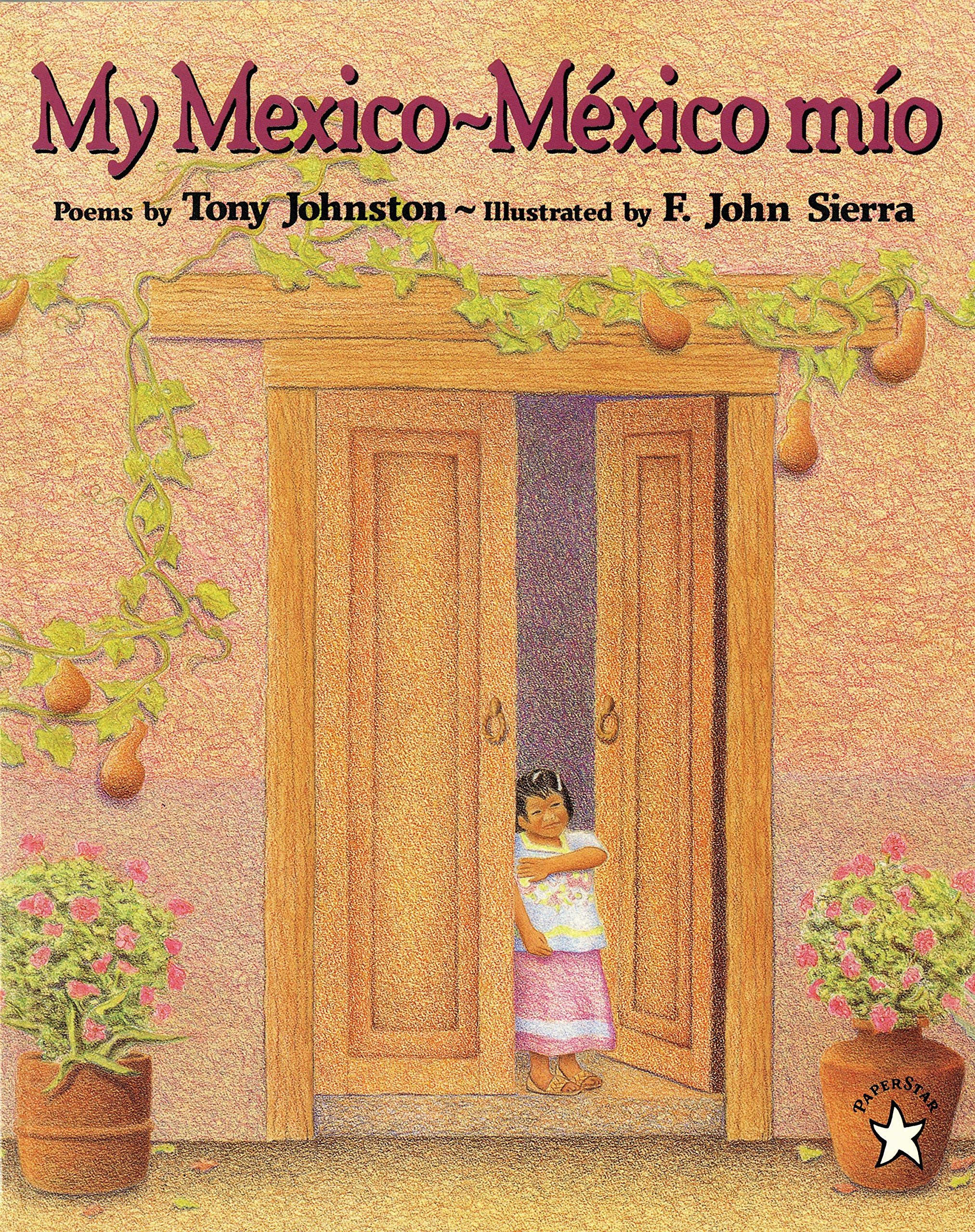 My Mexico / México Mío by Tony Johnston
"Sway to the sounds, reach for the colors, dance to the rhythms, and you will find your own Mexico in these poems in both English and Spanish." (Amazon.com)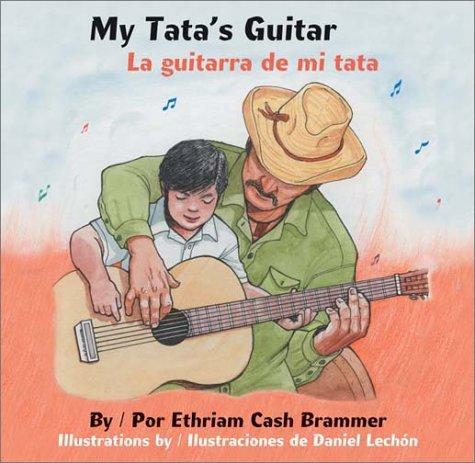 My Tata's Guitar/ La Guitarra de Mi Tata by Ethriam Cash Brammer
"Readers will treasure this bilingual picture book about the transmission of musical heritage Dust-covered boxes, old and forgotten furniture, and discarded treasures intrigue a young boy exploring his grandfather's garage. In the midst of this mine, he makes a discovery more fascinating than treasure: a guitar with a neck rising like a black swan. When Tata opens the guitar case that once belonged to his tata, a wealth of musical memories entrance the boy as the sound of the guitar strings transform musty moths into beautiful butterflies. Tata tells the boy about the posadas at Christmas, birthday melodies and he even shares his memory of a special moonlight serenade. As his fingers glide along the frets, Tata paints the boy a picture of a world long-past. And with his grandfather's help, the boy will learn to create his own musical memories for generations to come." (Amazon.com)
This is just a small sample of the large variety of books for you to share with your children. We encourage you to spend time with them to celebrate National Hispanic Heritage Month through these enlightening and encouraging books.
You can also support the mission of Raising A Reader MA by purchasing your books through our AmazonSmile page. When you do, we receive a donation at no extra charge to you. Thank you for your support, and happy reading!