Celebrating Asian American and Pacific Islander Heritage Month: A Raising A Reader MA Book List
During Asian American and Pacific Islander Heritage Month, we have an opportunity to celebrate and highlight the heritage and cultures of Asian Americans and Pacific Islanders. Understanding and knowledge comes from talking about and highlighting the vital roles that those of many other cultures play in society.
Reading offers a great opportunity for families to not only learn inspiring stories, but to also discuss their relevance today and what can be learned. Here are some books from our Red Book Bag Rotation program that we'd like to suggest for you to share with the children in your life: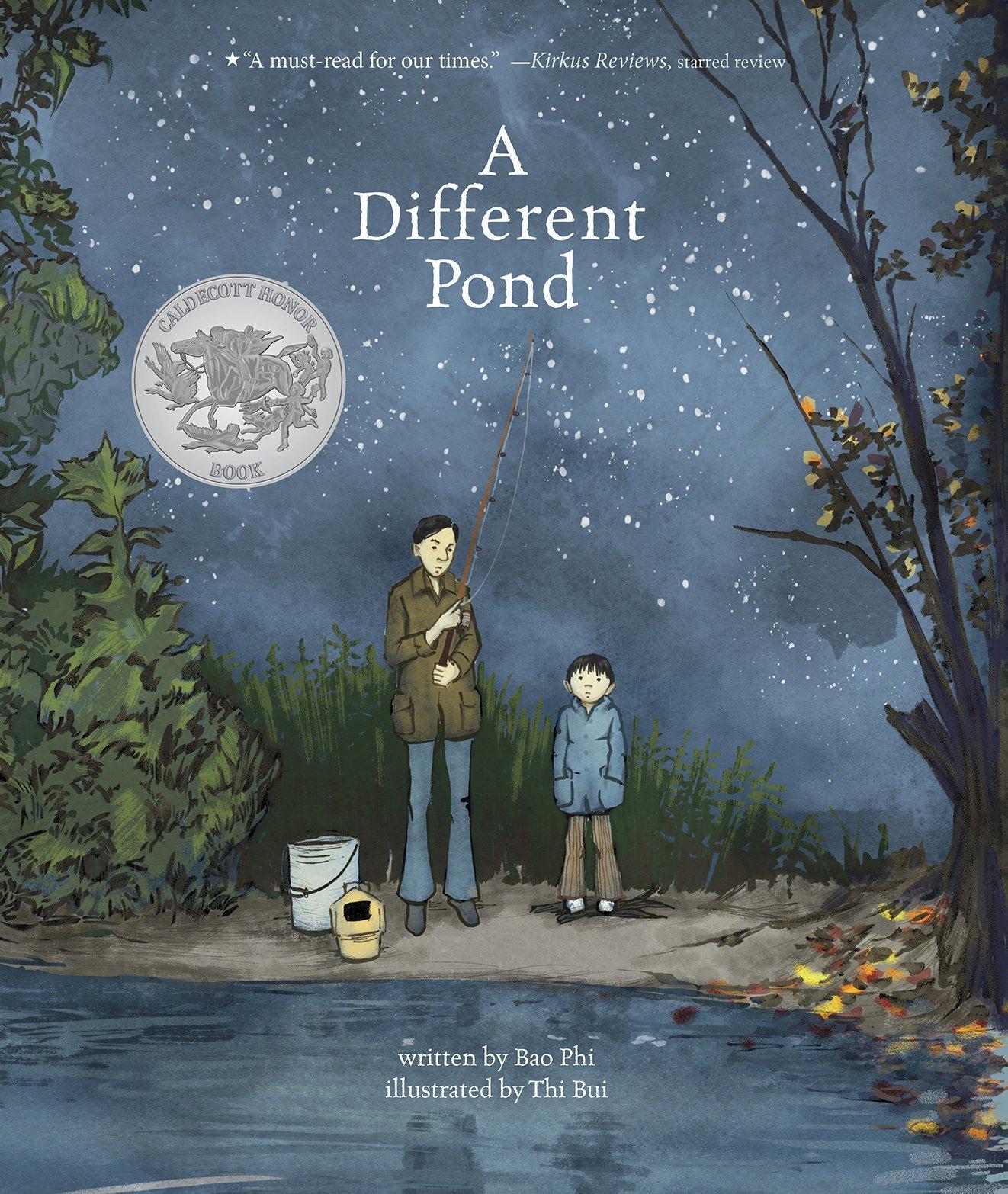 A Different Pond by Bao Phi
"Graphic novelist Thi Bui and acclaimed poet Bao Phi deliver a powerful, honest glimpse into a relationship between father and son – and between cultures, old and new. As a young boy, Bao and his father awoke early, hours before his father's long workday began, to fish on the shores of a small pond in Minneapolis. Unlike many other anglers, Bao and his father fished for food, not recreation. A successful catch meant a fed family. Between hope-filled casts, Bao's father told him about a different pond in their homeland of Vietnam." (Amazon.com)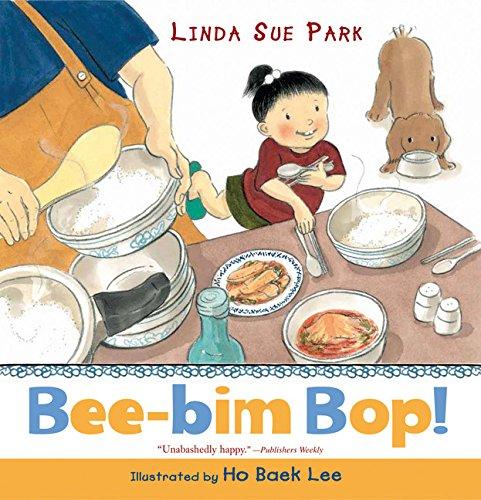 Bee-Bim Bop! by Linda Sue Park
"Bee-bim bop (the name translates as "mix-mix rice") is a traditional Korean dish of rice topped, and then mixed, with meat and vegetables. In bouncy rhyming text, a hungry child tells about helping her mother make bee-bim bop: shopping, preparing ingredients, setting the table, and finally sitting down with her family to enjoy a favorite meal. The energy and enthusiasm of the young narrator are conveyed in the whimsical illustrations, which bring details from the artist's childhood in Korea to his depiction of a modern Korean American family. Even young readers who aren't familiar with the dish will recognize the pride that comes from helping Mama, the fun of mixing ingredients together in a bowl, and the pleasure of sharing delicious food. Includes author's own recipe." (Amazon.com)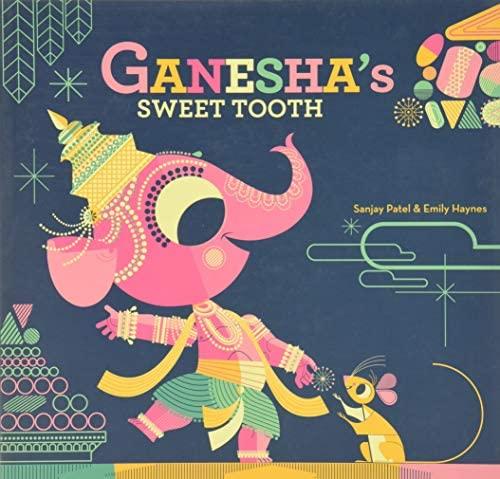 Ganesha's Sweet Tooth by Sanjay Patel
"The bold, bright colors of India leap off the page in this fresh and funny picture book retelling of how Ganesha came to help write the epic poem of Hindu literature, the Mahabharata. Ganesha is just like any other kid, except that he has the head of an elephant and rides around on a magical mouse. And he loves sweets, but when Ganesha insists on biting into a super jumbo jawbreaker laddoo, his tusk breaks off! With the help of the wise poet Vyasa, and his friend Mr. Mouse, Ganesha learns that what seems broken can be quite useful after all." (Amazon.com)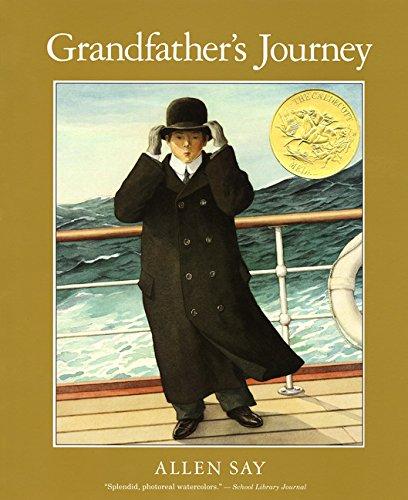 Grandfather's Journey by Allen Say
"Lyrical, breathtaking, splendid — words used to describe Allen Say's Grandfather's Journey when it was first published. At once deeply personal yet expressing universally held emotions, this tale of one man's love for two countries and his constant desire to be in both places captured readers' attention and hearts. Fifteen years later, it remains as historically relevant and emotionally engaging as ever." (Amazon.com)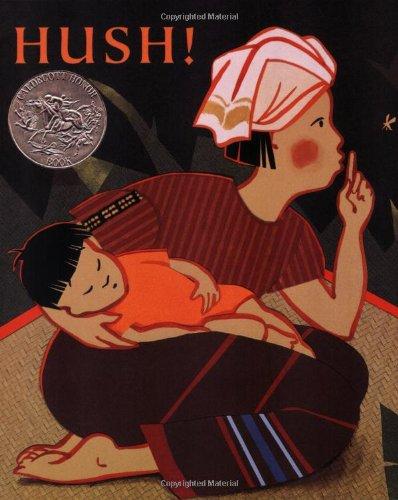 Hush! A Thai Lullaby by Minfong Ho
"In an endearing lullaby, a mother asks a lizard, a monkey, and a water buffalo to be quiet and not disturb her sleeping baby." (Amazon.com)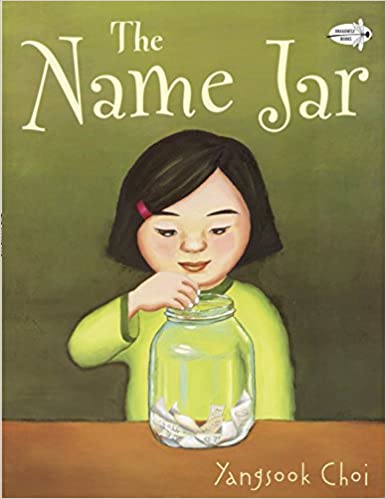 The Name Jar by Yangsook Choi
"Being the new kid in school is hard enough, but what about when nobody can pronounce your name? Having just moved from Korea, Unhei is anxious that American kids will like her. So instead of introducing herself on the first day of school, she tells the class that she will choose a name by the following week. Her new classmates are fascinated by this no-name girl and decide to help out by filling a glass jar with names for her to pick from. But while Unhei practices being a Suzy, Laura, or Amanda, one of her classmates comes to her neighborhood and discovers her real name and its special meaning. On the day of her name choosing, the name jar has mysteriously disappeared. Encouraged by her new friends, Unhei chooses her own Korean name and helps everyone pronounce it—Yoon-Hey." (Amazon.com)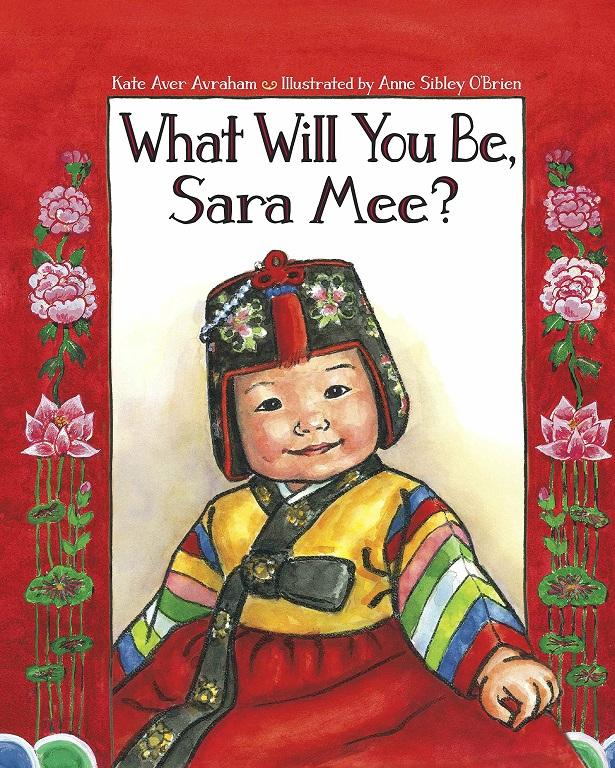 What Will You Be, Sara Mee? by Kate Aver Avraham
"Sara Mee is turning one, and her family and friends gather for her tol, or first-birthday celebration. Food and presents abound, but most exciting of all is the traditional Korean prophecy game, called the toljabee, which predicts what Sara Mee will be when she grows up." (Amazon.com)
This is just a small sample of the large variety of books for you to share with your children. We encourage you to spend time with them to celebrate Asian American and Pacific Islander Heritage Month through these enlightening and encouraging books.
You can also support the mission of Raising A Reader MA by purchasing your books through our AmazonSmile page. When you do, we receive a donation at no extra charge to you. Thank you for your support, and happy reading!