On June 7th, Raising A Reader MA was honored to have the support of 14 staff members from Deloitte Boston as part of the company's 20th Annual Impact Day.
Each year, Deloitte employees in offices across the country spend a day supporting their local communities through a day of volunteerism. This was the second year Deloitte asked us to be a beneficiary of their day of service and represents one of the many ways the company supports us in our mission to bridge the early literacy opportunity gap in Boston.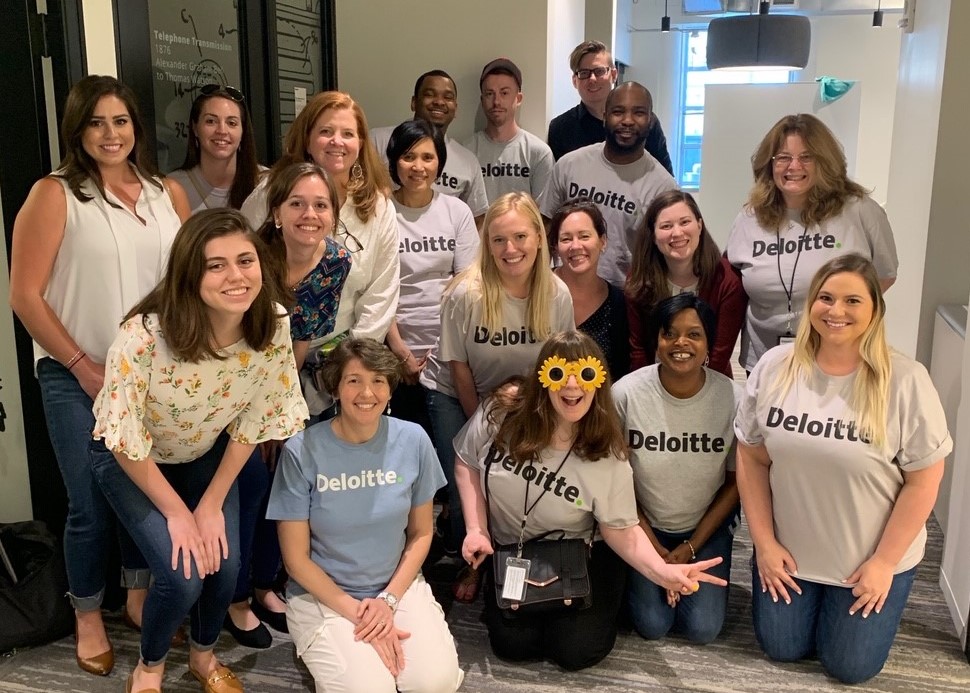 Together, the Deloitte volunteers sorted 1,000 books to ensure that each of our program partners receives a variety of books to distribute to their children; organized and entered pre and post program surveys from parents in the program; and provided the supplies and compiled "Lit Kits" which will be distributed to children to use at home with their families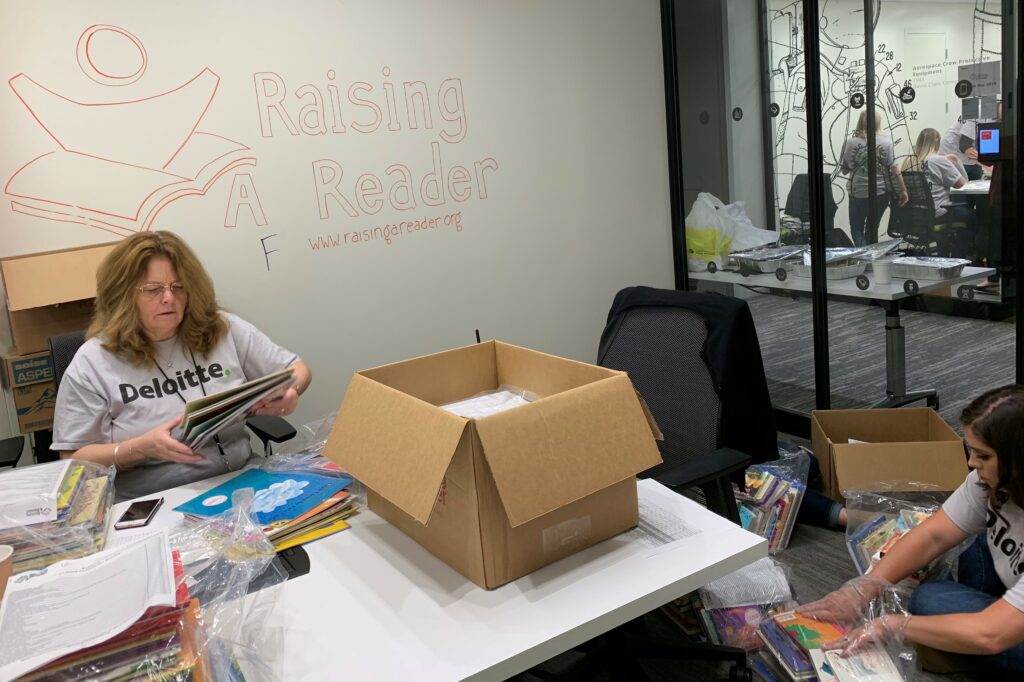 What does that mean for us at Raising A Reader MA?
Deloitte's support will give our partners more time to focus on their students as the year wraps up, rather than sorting through book orders. It will enable us to more quickly understand our impact for the past year and use these findings to better serve families in the 2019-2020 school year. Finally, the "Lit Kits" we created will go directly into the hands of the families we work with and empower parents to incorporate new reading strategies into their at-home reading routines.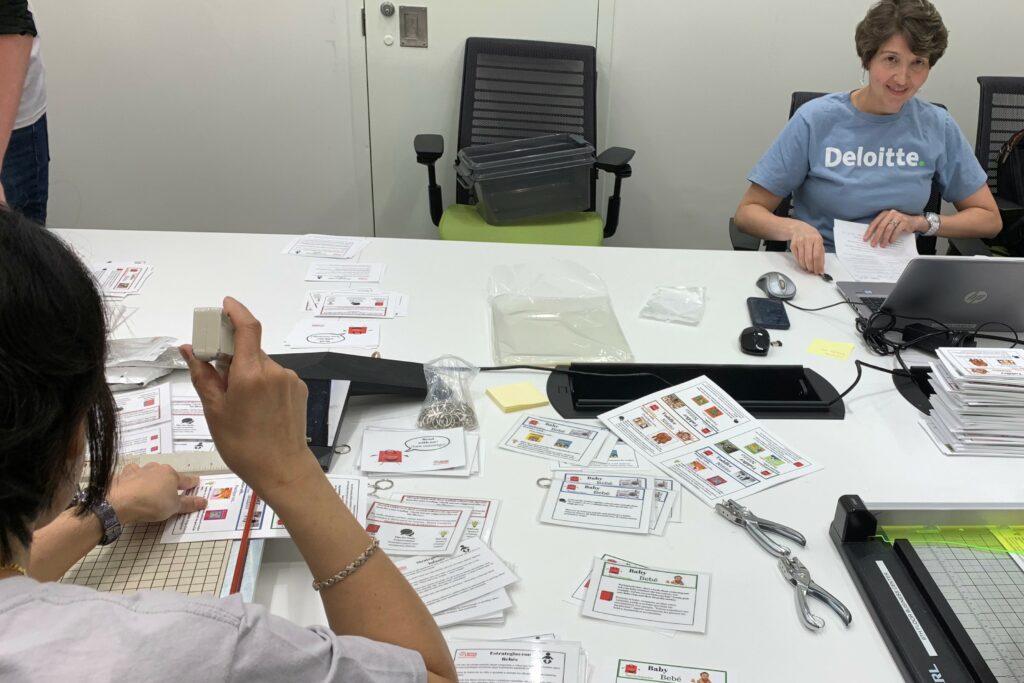 A big thank you to everyone at Deloitte Boston, as well as Heather Dickinson and Tesla Quinn for making the day such a success!