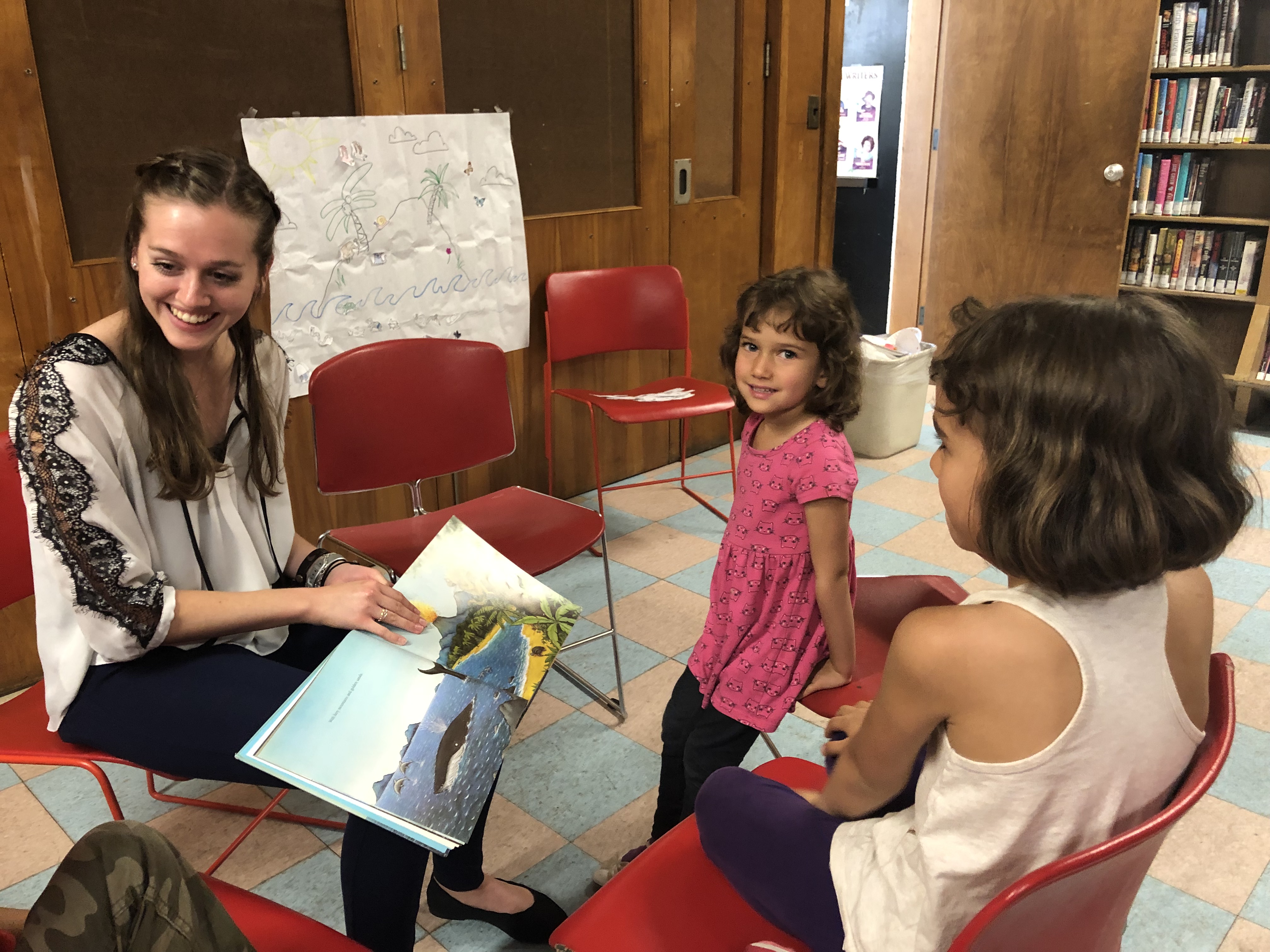 This summer, Raising A Reader MA went beyond the Red Book Bag and into local libraries. These library events in Roslindale, Fields Corner, Uphams, and Egleston public libraries proved to be great ways to engage local communities. Attendees participated in a variety of arts and crafts and joined in story time featuring the children's book entitled The Snail and the Whale. This picture book details the unlikely friendship between an adventurous snail and a generous whale. Throughout the telling of the story, as well as the accompanying activities, children learned to embrace new experiences.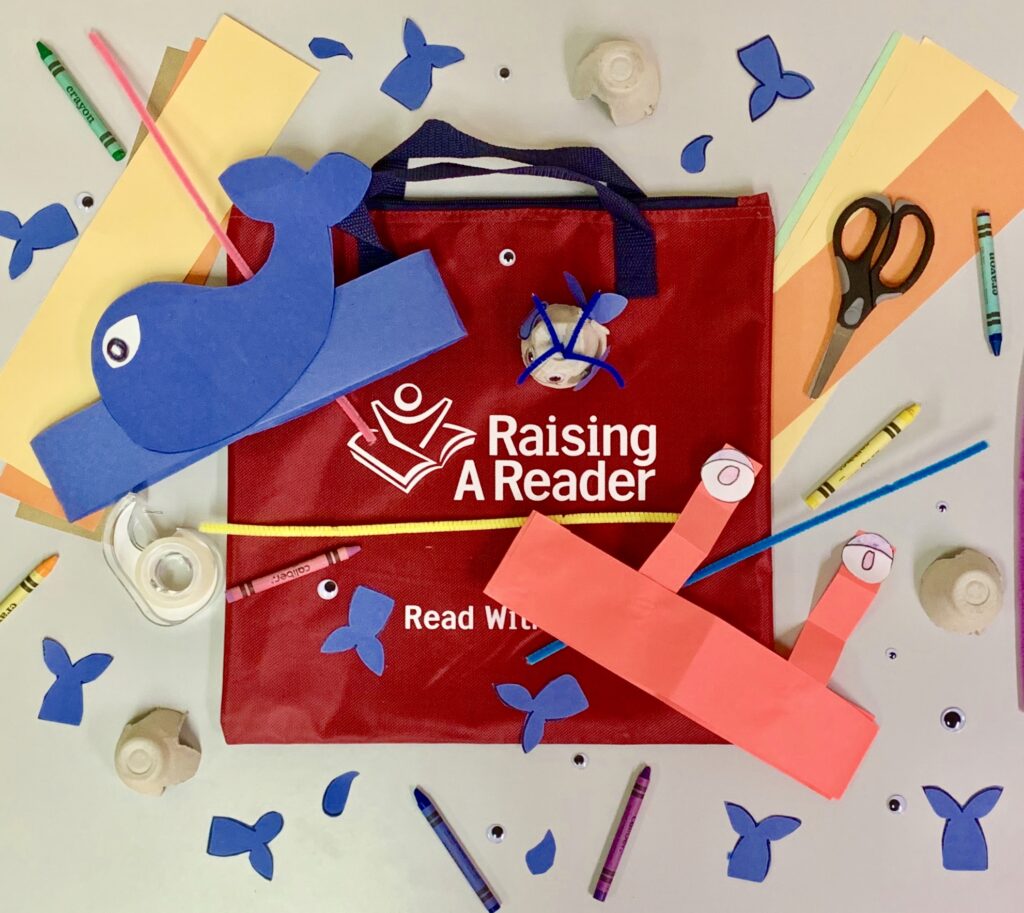 Our staff exposed children to this book through dialogic reading. During the story time, children answered questions and engaged in conversations about the book. To reinforce the book's contents, we connected the snail and whale theme to various crafts and activities. From decorating headbands to creating whales out of egg cartons, kids expressed their creativity and learned more about the creatures above and below sea-level.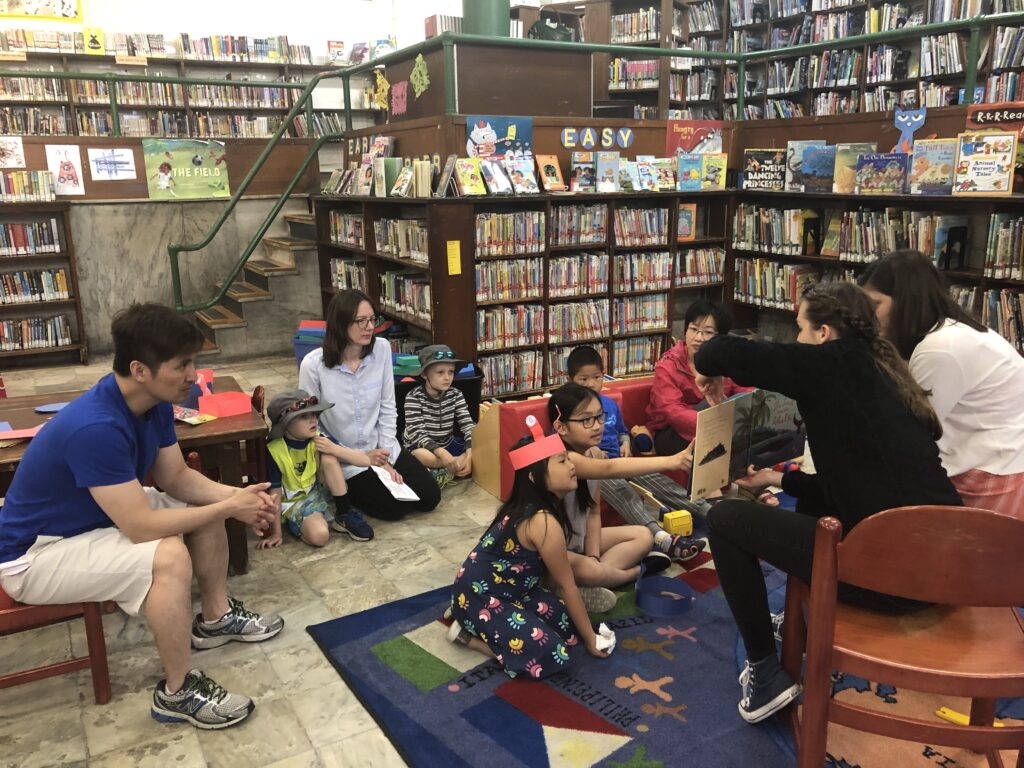 Each summer, we make it our mission to share our love of reading with families of diverse backgrounds and varying levels of experience with RAR-MA. Through this year's activities as well as parent workshops and story times in years past, we have shown our dedication to ensuring that families still find adventure in the world of books, even beyond the Red Book Bag.
Written by Rebekah Lester (Duke '20) and Julia Murrow (Duke '22)