"Reading one book is like eating one potato chip."
– Diane Duane, So You Want to Be a Wizard
In this newsletter:
August Literacy Resources: National Wellness Month!
Family Literacy Activities
Welcome New Team Members!
Who Supports RAR-MA?
Looking for Community Advisors!
Register to get our Newsletter in your inbox each month here!
---
August Literacy Resources // Recursos de alfabetización de agosto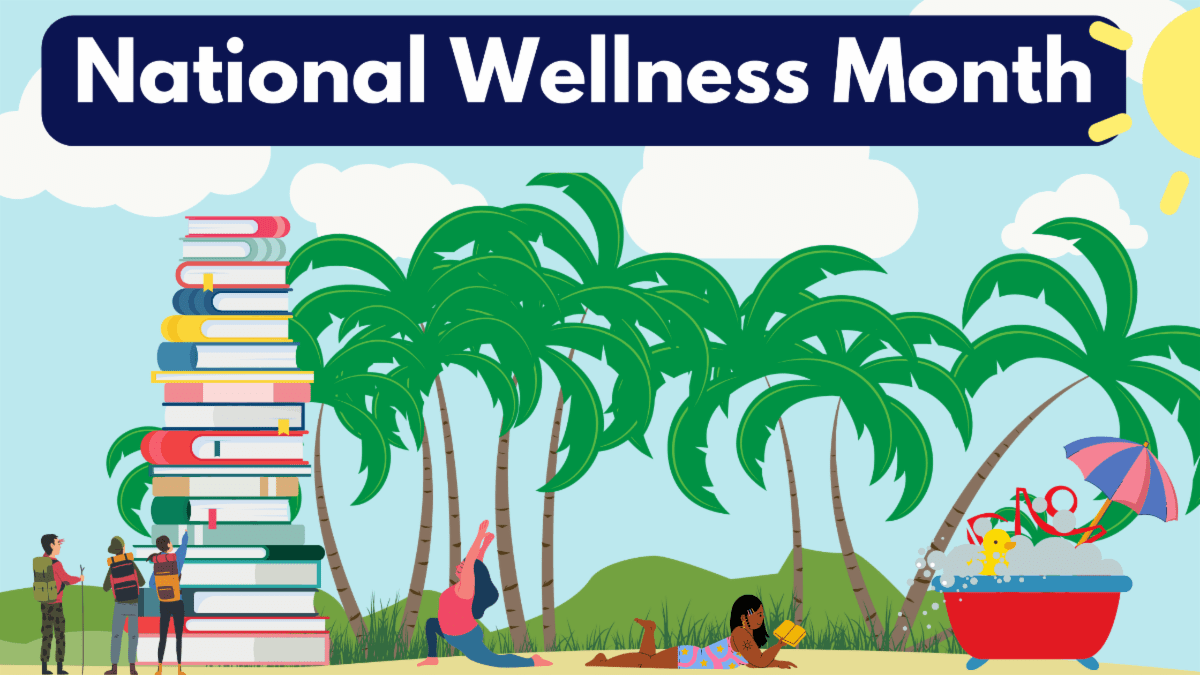 August is National Wellness Month! Wellness means something different for everyone. One thing we know for sure is reading is a great way to take care of yourself! Here is a list from ReadBrightly of awesome summer reads that we love for kids heading into Pre-K & Kindergarten: The Ultimate Summer Reading List for Kids Ages 3 – 5.
And here are some more activities you and the young people in your life can try this month:
Read aloud!
Go outside!

Post a picture on your social media of your favorite outdoor reading spot and tag RAR-MA!
Take a nature walk!
Try some yoga!

Make your own popsicles or ice cream!
Take a bubble bath!

Because who doesn't love a good bubble bath?
For additional wellness resources, check out The National Institutes of Health's Wellness Toolkits and Action for Healthy Kids's huge list of wellness activities.
More activities for August below!
---
Family Literacy Activities // Actividades de Alfabetización Para la Familia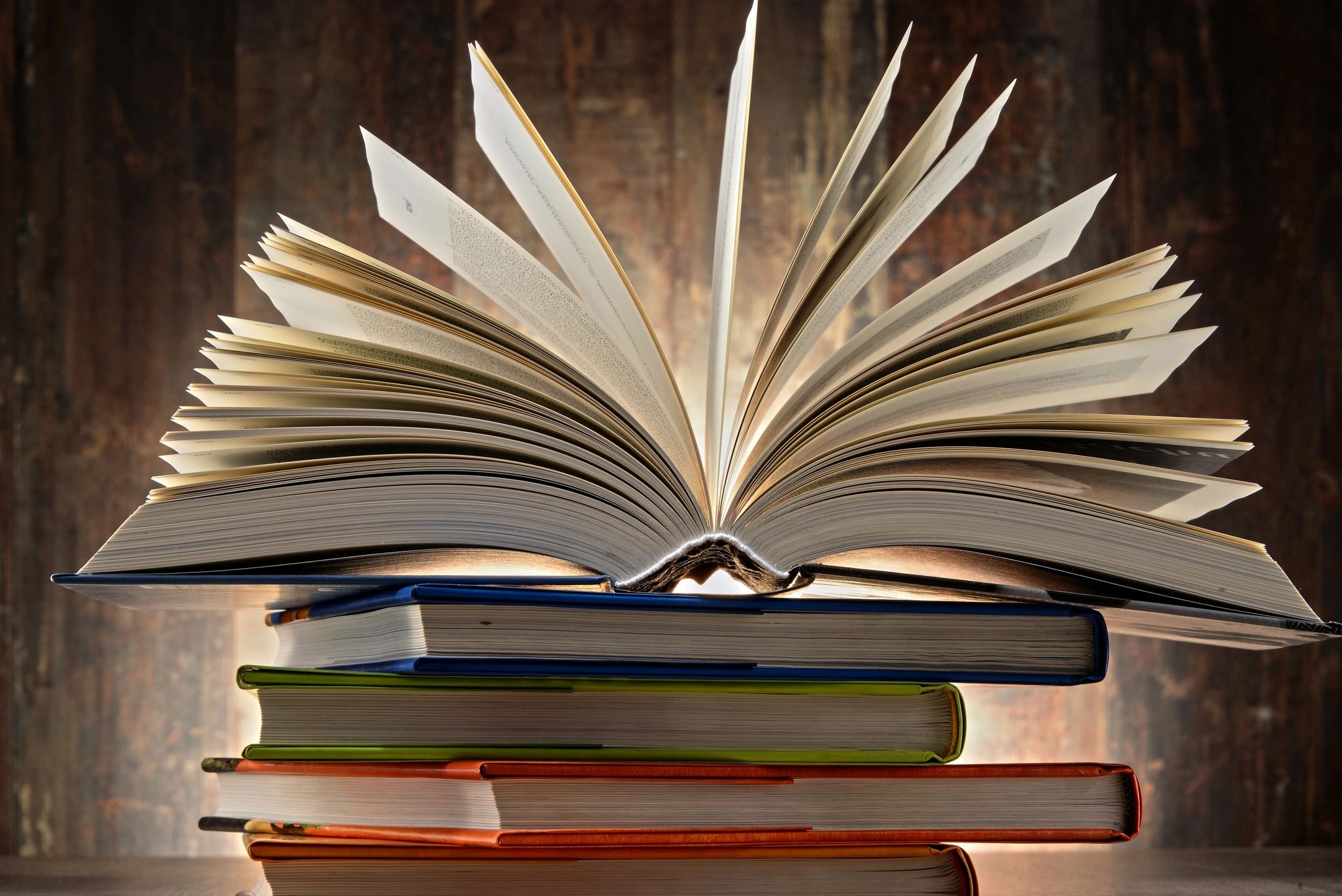 Our Family Literacy Calendar is a handy day-by-day resource of simple literacy-building activities and fun that you and your family can easily do at home! Some of our favorites for August include:
¡Nuestro Calendario de Alfabetización Familiar es un recurso útil para el día a día con actividades sencillas de alfabetización y diversión que usted y su familia pueden hacer fácilmente en casa! Algunas de nuestras favoritas para agosto incluyen:
Friday August 5th/Viernes 5 de Agosto
What are your plans for the weekend? Have your child write or draw about what they want to do.
¿Cuáles son sus planes para el fin de semana? Pida a su hijo que escriba o dibuje sobre lo que quiere hacer.
Wednesday August 10th/Miércoles 10 de Agosto
Go on a nature walk and count the number of flowers you can spot. How many did you find?
Da un paseo por la naturaleza y cuenta el número de flores que puedas ver. ¿Cuántas encontraste?
Tuesday August 30th/ Martes 30 de Agosto
Look up the lyrics to your child's favorite song and teach them what each word means.
Busque la letra de la canción favorita de su hijo y enséñele lo que significa cada palabra.
For simple, at-home literacy activities to engage your child and the whole family, visit our daily literacy calendar and Storytime videos pages!
Para actividades simples de alfabetización en el hogar para involucrar a su hijo y a toda la familia, ¡visite nuestro calendario diario de alfabetización y las páginas de videos de tiempo de cuentos!
You can find all our Storytime videos here
Puedes encontrar todos nuestros videos de tiempo de cuentos aquí
---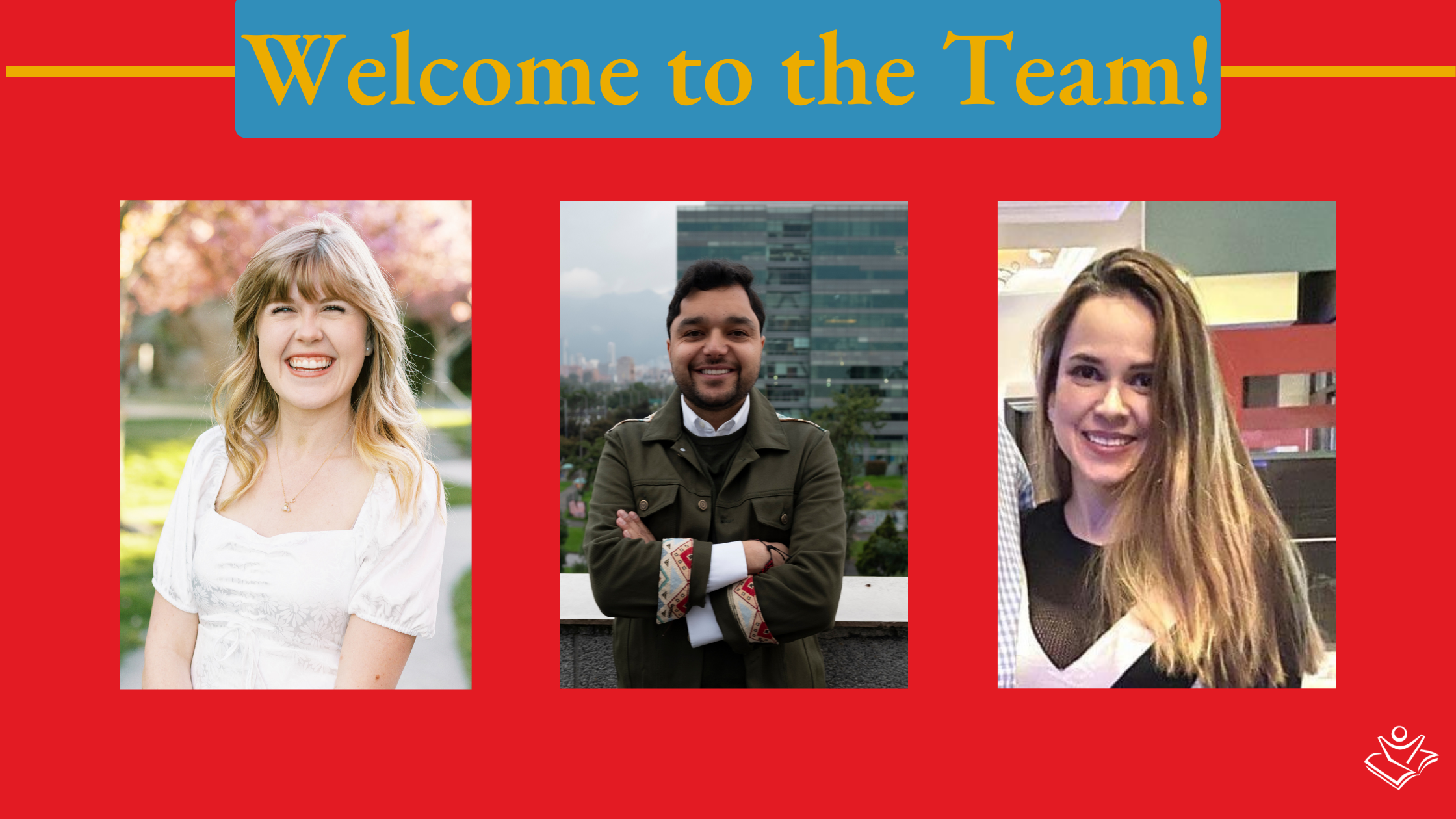 New Team Members Amy, Hugo & Tatiana:
RAR-MA is excited to welcome three new Program Managers. Please add your words of welcome to Amy, Hugo, and Tatiana on our Linkedin Page!
Amy Dolan
Amy was raised in the mountains in Southern California by two readers that gave her the gift of reading. Her favorite early memories are reading with her parents and sister and getting to go to the library where she got to pick out her own books. Amy loves to share in the joys of literature and the amazing places it can lead a child. Some of her favorite books growing up were Harry Potter, Curious George, A Series of Unfortunate Events, and Corduroy.
Hugo Rengifo
Hugo immigrated to the U.S. from Colombia in 2012. Hugo is an extrovert with the capacity of connecting with people through creative thinking combined with culturally responsive approaches. He believes that early literacy can impact not only the development of imagination and creativity, vocabulary, and concentration, but can also reduce social and health disparities. Hugo fondly remembers that when he was a kid in Bogota, his mother use to read him Giraffes Can't Dance by Andreae and Guy Parker-Rees and The Little Prince by Antoine de Saint-Exupéry.
Tatiana Keane Forero
Tatiana joined Raising a Reader MA in 2019 as Community Ambassador as a result of her searching for early literacy programs for her toddler in the Greater Boston area. She previously worked as an Elementary School teacher in Colombia and at The Gaston Institute for the Latino Community in Massachusetts at UMass Boston. As an immigrant, and mother of a baby and a toddler, she knows first hand the advantages of early access to books and the challenges of introducing reading & literacy routines at home. Some of her children's favorite books at the moment are: Tiny T-Rex and the Impossible Hug by Jonathan Stutzman, The Wonky Donkey by Craig Smith, and The Enormous Crocodile by Roald Dahl.

Learn more about the entire RAR-MA team here.
---

Who is supporting RAR-MA?
The work we do toward helping young learners cannot be done without the generosity and thoughtfulness of our partners in our mission. We are so grateful to count the following organizations for their support:
BNY Mellon
Building Engines
The Eugene F. Fay Charitable Trust
Fordham Street Foundation
Lovett-Woodsum Foundation
Susan A. and Donald P. Babson Foundation
Thank you all so much, from the entire RAR-MA community.
---
We're Looking for Community Advisors!

We believe community leadership is fostered on a meaningful level when community members hold leadership roles to help shape the future of their families, programs and communities by being actively engaged and informed.
Working with a non-profit board is an opportunity to work with practitioners and build effective partnerships based upon mutual respect and shared responsibility.
Community Advisor
Raising A Reader MA has created a community advisor position to act as a liaison between the Board of Directors and the community that Raising A Reader MA serves. Program partners, parents, caregivers, and community partners are at the core of our mission, and their guidance as community advisors is important to support sound and strategic decision-making and provide valuable perspectives in order to promote understanding of the cultures and experiences represented by RAR-MA constituents.