Grant Award from Greater Lowell Community Foundation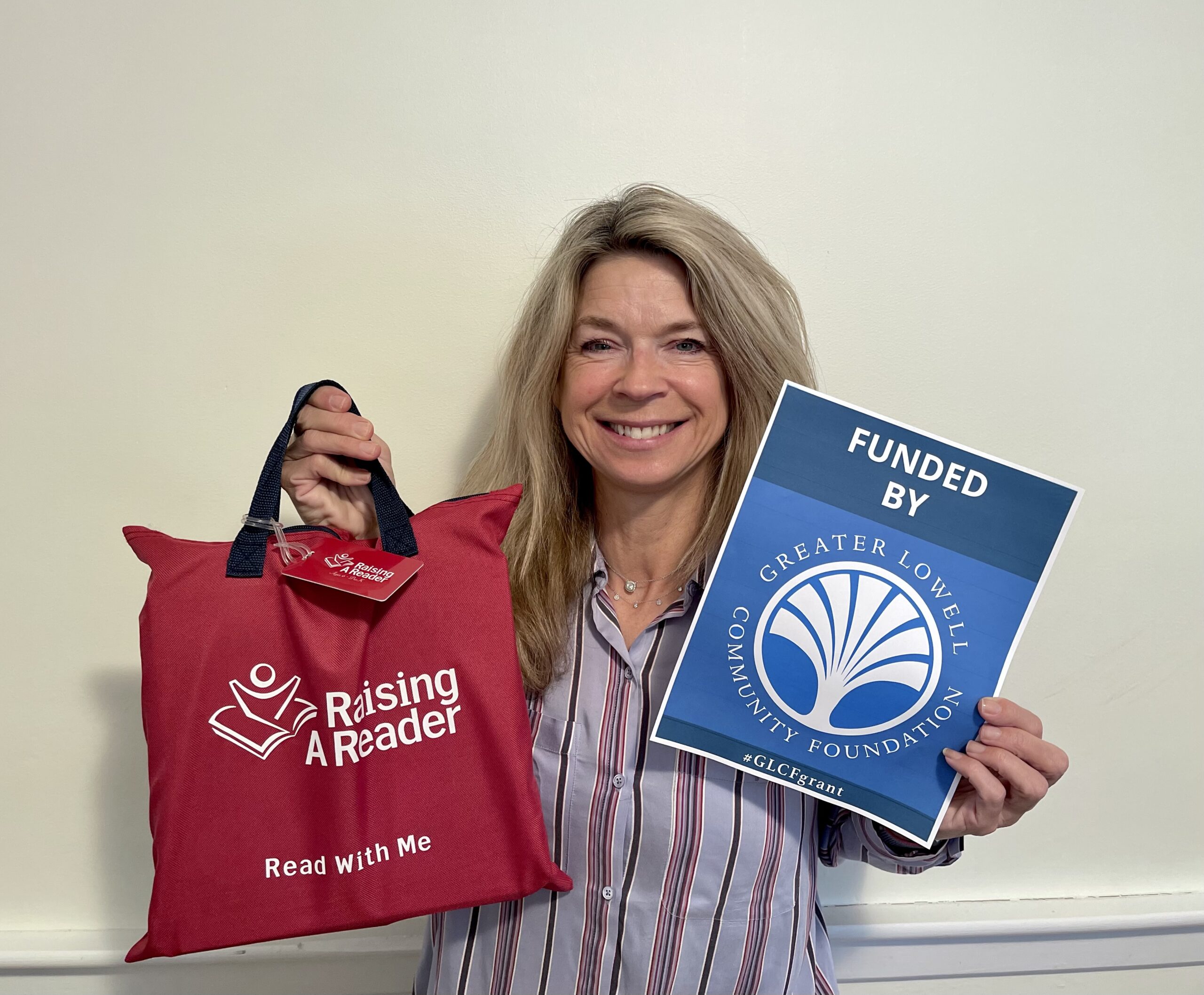 Raising A Reader Massachusetts (RAR-MA) is pleased to announce it has received a $2,500 grant from the Greater Lowell Community Foundation (GLCF) through its 2020 Discretionary Grants Program. These funds will support RAR-MA Lowell's continuing efforts to increase accessibility to high-quality books and dialogic reading instruction for children and their families.
Parents and caregivers in Lowell, like in other communities, have faced mounting pressures to find and provide enriching educational materials for their children. This is particularly difficult for those with children between the ages of birth to age six, which is the group that RAR-MA focuses on with outreach efforts throughout Massachusetts. Through partnerships with schools and community agencies, RAR-MA Lowell is able to deliver our signature Red Book Bag Rotation program, education workshops in English and Spanish, and additional literacy events and supports to families in Lowell.
"We are proud to count GLCF as one of our supporters again this year," said RAR-MA Executive Director Christine Ward. "Now more than ever, families are struggling to find the basic support they need to give their children a firm educational foundation for the future. With support from GLCF, RAR-MA Lowell will continue to work collaboratively with our community partners to support families and children for a lifetime of opportunity."
The Discretionary Grants Program is one of several competitive grant programs offered through the Community Foundation each year. "Our community is fortunate to have a network of exceptional nonprofits, including RAR-MA that supports so many in our community," said GLCF President and CEO Jay Linnehan. "Our generous donors have allowed us to improve the quality of life in the communities we serve with these impactful grants."