Please join us in celebrating the amazing Maria Mombeleur, our Associate Program Director, for her 10th anniversary with Raising A Reader Massachusetts!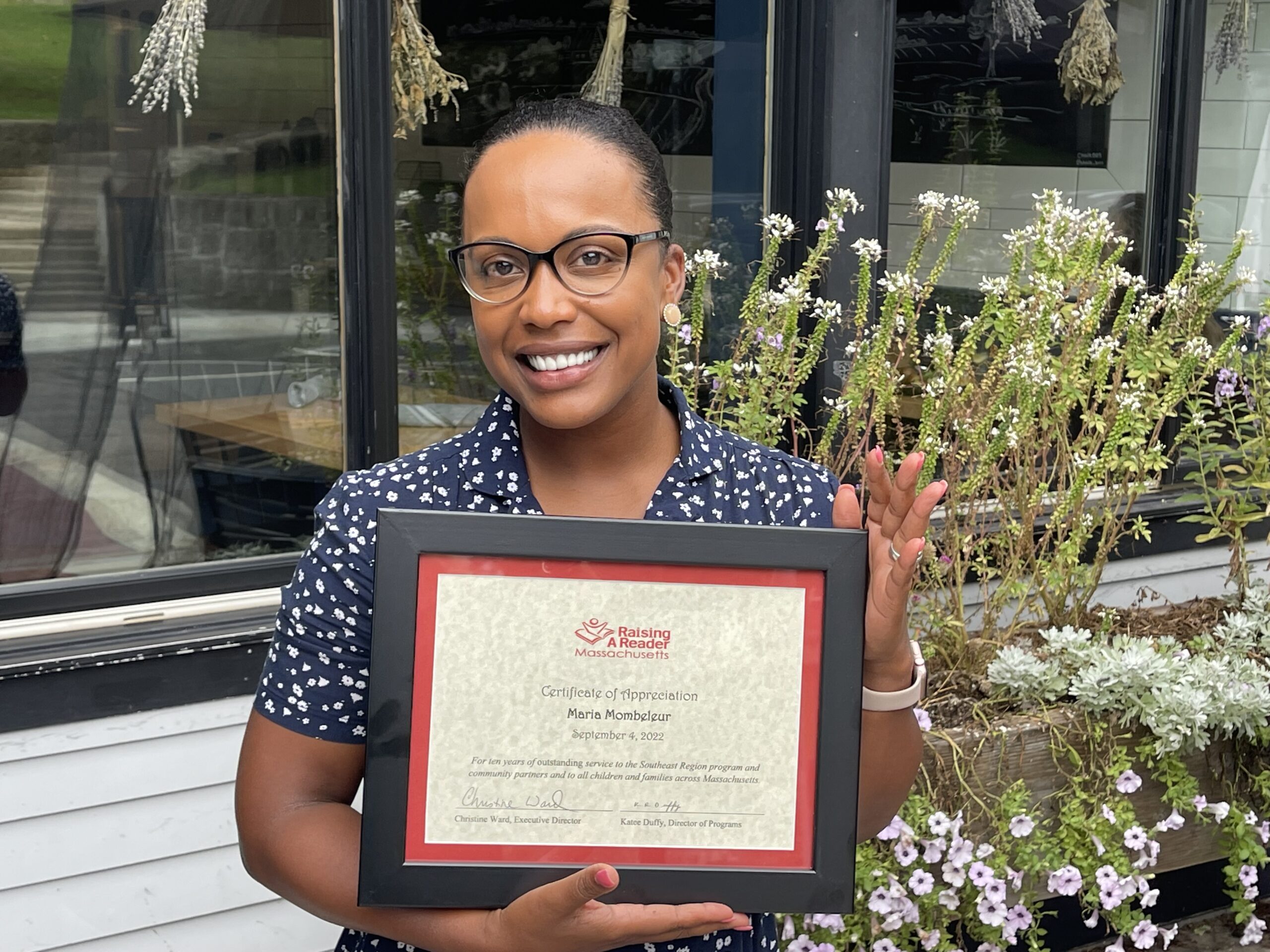 Maria immigrated to America in 1996 from the Cape Verde Islands, settling in Brockton, and joined the Raising A Reader MA team in September of 2012. Maria graduated from Regis College (where she returned to get her Master's Degree) and began working to decrease underage access to alcohol in Brockton.
She is a dedicated member of the community – in the City of Champions, she would want us to remind you, dear reader – and has had the incredible opportunity to work with both the school and some of the teachers she credits with helping her on the path to her love of reading!
"Maria is such a valuable member of our team. We are so fortunate to have her passion, commitment, and advocacy. Her ability to experience our program, as a parent and member of our team, offers a unique and valuable perspective. Her commitment to the Brockton community is unwavering and admirable and we are all lucky to have her!"

Executive Director Christine Ward
"Maria is a true inspiration. Her beautiful smile, joyful presence, positive attitude, and expert knowledge touch us all. RAR-MA as an organization, all prior and current employees, program partners, and children and families across Massachusetts are richer through their connection to her."

Director of Programs Katee Duffy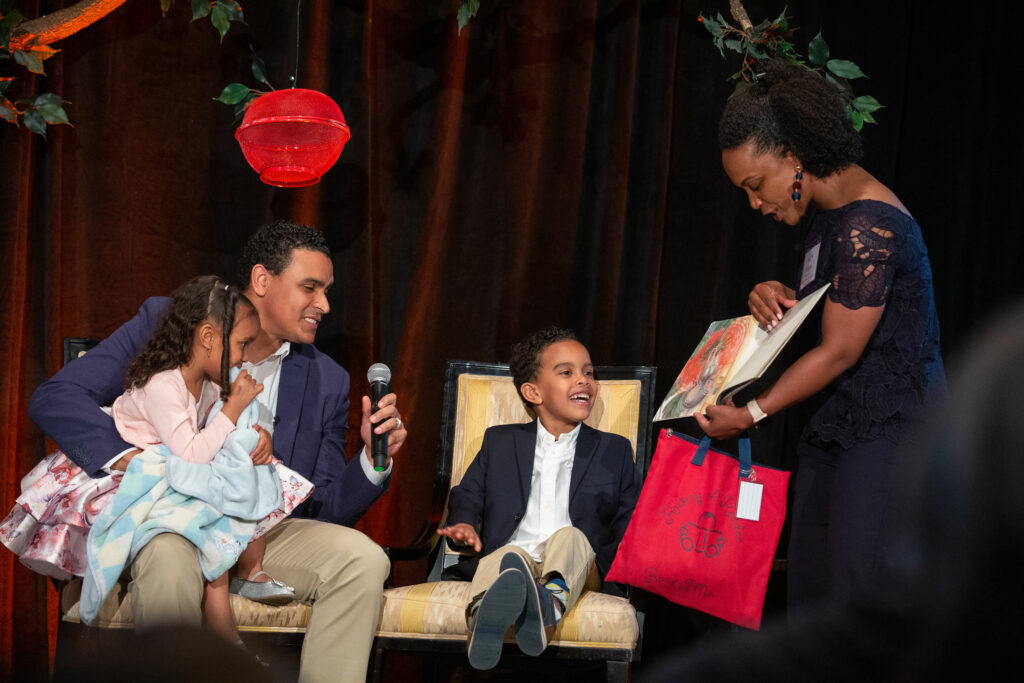 "When I first started working with Maria I immediately noticed her commitment to my students. Maria's energy, flexibility, expertise, and knowledge enhance my school's climate and her support allows for successful implementation of the program. Her attention to detail and work ethic, her understanding of school culture, educational practices and information literacy have helped me to embed the love of reading within my entire school community. She has always been someone I know truly understands what it takes to work in a school. She does her job with a smile and has always made me feel supported. Maria is always someone I look forward to connecting with, and I am grateful to have her as a partner. Maria, you're incredible!

Morgan Keohane Teacher/Librarian, Shaw Elementary School
As a CFCE Coordinator I had the pleasure of working with Maria Mombeleur in her role in the Brockton community. Her expertise and clear passion got me hooked on RARMA. My role was working with families and providing support … The resources, materials, and support Maria provided enhanced the CFCE project and the greater community significantly.

Joni Block, Brockton CFCE Coordinated
With a quick wit and a big heart, Maria continues to be a force for good in her Brockton community and beyond.

We will close things out with some thoughts from the woman of the hour. Here is Maria, in her own words:
For the past 10 years, I have worked incredibly hard to bring books and early literacy resources to families across the state.

Many of our families, similar to my childhood experiences, never owned any books. RAR-MA provides both our partners and families with the opportunity to access essential resources critical to early literacy and lifelong success through book sharing.

Families tell me how they are also learning new things every time they share a book with their children from their red bag.

I am committed to this work because I see the lasting impact it has on families every day! I am proud to be a part of RAR-MA and I am grateful to my team for all their support and passion. Joining RAR-MA was one of the best professional and personal decisions I have made.

Maria Mombeleur, Absolute Rockstar
Maria, we're lucky to have you on the team!