Christine Ward, Raising A Reader MA's (RAR-MA) Executive Director, likes to say that we are a "small but mighty team." It's true!
With a team of just twelve staff members, RAR-MA works with partner programs throughout Massachusetts to connect parents, caregivers, and children with the resources they need to eliminate the literacy opportunity gap in their families. But there's a group of volunteers who play a pivotal role in building community awareness and participation in the RAR-MA program: Community Ambassadors.
Those who become Community Ambassadors at RAR-MA enter their volunteer roles with a unique perspective…as alum! At one point or another, they've gone through the RAR-MA program with their children. They not only understand the work that's involved, but they can also empathize with the situations that many families face when they find our program and partners.
Community Ambassadors work within the communities they live in, which means that they will many times be the person who connects prospective participants with the RAR-MA program. They offer a personal connection within the community that would take months, or even years, to develop. Couple those connections with the ones offered by our partners and you can see why the RAR-MA model has been so successful over the past 14 years. We are grateful to Boston Children's Hospital for recognizing and supporting the expansion of our Community Ambassadors with a recent multi-year grant.
Today, Community Ambassadors advocate for RAR-MA throughout Massachusetts. We wanted to take some time to introduce you to Nadia, Claudia, and Liliana.
These three Ambassadors took some time to share the paths that they each took to become a part of RAR-MA. Each story is different. But they all show the love and care that they had for their children, as well as their drive and desire to give them a solid foundation for future success in school and life.
Nadia and Claudia came from backgrounds where reading played a big role in their childhoods:
"My father was a philosophy professor. He had a library in the house with over 5000 books. He asked me to read a book and summarize it for him," said Nadia. Though she doesn't have a lot of reading memories from her early childhood, Claudia said, "When I was in first grade I was outstanding in reading [at school]. When I was in middle school I started to read [more books]."
On the other hand, Liliana's comment to the question highlighted the stark reality of how different experiences can be when it comes to childhood reading. She said very plainly, "I never grabbed a book until I was in high school."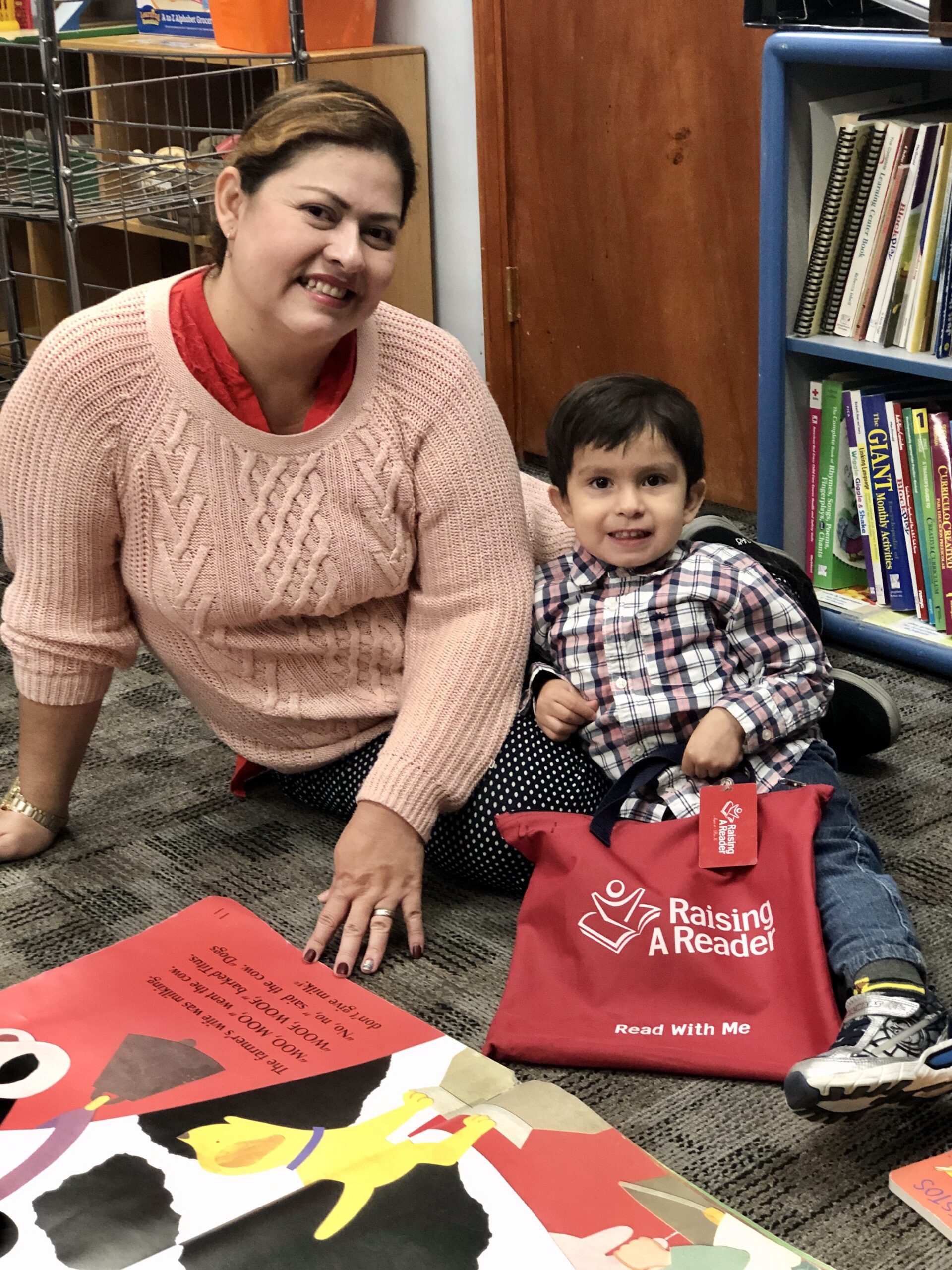 Though they came from different early experiences with books, they all have something in common: the change that RAR-MA made in their lives and the lives of their children. Each of them also noted that after their time in the RAR-MA program, a reading routine became the norm within their homes. Either together or separately, reading is now something that plays a role in their daily lives.
It's a difference that was so palpable to them that they decided to help other families find that same life-changing opportunity that they had as part of the RAR-MA program. That's why they became Community Ambassadors.
Coming in as former participants in the program gives these three Ambassadors, and others like them, the ability to understand the challenges that many of our parents and caregivers deal with each day. When asking them about those challenge, particularly when it comes to reading and access to books, they had these thoughts to share:
"Literacy, maybe people were not used to reading, so they do not know the importance of it, it may be cultural," said Nadia. "In my culture, most of the families tell stories by speaking but not reading. My mom tells stories from her mind but not reading."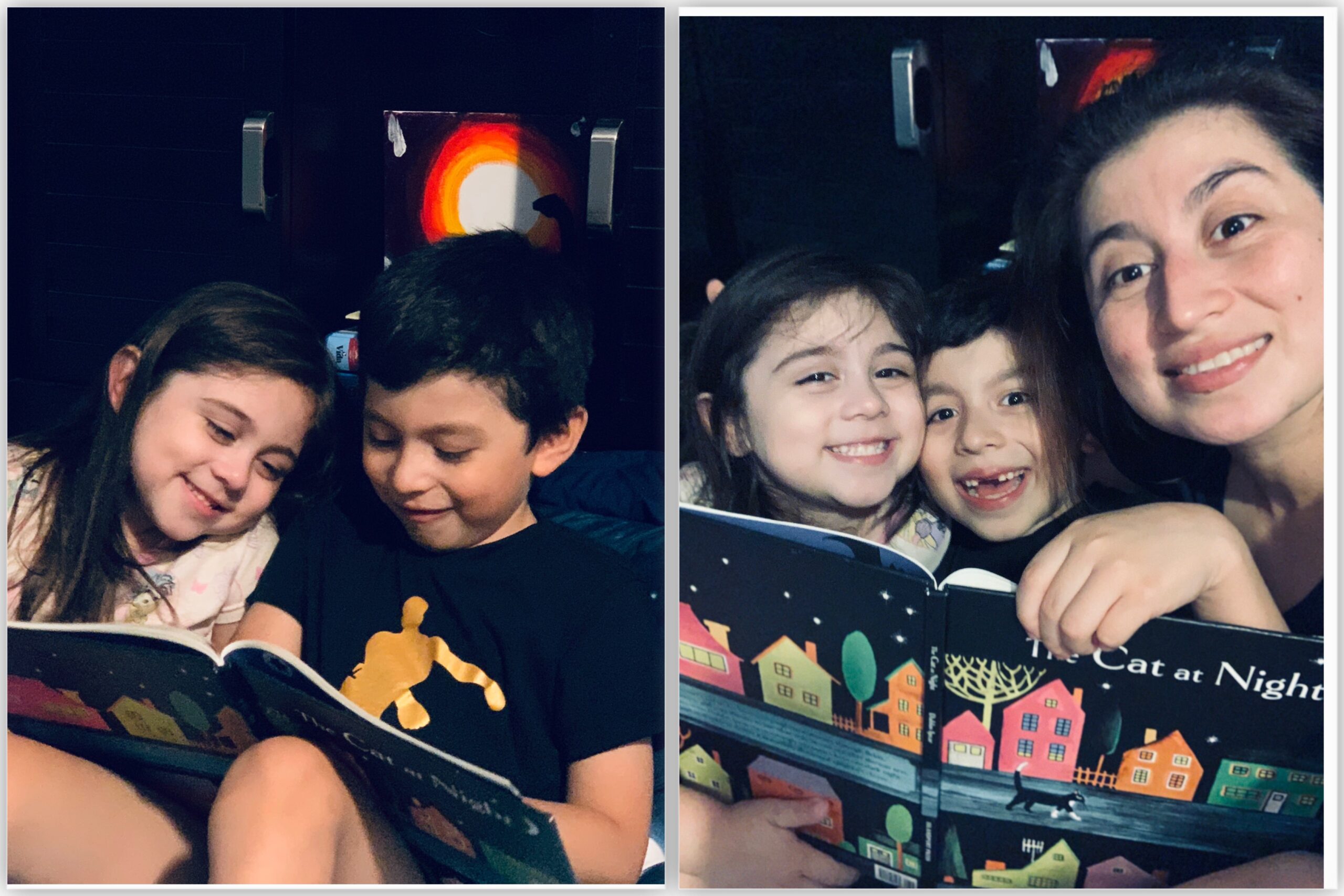 For Claudia, there was one big challenge: "Time." She shared that because parents sometimes need to work various shifts, it can be difficult to keep up with a routine. Similarly, Liliana mentioned that it can sometimes just be "a challenge to convince parents to attend [workshops]."
Even faced with the variety of challenges present within their communities, they each saw the value in their experiences with RAR-MA. Additionally, they wanted other families to experience the same life-changing difference that literacy made in their own homes.
When asked about why they made that decision to become Community Ambassadors, they each expressed different motivations. "I like the idea," said Nadia. "Also, my hobbies are reading so it is part of my daily routine and my beliefs." For Claudia, it was "to be able to share with other parents the experience of being able to help our children through reading." Lilian said, "It seems very important and interesting. I like to learn and I would like to encourage other Latin American mothers to make the difference."
All three see this as a larger effort that extends beyond their own communities to open doors to literacy among children and families from all cultures and backgrounds. They've taken their own experiences and have woven them into a mission, and they're not alone.
RAR-MA continues to welcome new Community Ambassadors into our program. Their backgrounds are diverse, and they can be found throughout Massachusetts. Within their wider communities, they are taking on the increasingly important role of championing our philosophy at the grassroots level among parents and caregivers. Many times, they are the drivers for these families to begin participating in RAR-MA's program. Without their efforts, some of these families may have never taken that first important step.
We asked them why others should think about becoming Community Ambassadors.
"For their own good, their kids and their families, it's a win-win thing," said Nadia. "Everybody is winning, it's also great to learn new things in life."
"Because they can help other parents and they do not only listen but put it in practice," said Claudia. "You live what you teach. If you have access to knowledge you have to share it with others."
"I believe there's a lot to learn about our children, and also [there's a lot to learn] to help them," said Liliana. "We [parents] can make the difference"
Making a tangible difference in your community doesn't have to be complicated. All that it takes is a single step. It all starts with the simple act of reading.
For more information about our Community Ambassador program, please email us at [email protected].