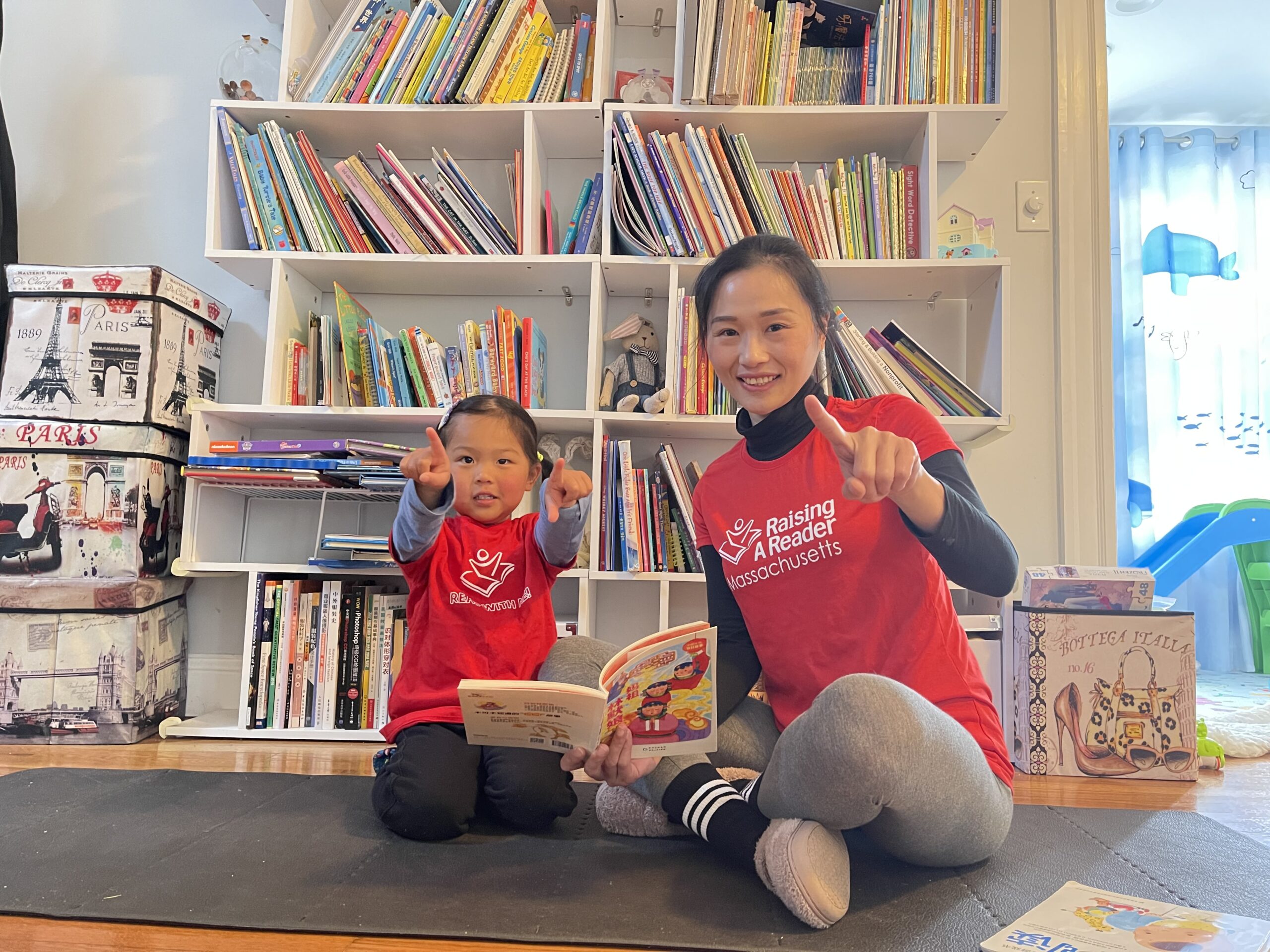 RAR-MA: First off, introduce yourself!
SC: My name is Shirley. I am from China, and I have been living in the US for six years. We have a lovely daughter Vivian who loves reading very much.
RAR-MA: Why did you become a Community Ambassador?
SC: I am a stay-at-home mom. When my daughter started preschool, I decided that I needed a change in my life and wanted to be a role model for my daughter. I should go out of the house to do something. My daughter loves stories very much, and I enjoy reading to her, which makes me think maybe I can read to more kids.
RAR-MA: Did you know about Raising A Reader or Dialogic Reading before you got involved?
SC: So, I started as a volunteer Mandarin Storytime teller with a local community group, where I got in touch with the Raising A Reader [MA] and learned about the dialogic reading, which is exactly how I want to read to my daughter. So I joined the community and decided to become a Community Ambassador. Now that I can read to even more kids!
RAR-MA: Could you tell us about your experience as a volunteer with RAR-MA?
SC: This is a very friendly and inclusive community where I feel belonged. Even though I only started reading [books dialogically] not too long ago and English is my second language, the Raising A Reader [MA] community offered so much help and support that makes me feel supported, confident, and trusted. Raising A Reader [MA] offers lots of very valuable training to volunteers, which is very useful to me as an educator and a parent. My whole family appreciates the opportunities RAR-[MA] gives to me.
"Mom, I am proud of you." My daughter said to me when I told her that I had become a community ambassador and will be reading more stories.  I knew I had made a good decision.
RAR-MA: Thank you Shirley, we're so lucky to have you!
---