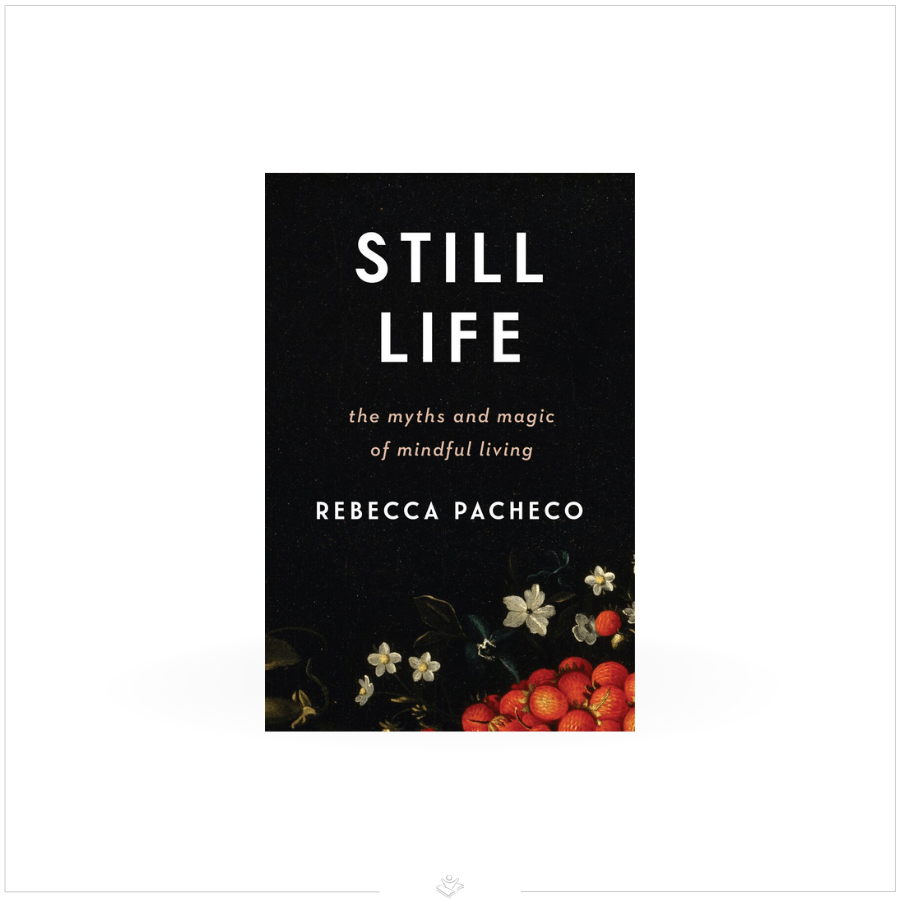 Rebecca is a writer, teacher, and creative director with 20 years of experience telling stories, moving people (literally and figuratively), and collaborating with individuals and brands to create one-of-a-kind mind-body content and experiences.
Her best-selling book Do Your Om Thing was published in 2015 by HarperCollins. It was named one of "the top ten yoga and meditation books every yogi needs" by Yoga Journal and is used in teacher training programs around the world. Of the beloved resource that demystifies yoga philosophy, pioneer of the mindfulness movement Jon Kabat-Zinn said, "Rebecca Pacheco is a refreshing voice on the yoga scene, reminding us of what balance, flexibility, strength, humor, and yes, integrity and wisdom are all about." HarperCollins published her second book of nonfiction, Still Life, on August 3, 2021. A personal essayist, Rebecca regularly contributes to the Boston Globe on a range of mind-body topics. Previously, she founded and wrote the award-winning blog, Om Gal (2008-2015), which was an early and beloved yoga and wellness website and the catalyst for Do Your Om Thing. A literary agent who followed the blog reached out. "I think you have a book in you," she said. To which Rebecca responded, "I have forty pages. Please see the attached," and she remembered to attach them.
In her tenure as a marketing executive at Boston magazine, Rebecca worked with local, national, and international brands across multiple industries and platforms to create campaigns and strategies that innovated products, engaged audiences and customers, and created lasting impressions. Rebecca has also worked in education, directing the English curriculum for a nonprofit serving marginalized students in Dorchester, MA and more recently as a writing coach for students embarking on the college essay process.
Rebecca is a graduate of the University of Richmond, where she earned a Bachelor of Arts in English Literature and was president of the English Honor Society. She also concentrated in women's studies (minor) as well as Eastern philosophy, for which she created an independent course in Buddhism in Contemporary Film and Literature under the tutelage of her advisor, Dr. Miranda Shaw. Additionally, she is a graduate of the Loomis Chaffee School in Windsor, CT.
A longtime activist, Rebecca regularly supports organizations that focus on equality, educational equity, gun reform, reproductive justice, and protecting the environment.
She is a native of Cape Cod, MA and resident of Boston, where she lives with her husband Dan Fitzgerald and their daughter, Edith.
You can learn more about Rebecca at her website.