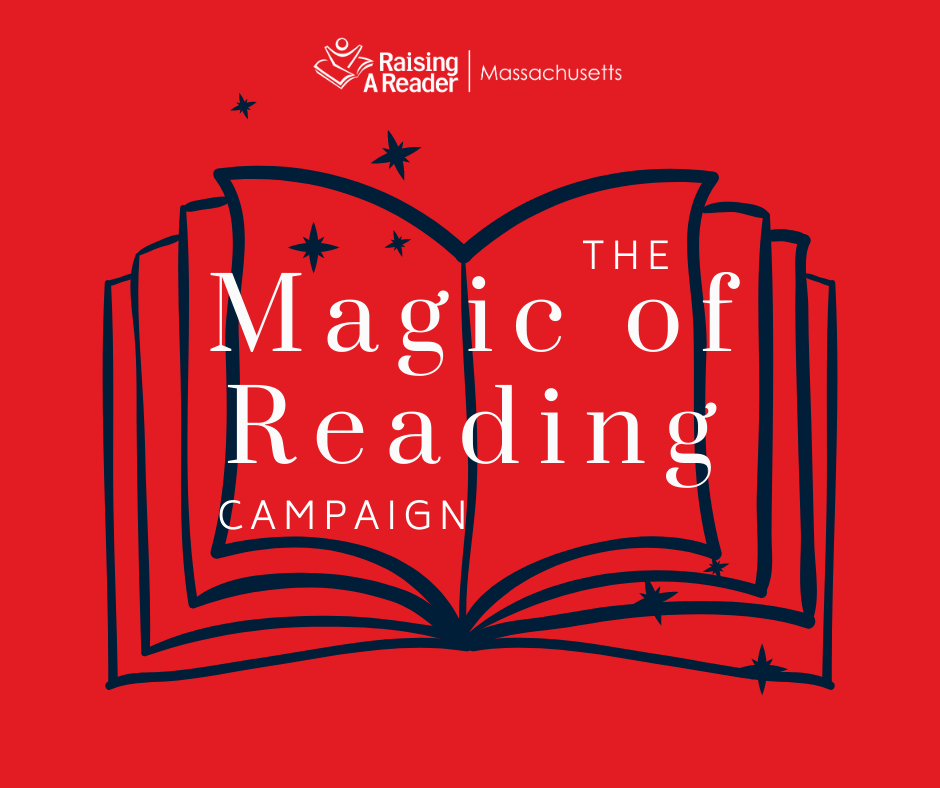 If we raise $20,000 by the end of 2019, The Darwin Project and the Nan Haar Legacy Foundation have generously agreed to contribute another $10,000! Help us spread the word or make a contribution.
Campaign launches the week of November 11, 2019.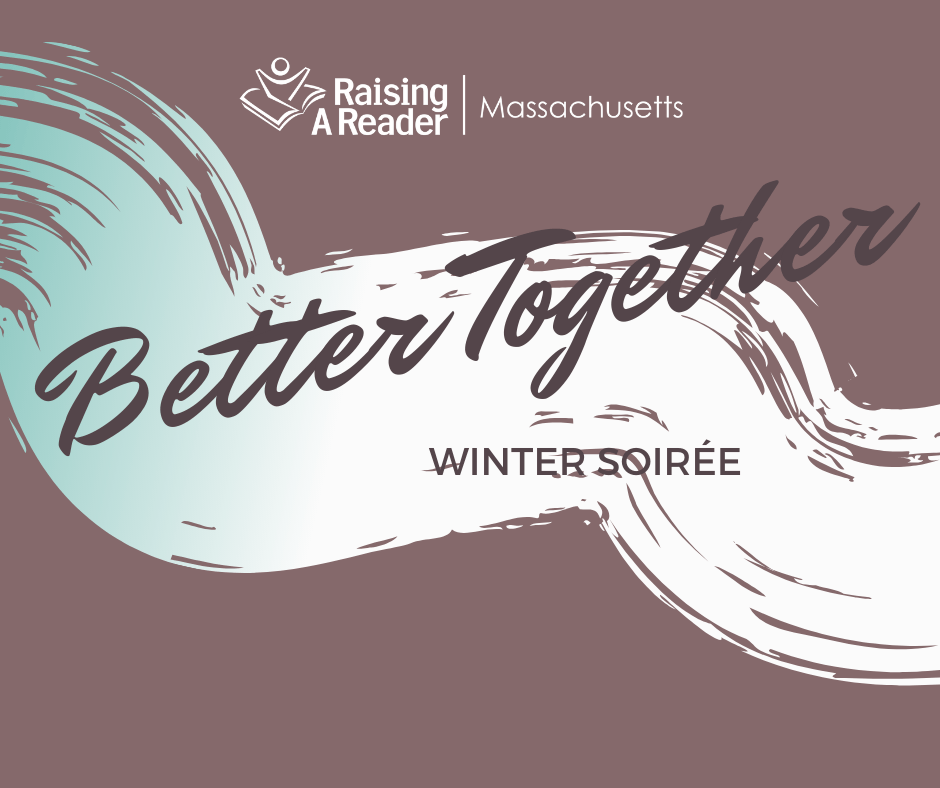 We are hosting a winter soirée to raise funds for our mission and to honor Boston Children's Hospital Office of Community Health Team for its partnership that has been transformative to our Boston program. This is a sponsorship only event.
February 25, 2020  |  6 - 8 pm, VIP 5:30 pm
City Winery, Boston MA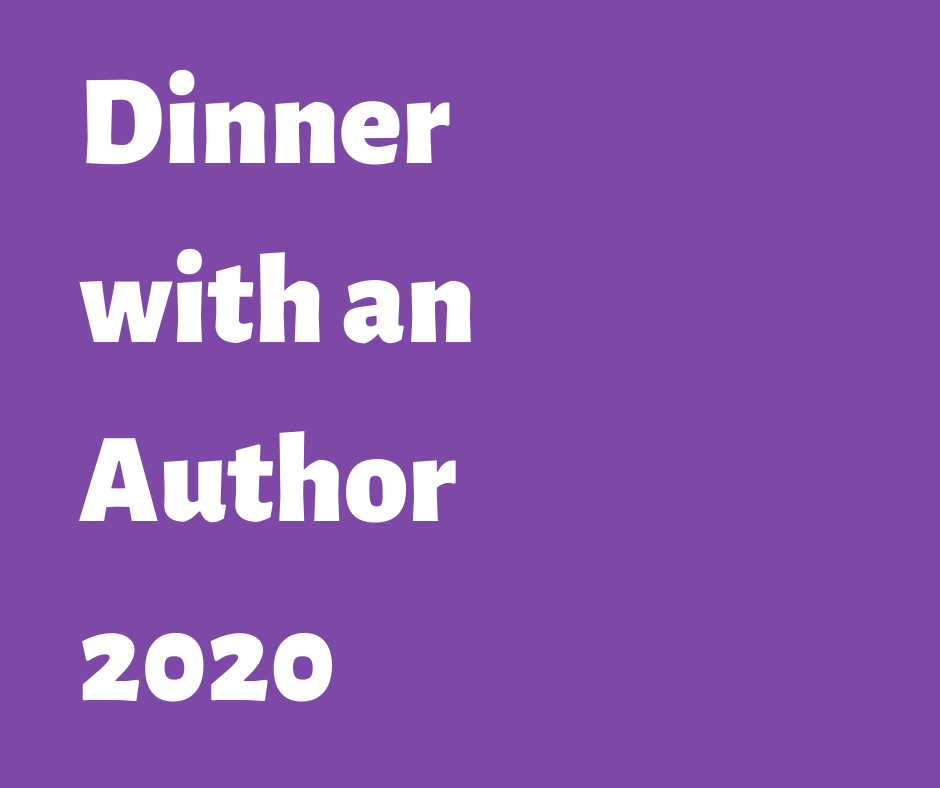 Save the date for our signature fundraising gala featuring a list of 30 prominent authors, live auction, and dinner and cocktails!
May 14, 2020
Mandarin Oriental, Boston MA
Interested in sponsoring the event? Email bridget@raisingareaderma.org.
Emerging Leaders Board
Raising A Reader MA's Emerging Leaders Board was conceived and established by the Board of Directors as an associate board of young professionals with its own management structure in order to raise awareness of and funds for Raising A Reader MA to young professionals.
The Emerging Leaders Board is a membership based group, whose participants regularly contribute to the progression of the organization's core mission and develop into potential future leaders, specifically as potential Raising A Reader MA board members.
EL members apply to participate in the group and have a fundraising goal for the year. Applications are reviewed and accepted by the Emerging Leaders Committee.
Executive Committee:
Co-Chair – Emily Leinbach, The Bowdoin Group
Co-Chair – Chapman Leedy, Federal Reserve Boston
Members:
Chair Emeritus – Josh Schaer, Freshii Boston
Lauren Atsalis, Bass Doherty
Manusha Chereddy, Harbourvest
Sarah Curry, Jones Lange Lasalle Boston
Jack Gilbert, Cambridge Associates
Parker Greiwe, Boston Children's Hospital
Bill Hall, Gordon's Wine & Liquor
Serene Liu, IBM Labs
Kevin O'Hanlon, Marcus & Millichap
Brendan Rice, Magellan Jets
Clune Walsh, Boston Consulting Group
Ian White, Workbar
Tesla Quinn, Bain & Company
Emerging Leaders Fundraising Events:
March 14, 2019 - Sip & Spin
April 11, 2019 - Game of Thrones Trivia
August 7, 2019 - Summer Party
September 21, 2019 - Rodman Ride
Full-time, Boston, MA
Director of Programs
The Raising A Reader MA (RAR-MA) Director of Programs is a key member of the executive team, with direct responsibility for leading and managing the program team to reach its goals by 1) designing a program model responsive to research and experience; 2) overseeing the planning, implementation, and evaluation of the RAR-MA program in Massachusetts, including supervising and supporting program staff across MA; and 3) initiating and conducting outreach and collaboration meetings with communities, strategic partners, and other stakeholders across the state.
This is a full time executive level position reporting to the Executive Director and collaborating closely with other members of the executive team. It is based in our headquarters in Boston.
Qualifications:
Passionate belief in RAR-MA's mission and values, plus a deep commitment to creating high-impact opportunities for children and families
10+ years of work experience in program management and implementation, including demonstrated experience in early childhood education or literacy
Understanding of current early childhood landscape in MA, and background in early childhood development theory and best practice
Bachelor's Degree in education or related field, or equivalent, required; Masters preferred
Strong, demonstrated communication skills – including written, oral, and listening skills
Demonstrated success in coaching teams to meet goals, and fostering strong team culture and employee satisfaction; and ability to work independently and as a member of a team
Ability to take initiative with enthusiasm, plus exceptional work ethic and follow through
Ability to deal with uncertainty and handle multiple tasks simultaneously
Budgeting and reporting experience required
Strong analytical skills, including research design, analysis, and excellent attention to detail
Experience in an entrepreneurial environment
Knowledge of current business communications standards and practices (including style/format of letters, memoranda, minutes, and reports)
Proficiency in QuickBooks and Microsoft Office Suite required, advanced Excel preferred; some experience in Salesforce preferred; high comfort level in learning new technology
Read the full job description here.
To apply, please send resume and detailed cover letter to careers@raisingareaderma.org. Please state where you learned of this position.
Part-time or full-time, Chelsea or Lawrence, MA
Program Coordinator
Raising A Reader MA currently has an opening for a part time (20 hrs/week) Program Coordinator, to be based in our Chelsea office, with frequent travel to program partner sites across Greater Boston (Chelsea, Revere, Malden, Everett, Lynn). They will work at the direction of a region-based Senior Program Manager.
Qualifications:
Entrepreneurial and charismatic with motivation and ability to establish Raising A Reader MA as an effective partner in the community
Deep commitment to creating high-impact opportunities for children and families
Familiarity with community preferred
Bilingual in English and Spanish required
Training and marketing abilities, leadership skills, and public speaking experience
Creative thinking, specifically related to project implementation
Ability to work independently
Familiarity and comfort with technology applications; experience with Salesforce or similar data management system preferred
Strong administrative capabilities, organizational skills and ability to multitask
Exceptional ability to work effectively with people representing diverse cultures
Car and valid driver's license
Bachelor's degree (or equivalent professional/life experience) in Education, Human Services, or other related field
1+ years of experience in early childhood development, education or social services
Read the full job description here.
To apply, please send resume and detailed cover letter to careers@raisingareaderma.org. Please indicate preference for schedule and location, as well as where you learned about this opportunity.
Part-time, Chelsea, MA
Parent Liaison
The Parent Liaison will be based in the Chelsea office, with frequent travel to partner sites across Greater Boston. The Parent Liaison will be a member of the Program Team and will work at the direction of the Associate Program Director and Greater Boston Program Manager. This position is currently a temporary position, from January to March 2020, at 20 hours/week with the potential to extend into a permanent role.
Qualifications:
Passionate about the importance of book sharing and enthusiastic about spreading that energy
Certified, or able to achieve certification quickly, in Dialogic Reading (offered as part of new staff orientation if needed)
Experience with group facilitation and public speaking
Experience working with families and caretakers
Familiarity with the Greater Boston community
Outgoing personality and excellent communication skills
General office, scheduling and telephone skills
Demonstrated ability to work autonomously and effectively without close supervision
Willingness to function effectively as a member of a team, and to participate in activities that will contribute to the organization's overall success
Strong understanding and practice of cultural humility and respect for others
Comfortable with technology including Microsoft Office software, Google tools, e-mail, web
Experience with data management systems such as Salesforce preferred
Reliable transportation required for travel throughout Boston (i.e. car and valid driver's license; comfort and timeliness on public transportation, etc.)
Bilingual in English and Spanish preferred, not required.
Read the full job description here.
To apply: Please send a resume and cover letter describing your interest in and qualifications for the position to careers@raisingareaderma.org. Please state your preference for your schedule, as well as where you learned of this opportunity.
HOST A
BOOK DRIVE
Businesses, schools and community groups often host new and used book drives to support Raising A Reader MA.
IN-OFFICE
DATA ENTRY
Assist in tasks such as entering family pre- and post- Red Bag implementation surveys, entering information forms, and entering partner surveys. Other administrative volunteer opportunities available, as well.
DOUBLE
YOUR IMPACT
Did you know most companies will match their employees' contributions to our organization? After you make your donation, ask your employer about its matching gifts program. If your company is eligible, request a matching gift form from your employer, and send it completed and signed with your gift, or the process may be electronic. We will do the rest. The impact of your gift to this organization may be doubled or possibly tripled!
SUPPORT WORKSHOPS
THROUGH OUR AMAZON WISHLIST
Give the gift of literacy when you provide us with workshop supplies such as gift cards, flip chart paper, and books!
LEAVE YOUR
LITERACY LEGACY
Gifts by will are a meaningful way to leave unrestricted funding to Raising A Reader MA and to help create the next generation of readers and leaders. Please consult your attorney and consider gifting us a specific dollar amount, a percentage of your residual estate or a specific asset. We hope you will also consider informing us of this decision so we can properly thank you. Email maryann@raisingareaderma.org if you choose to do so.
AT HOME
REMOTE OPPORTUNITIES
Assist in tasks such as translating documents (Arabic, Somali, Haitian Creole, Cape Verdean Creole, Spanish, and more needed), contributing to our monthly newsletter, researching new funder prospects, and graphic design.
Interested in these and other opportunities?
Sign up for weekly volunteer updates from RAR MA in your inbox!