On July 13th, RAR-MA sponsored the reading station at Free Fun Friday on the Charles River. The event, hosted by the Charles River Watershed Association, featured a variety of fun and educational activities, including boating, fishing, nature walks, and, of course, story times! Children and parents alike gathered throughout the course of the day at the top of the Raising A Reader reading hill to engage in readings of various classic stories. From imitating different animals while listening to From Head to Toe, by: Eric Carle, to screaming "Chicka Chicka Boom Boom!" along with the story by Bill Martin Jr. and John Archambault, families enthusiastically participated in our story times and were able to experience dialogic reading firsthand.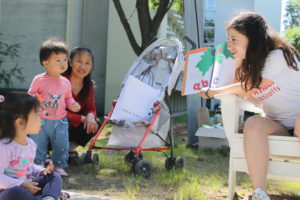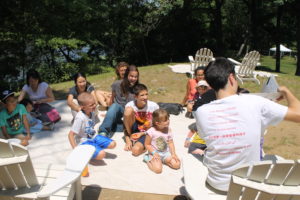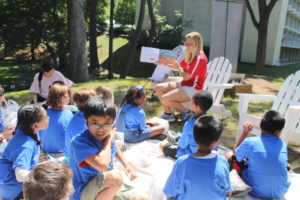 In addition to hosting interactive readings throughout the course of the day, Raising A Reader encouraged independent family reading and distributed a total of nearly 300 books to children and families at the event! We are so grateful to have gotten to share in such a wonderful day.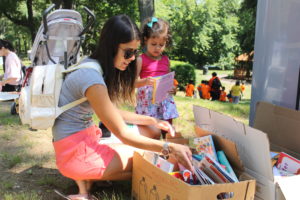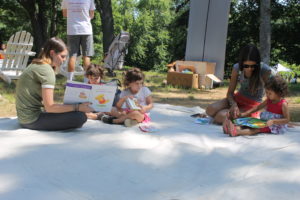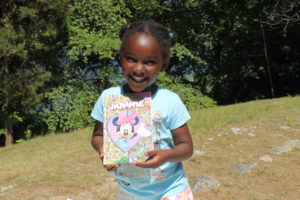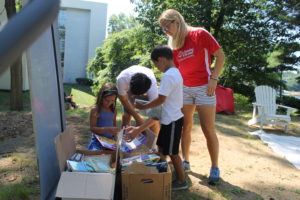 The Highland Street Foundation hosts Free Fun Friday events every week. Check them out here.