We are pleased to announce the addition of our new Community Advisor to the board, Lilliana Tirado Arteaga!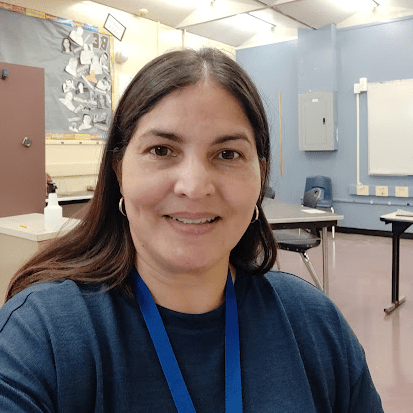 Lilliana is the Boston Community Hub School Coordinator at the Umana Academy Dual Language school in East Boston. Prior to this position she was the Countdown to Kindergarten Parent Child Playgroup Coordinator in East Boston, where she spent thirteen years working with families and young children preparing them for school. Lilliana has also worked as a Surround Care Paraprofessional, Home Reading Coordinator, Parent Liaison, and substitute teacher. She has been a part of the Boston Public Schools in the East Boston community for twenty-three years.
Her experience with the Boston Public Schools is not limited to working with the children, but teachers, parents and the community. Lilliana works actively with liberating educational opportunities that transform the lives and outcomes of our students and communities and city.
She is known for her expertise in supporting the Latino community, while also welcoming and nurturing the other races and cultures represented in our community. She is very active, always reaching out and connecting about services, resources, and opportunities that families can benefit from.
Lilliana's proud of her accomplishments empowering parents in the community, helping take dreams to reality helping parents become licensed teachers, playgroup leaders, licensed child care providers, lunch monitors, school site council and active school council members.
She is a proud member of the East Boston community, where she resides with her husband and children. Her favorite children's book is Love You Forever by Robert Munsch. 
We're lucky to have Lilliana on board!