How can we better connect with families across cultural, language, and other barriers? For us, the answer is easy: Parent Ambassadors.
Since as early as 2011, Raising A Reader MA (RAR-MA) has trained parent volunteers from our program to help share the message of early literacy with their own communities. Today, that effort has resulted in a dedicated cohort of Parent Ambassadors that support us with day-to-day operations, community outreach, and parent workshops.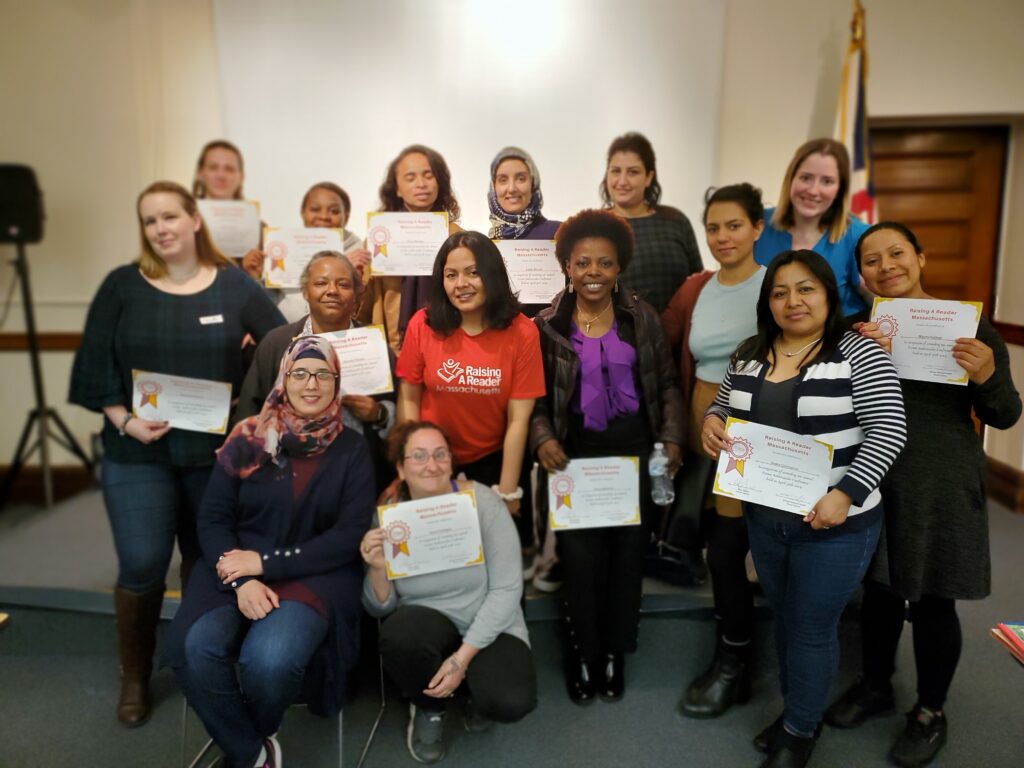 On April 30th, we brought these parents together for a day of networking, training, and appreciation. Our 3rd Annual Parent Ambassador Conference was hosted by two new parent liaisons, Afsar and Somaya, who were hired to expand our Parent Ambassador Program with support from the Boston Children's Hospital Collaboration for Community Health.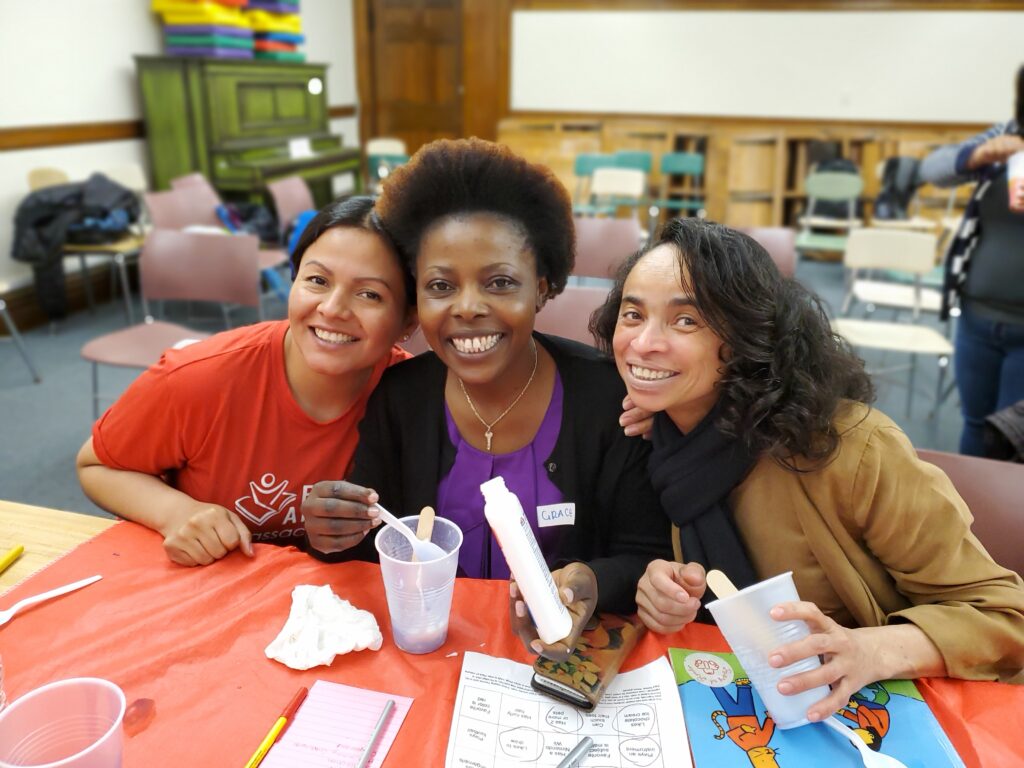 This year's conference focused on incorporating numeracy skills into at-home reading in an interactive way, including targeted reading strategies and extension activities to share at workshops. It was also a moment to reflect on what it means to be a Parent Ambassador.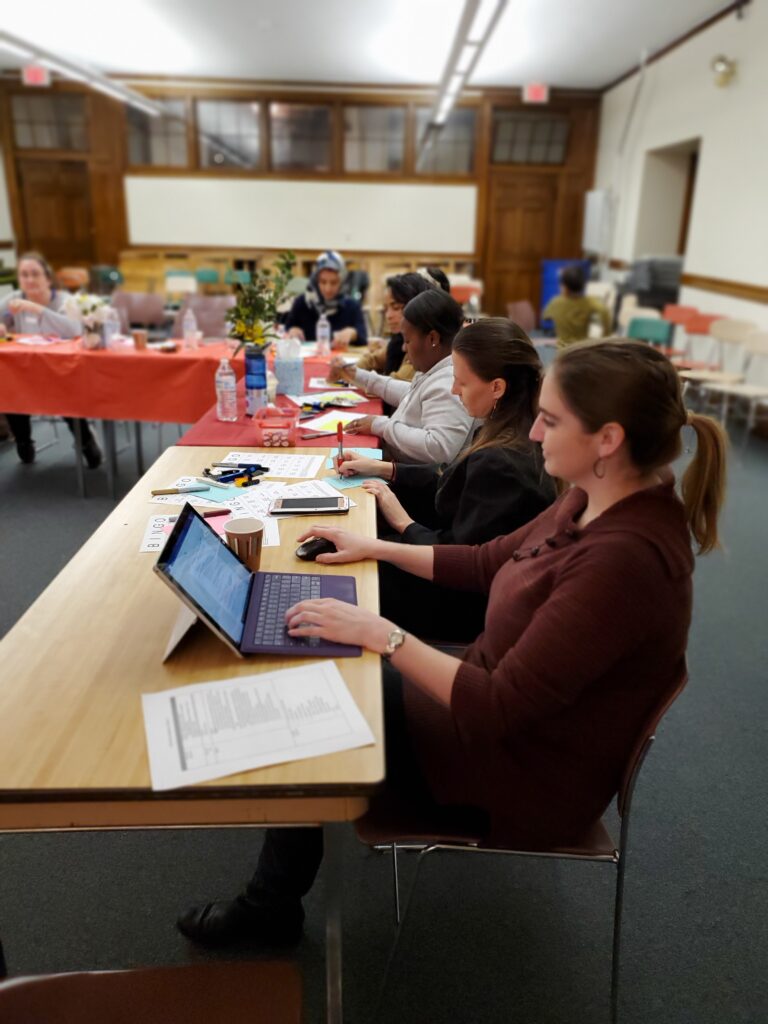 Many decided to volunteer with us because of the personal connection they felt to our work. One mother mentioned that being a Parent Ambassador is an opportunity for her "to help improve the educational environment, … be a part of a team, and share experiences."
For others, RAR-MA represents an opportunity for professional development, or perhaps more importantly, improved self-confidence. A parent from Lawrence shared that volunteering recently helped her land a job. She was grateful not only for the skills she gained, but also felt that being a Parent Ambassador gave her the confidence she needed to succeed in her current role.
Staff and parents alike left this year's conference with new friends, a renewed sense of purpose, and better prepared to share the importance of reading with families across Massachusetts.