What do a commercial real estate entrepreneur, Catholicism expert and a pitmaster/restaurateur have in common? The understanding of the importance of reading and knowledge in propelling both their careers and personal lives.

Bill Cummings, James Carroll and Andy Husbands are supporting Raising A Reader MA as featured authors at the Dinner with an Author gala on May 14, 2020. In preparation for the event, they shared with us why they read, why they write and why they read with children and grandchildren!

BILL CUMMINGS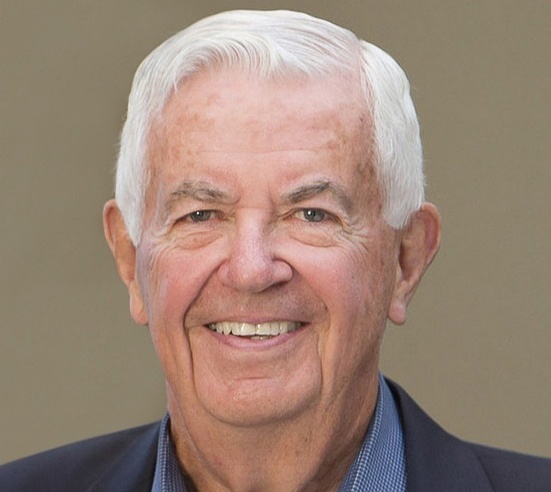 "I am an avid reader, especially of non-fiction. Reading greatly expands my horizons, allowing me to better understand other people and perspectives, which in turns makes me a better person. And that is something to feel very good about."
It is no secret that some of the most successful leaders are also avid readers. This certainly rings true for Bill Cummings. And as Bill states, reading is often instrumental in opening one's mind, often to the success and struggles of others. Bill and his wife, Joyce, founded the Cummings Foundation, which has awarded a quarter-billion dollars in grants to date–including funding for Raising A Reader MA!
"Reading, writing, and communication in general have all been integral to my success as a business leader. Although a business career is not top of mind for most young children, starting the important habit of reading early will allow them to lay a foundation for their future success."
When the time came for Bill to put pen to paper to write his own memoir, he decided to focus on philanthropy. In 2018, he released Starting Small and Making it Big: An Entrepreneur's Journey to Billion-Dollar Philanthropist.
"Mentoring has always been an enjoyable aspect of my job. After passing the torch at Cummings Properties to a very capable leadership team, I had time to mentor on a much larger scale by writing a book that shares the knowledge and insights I have gained through more than a half-century in business and, more recently, through my experiences in philanthropy. It has been particularly gratifying to talk with the thousands of students, businesspeople, and community members who have attended the more than 100 author talks I have delivered over the past couple of years."
JAMES CARROLL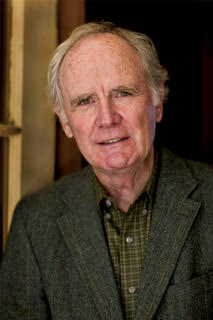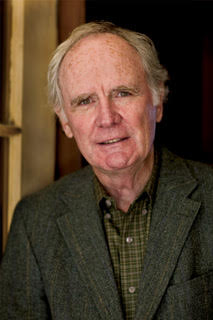 "Reading is a source both of creative solitude and passionate community – a way to be alive to the inner world of consciousness and a way to identify most deeply with the experience of others. That balance – solitude and solidarity – is the key to meaning, compassion, and happiness."
James Carroll has authored twelve novels, most recently The Cloister and most famously Constantine's Sword, and eight works of nonfiction, most recently Christ Actually: The Son of God for the Secular Age. James has served as a chaplain, been a playwright, written a book of poems and historical accounts of war and religion, held numerous fellowships, been a columnist and regularly lectures.
The link between reading and studying what was done before him and the creation of his work now is undeniable.
"My privilege is to write about what matters most to me, always hoping it resonates with others. Though my subjects are challenging (war, bigotry, loss of faith) the act of writing itself opens into resolution and reconciliation."
Unsurprisingly, James and his wife (and fellow author) Alexandra Marshall, cultivated a love of reading with both their children and grandchildren. And no matter how long some books have been around, he still finds they carry the same magic that they did generations prior–Good Night Moon is a family favorite.
"My granddaughters regard reading – the joint experience of being read to – as the settled highlight of their day. What moves me most is to enter with them into the worlds of the very books I discovered long before, when their mother and I shared them."
ANDY HUSBANDS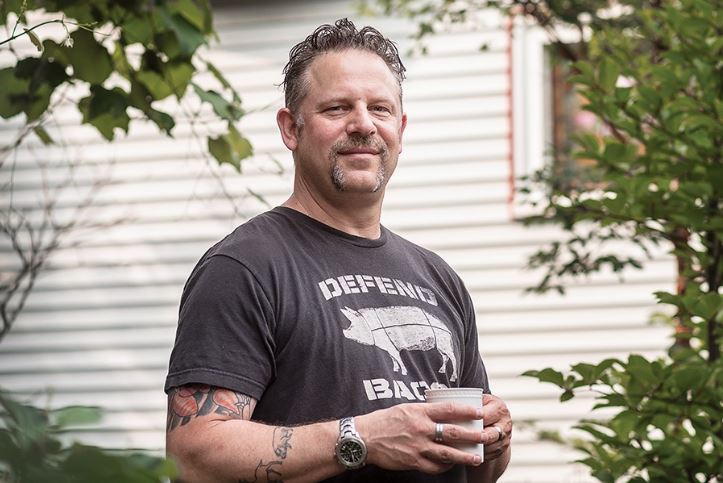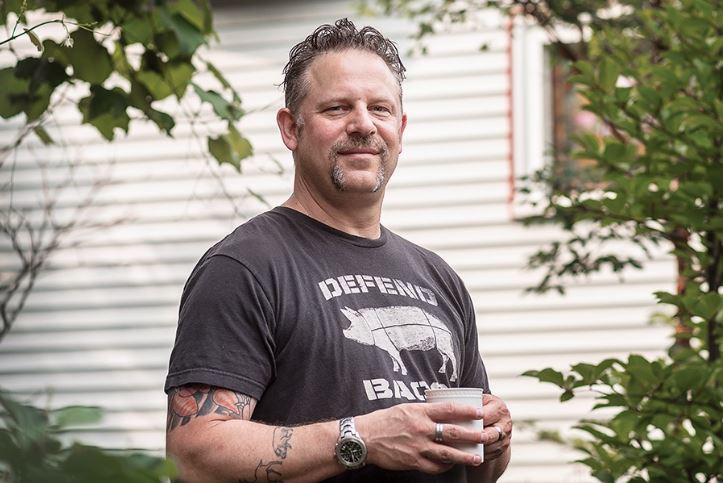 "Reading takes me places that I want to go, be it imaginary lands, perfect recipes, or exciting car chases. It excites my mind and challenges my thoughts."
With a career spanning nearly 30 years in the restaurant industry, Andy Husbands serves as one of Boston's most celebrated culinary leaders and a foremost authority on barbecue and live-fire cooking. Andy has co-authored six coveted cookbooks including his newest, The Smoke Shop's Backyard BBQ: Eat, Drink and Party Like a Pitmaster and co-founded the internationally recognized BBQ team, IQUE BBQ, which became the first New England team to win The Jack Daniel's Invitational World BBQ Championships in 2009.
"I love the process, from the beginning outline (which changes a million times), to the deep digging, to writing about a hard-to-do concept in an easy and understandable way. And ultimately sharing a craft that I love. There is nothing better than seeing people cook great food from recipes I have written."
Innovation in any industry often requires a deep understanding of what other cooks, other countries and other countries have done. Reading has helped create this deeper understanding and writing has helped communicate Andy's expertise to the rest of the world.
But on top of barbecue, reading is an important aspect of his life for another reason…
"Reading to my 2 year old twin girls is perhaps my favorite part of the day. Watching them listen and [now] understand the words and pictures is perhaps one of the greatest joys of life."
If you are interested in meeting Bill, James and Andy, join us at our Dinner with an Author fundraising gala on Thursday, May 14, 2020! For tickets and more information, visit: https://raisingareaderma.ejoinme.org/dwa2020