Our Model

We go beyond book access to deepen impact.
Our program team consists of seven dedicated staff located across the state who each possess a deep understanding of the local community. Each team member works with program partner staff to determine the best way to conduct the book rotation and parent/caregiver workshops.
Access to age-appropriate and culturally relevant books combined with coaching parents/caregivers on how to best engage children in books results in an increase in reading frequency, quality and ultimately, kindergarten readiness.
Our Philosophy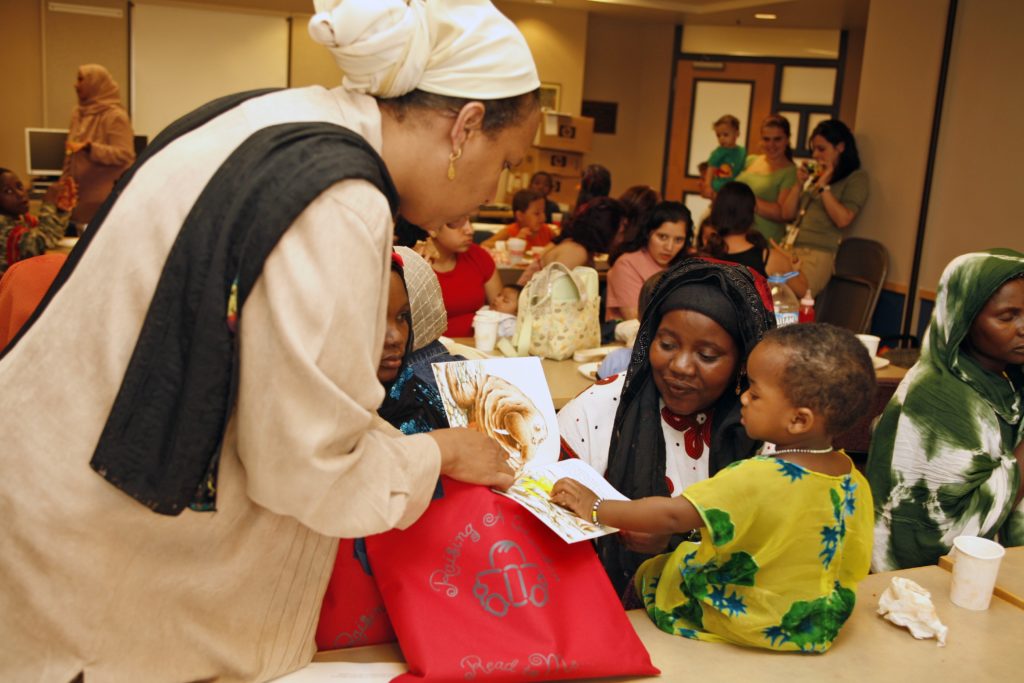 Diversity And Multilingualism
Many of the families we serve are bilingual households.
Many of the families we serve are from a variety of backgrounds and are bi- or multilingual households. We host parent/caregiver workshops in 8 languages and the Red Book Bag books feature a wide range of cultures and over 15 languages. We encourage families to share books in the language that offers the most vocabulary-rich environment.
Context Sensitivity And Inclusion
A tailored approach accompanied by community program partners
We work with community partners in a variety of settings. We tailor our approach to the needs of the families served at each of the program partners, including families with children with or at risk of developmental delays. Further, we serve parents and caregivers of all literacy and education levels. Through context sensitivity, we engage and empower parents/caregivers based on their needs and abilities.
Evidence Based
A model based on over 30 years of research.
The Raising A Reader MA model is based on over 30 years of research showing that being regularly read to by a parent or caregiver is the most significant factor that positively impacts a child's academic success. We strive to become experts in the field and stay informed about the most recent research. All of our parent/caregiver education workshops are based upon decades of scientific discoveries in early brain development. In the workshops, parent/caregivers and partners gain vital information for better child engagement increasing the child's vocabulary and early literacy skills.
Multi-Generational Approach
Help develop early literacy skills that drive academic success.
We believe the best way to tackle the literacy opportunity gap is through a multi-generational approach—this is what sets us apart. Early literacy skills developed with a parent/caregiver are linked to the child's vocabulary growth and academic success, as well as improved adult health.
Parents And Caregivers Are The Experts
Learn to adjust reading routines based on what the child needs.
Parents and caregivers know what their children need more than any other person in the children's lives. Whether the child struggles with learning disabilities or anxiety, we coach parents on how to adjust reading routines based on their instincts for what the child needs.
Asset Based Language
Harnessing possibilities to overcome challenges.
We focus on positive outcomes and personal strengths. Our program partners and parents/caregivers all want to better themselves and their children's academic career. We harness the possibilities to overcome real systemic challenges.
Culture Of Literacy
Making time for book sharing
Book-sharing is not just an activity or a chore to squeeze into a family's busy schedule—book-sharing is a lifestyle we encourage families to develop by incorporating reading with dialogue and prompts as a habit into any and all aspects of home life.
Our Partners
We are a collaborative program.
We partner with trusted community centers, like public preschools or adult learning centers, to provide our Red Book Bag rotation and parent/caregiver workshops where families are already going.
As each program partner is different, we tailor our program to the needs of the participating families, whether that is hosting a workshop in Arabic or washing the Red Book Bags in our own homes.
Some of our wonderful program partners!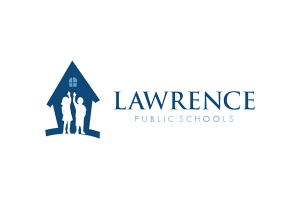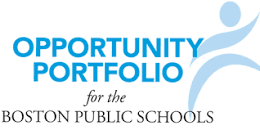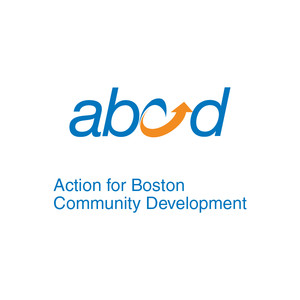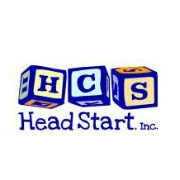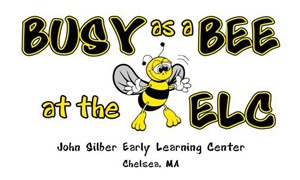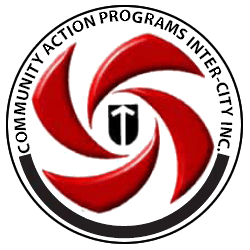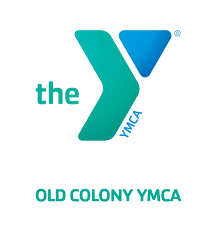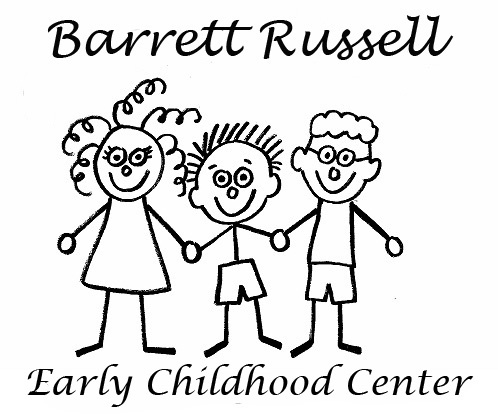 Our Communities
Serving the communities that can benefit most.
We target our services to Gateway cities, which are defined by the state as having unrealized potential, and below median household income and educational attainment levels. These Core Communities receive hands-on attention from our Raising A Reader MA staff. We collaborate with allies throughout the community to build awareness about the importance of early literacy and parents' critical role as their child's first teacher.
Partner programs that are not based in our Core Communities can implement Raising A Reader MA's evidence-based model by becoming a Satellite Partner. Through this delivery model, other programs can provide Raising A Reader MA programming to their children through a tailored train-the-trainer model. This model allows staff to implement our core program either within their own agency or with their own partners.
---
Core
Communities
---
Boston • Brockton • Chelsea • Everett
Holyoke • Lawrence • Lowell • Lynn
Malden • Revere • Springfield
---
Satellite
Communities
---
Somerville • Newton • Plymouth • Oxford
West Springfield • Worcester • Nashua
---
Interested?
Let Us Know!
---
Contact Us with your organization name, location and age of children served.
Our Impact
---
78%
---
Caregivers who were not reading 3 times a week, report reading 3+ times a week.
---
78%
---
Caregivers report using at least 3 new reading strategies with their children.
---
76%
---
Partners report that families improve the way they share books together.
Parent Ambassadors
Hear from those who have experienced our program.
Our Parent Ambassadors are people who have gone through our program and seen the benefits of the parent education with their own children or children they care for.
They now serve as volunteers to teach more parents about the dialogic reading techniques.