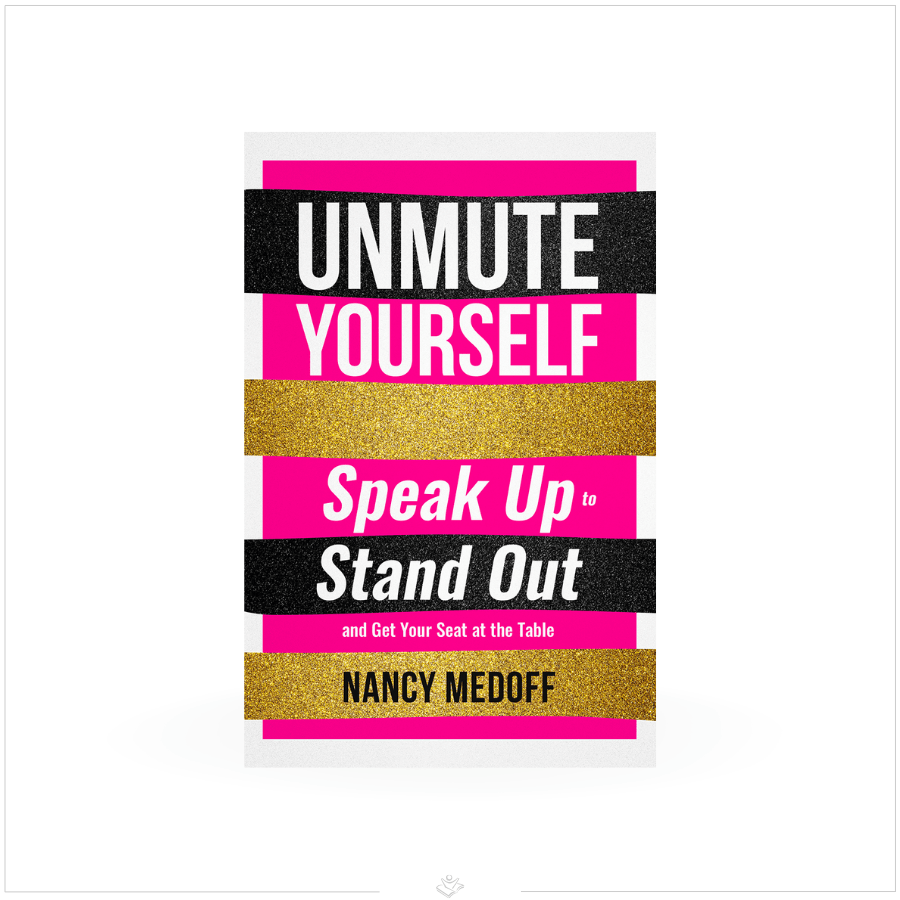 After close to three decades of walking the talk in corporate sales leadership, Nancy Medoff, best-selling author, keynote speaker and executive coach has literally "written the book" on women and confidence. Unmute Yourself and Speak Up to Stand Out is a game changer and a call to action for women (and men) who are ready to get their seat at the table – then build a bigger table.
One of Thrive Global's Power Women and recently featured in her hometown's Boston Magazine as Bay State's Executive Coach, the "Confidence Evangelist" is a straight shooter whether on stage or one on one when working with women to raise their game at every stage of their career. Some find their unicorn job, negotiate a higher salary, or leapfrog up the corporate ladder. Others successfully change careers, dive in to their next chapter or simply level up their own leadership style. From CEO to recent college graduate, the women who work with Nancy all have one thing in common: they have gained the confidence needed to truly thrive.
Nancy is an indoor cycle enthusiast, two-time marathoner, and feet-in-the sand philosopher who won't stop until women everywhere step into their strengths, radiate confidence and walk through the doors being opened like they own them.
When not traveling the globe, you'll find Nancy enjoying the food and beverage scene in her home town of Boston or beachside on Outer Cape Cod, likely diving into the latest summer best seller
Learn more about Unmute Yourself and Nancy's work at her website: https://nancymedoff.com