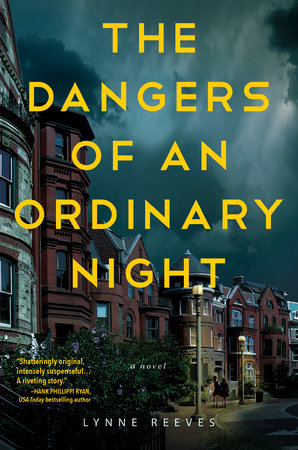 Lynne Reeves Griffin is a nationally recognized family counselor and novelist. Sarah Lyall of the New York Times called Lynne's new novel of domestic suspense, The Dangers of an Ordinary Night "—a sensitive examination of a dysfunctional family and a full-of-secrets community that claims to be seeking the truth."​ ​Lynne is also the author of the acclaimed novels, Girl Sent Away (SixOneSeven Books, 2015), Sea Escape (Simon & Schuster, 2010), and Life Without Summer (St. Martin's Press, 2009). She has written the nonfiction guides Let's Talk About Adolescent Mental Health (SixOneSeven Books, 2015) and Negotiation Generation (Penguin, 2007).
Lynne has taught family studies at the undergraduate and graduate levels, and has acted as the visiting scholar of education at ​Wheelock College Singapore, and consulted with schools throughout the US and in China on preventive mental health​ and trauma-informed education​. She teaches writing at Grub Street Writers, and is a developmental editor for writers of fiction and nonfiction.​ ​
Her short stories, essays, and articles have appeared in Solstice Literary Magazine; Chautauqua Journal; The Drum Literary Magazine; Brain, Child; The Writer; School Library Journal; Parenting; Boston Globe; ​Your Teen Magazine; Boston Herald; Psychology Today; Huffington Post, and more.
For more about her work visit LynneGriffin.com.