Dialogic Reading
Dialogic Reading is one of the few early literacy interventions documented in academic literature as having a positive impact on children's vocabulary and other pre-literacy skills. Developed by Grover Whitehurst, it revolves around two key strategies.
First, asking CROWD questions: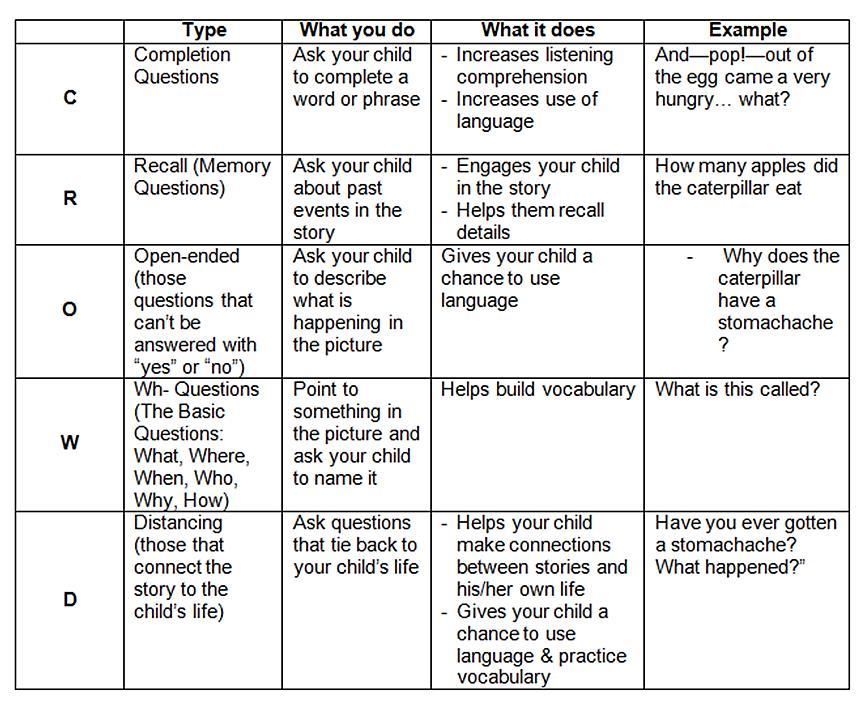 Second, responding to your child's answer using PEER in order to extend the conversation: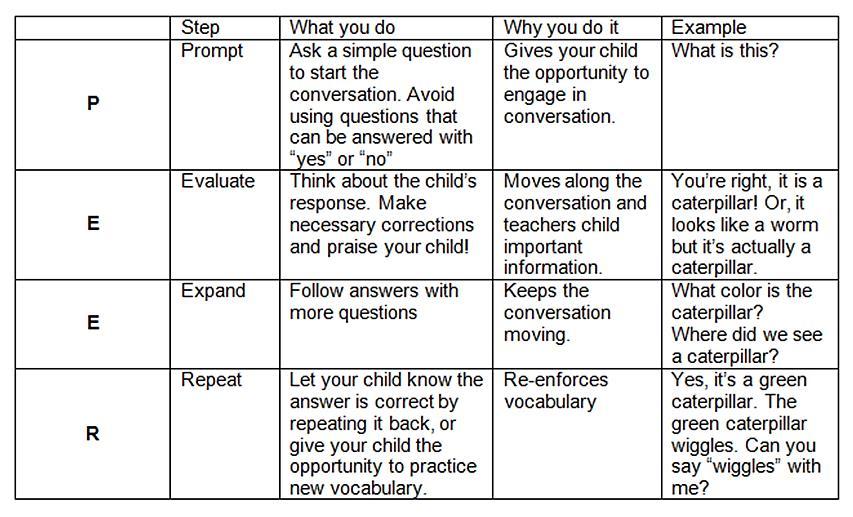 Repeat these strategies throughout the book in order to give your child many of opportunities to talk and practice using new words. The best part of Dialogic Reading? Your conversations don't have to revolve around the words on the page. Make up your own stories using the pictures you see!