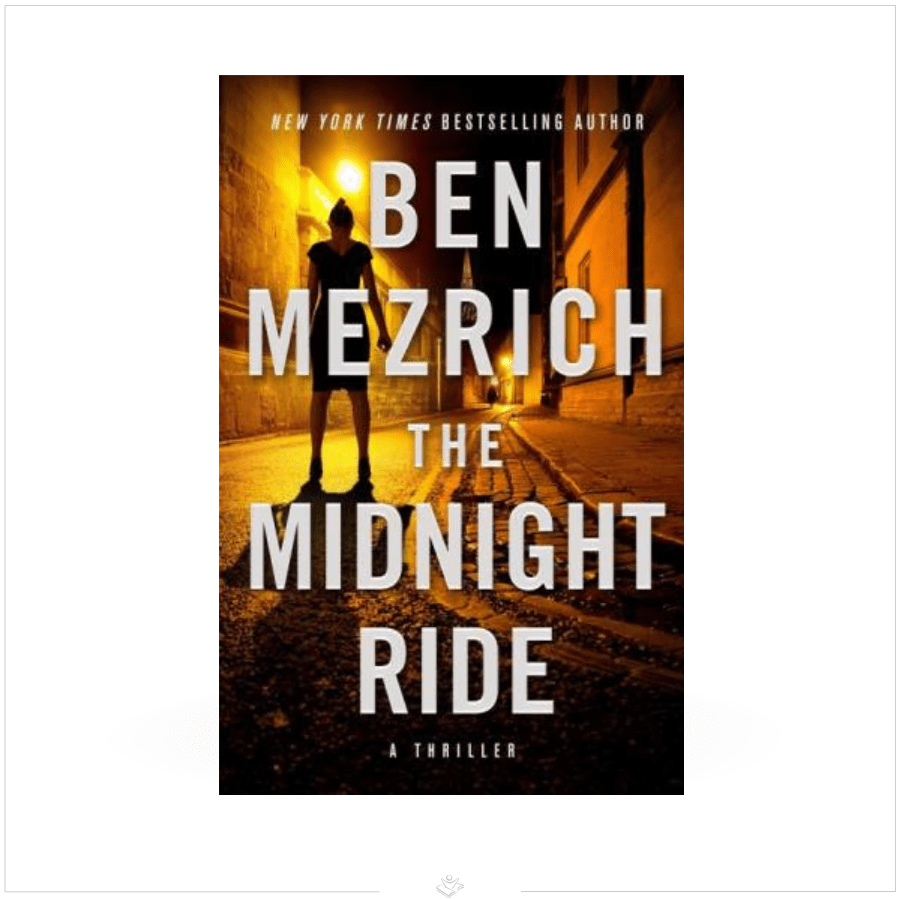 Ben Mezrich
New York Times Bestselling Author, Ben Mezrich cracked the Hollywood Reporter's annual hot list: Hollywood's 25 Most Powerful Authors. Mezrich was chosen among a group of 11 new authors to join this power list of 25 authors that are touted to be "the industry's most sought-after word nerds." Mezrich earns a spot on this list because of stats like his multiple movie deals in production such as the hot project: Woolly, about the resurrection of the woolly mammoth from frozen DNA, Seven Wonders, Once Upon a Time in Russia, and The 37th Parallel: The Secret Truth Behind America's UFO Highway.
Mezrich is most known for creating his own highly addictive genre of nonfiction, chronicling the amazing stories of young geniuses making tons of money on the edge of impossibility, ethics, and morality.
He has authored twenty books, with a combined printing of over 6 million copies, and shares a prestigious Scripter Award for Best Adapted Screenplay with Aaron Sorkin as well. Mezrich is the only non-fiction author to have two number one box office movie adaptations.
---
Tonya Mezrich
Tonya recently launched a half hour TV show called Boston's Red Carpet with Tonya Mezrich featuring philanthropy and fashion as a follow up to her role as resident fashion expert at NBCBoston. She is co-author of the middle grade fiction book: Charlie Numbers and the Man in the Moon, which was chosen as the required summer reading for all 6th graders in Boston Public Schools, and is slated to be developed into a TV series with Ellen Pompeo. She writes a blog about style and fashion under tonyamezrich.com and lives in the Back Bay with Ben and two children.
---
We asked Ben about his love of reading and literacy:
Why are you supporting Raising A Reader MA?
I have always believed in the importance of early reading. Even as an infant we were reading books to our son. I know that not all parents are educated in the significance of reading at home, and I feel lucky to have come from a family in which reading was a given. I am driven to support Raising a Reader Massachusetts because this is my home state and I want to be able to give back to the community in a meaningful way to an organization that supports literacy.
Why are you so passionate about early literacy?
Early literacy leads to academic achievement and eventual triumph in life which is so important for our youth, and creating a community that will succeed and flourish. Our future depends on the accomplishments of our youth and instilling the skills and tools to gain early literacy is such a simple way to improve and achieve these goals.
Where do you get your inspiration for writing? What was your exposure to books as a child?
I love to read and as a young child was required to read 2 books per week before I could watch TV, so naturally I get a lot of my inspiration for writing from reading everything. I have two young children who fill my life with joy and provide endless amounts of inspiration. Lastly, I read The Sun Also Rises over and over when I'm starting to write. It inspires me and has become a writing ritual for me.
4. What is your favorite children's book?
It's hard to say one book, so Ill give a list of a few that have been fun to read with my kids:
Goodnight Moon by Margaret Wise Brown, The Very Hungry Caterpillar, Sylvester and the Magic Pebble, Mouse Soup, Miss Nelson is Missing, The Magic Treehouse series, Harry Potter, Diary of a Wimpy Kid, and The Bad Guys series.