Leadership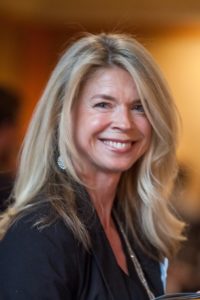 Christine Ward, Executive Director
Email
An avid reader and proponent of early literacy, Christine was appointed Executive Director in October 2017, having originally joined Raising A Reader MA as Operations Manager in January 2010. A few of her favorite children's books include Wild About Books and The Story of Ferdinand. Her passion for reading is supported by her volunteer work, including co-chairing the library committee for several years at a nursery school- increasing funds raised year over year. Other charitable work includes serving as a coach for Babson's Coaching and Leadership for Teamwork Program, on Hill House Council (a community organization), the Nichols House Museum Committee, as a parent-teacher coordinator, and supporting numerous community events and fundraisers. With a background in marketing and working for entrepreneurial companies, she brings for-profit experience and insight to the non-profit world. Most recently, Christine worked as a Vice President for Progress Partners, an investment bank and corporate advisory firm. With an MBA from the F.W. Olin Graduate School of Business at Babson College, and a concentration in marketing, Christine is excited to share her enthusiasm and entrepreneurial ideas with Raising A Reader MA and honored to take on this new leadership role as Executive Director.
Cate Johnston, Director of Programs and Operations
Email
Cate joined the Raising A Reader MA family in 2012. One of her earliest and most treasured memories is reading Frances Hodgson Burnett's A Little Princess with her father at bedtime every night- over and over again for many months! Cate comes to Raising A Reader MA with a passionate desire to erase the achievement gap and bring equal opportunity to every child. She has worked in a variety of child-focused nonprofit settings in the US, Central America and Spain over the past 10+ years, with experience in both direct service and management capacities. Before coming to RAR MA, Cate spent three years working in a home for orphaned and abandoned children in Honduras, where she developed an affinity for working across cultural and social boundaries. Cate holds an MSW from Boston University, with a focus on macro practice social work and a certificate in Human Services Management.
Development Team

Bridget Malicki, Development Manager
Email
Bridget joined Raising A Reader MA in February 2018, eager to help make an impact on the lives of underprivileged children in the surrounding community. Her favorite books to read with her parents were The Little Engine That Could and Oh, The Places You'll Go! Late in 2017, after working at a digital advertising agency and a tech startup, Bridget decided to shift from the for-profit world and apply her talents to the Development team at Raising A Reader MA. She graduated from Williams College in 2015 with a Bachelor of Arts in Economics.
Program Team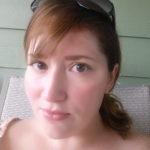 Tasha Espendez, Senior Program Manager
Email | Lawrence Facebook | Lowell Facebook
Tasha Espendez studied Communications and Culture at Clark University and over the last 17 years has cultivated experience in customer service, project management, and community organizing. In addition, she has instructional experience in Adult ESL education and youth empowerment programs. Tasha first learned of Raising A Reader MA from her engagement with the community as a NeighborCircles Lead Facilitator and Board member of Lawrence CommunityWorks. She was immediately attracted by the passion and mission of the organization and decided to join forces in April 2013 with the goal of improving kindergarten readiness for all children in the City of Lawrence. Through her efforts with the Raising A Reader MA initiatives, Tasha was recently awarded by local congress, the 2017 Unsung Heroine of Massachusetts Award. Some of her All-Time favorite books are The Giving Tree by Shel Silverstein and the Little Vampire series, from Angela Sommer-Bodenburg.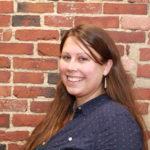 Tara Ruby, Program Manager
Email | Facebook
Sleeping Beauty and Mandy's Umbrella were two of the books that Tara remembers most fondly from her family's bedtime reading ritual.  In the many pages that have passed since, her love of reading has only grown.  Her undergraduate studies at Northeastern University led her to working with community organizations and afterschool programs in the Boston area.  After graduating, she worked for the Boys and Girls Club where her school-based position inspired her to become a teacher.  Tara earned her Master of Arts in Teaching from Notre Dame of Maryland University in 2012 and taught for several years in Baltimore City Public Schools.  She is certified in elementary education, special education, and English for Speakers of Other Languages (ESOL).  Tara is eager to bring her education and community organization skills together to support the wonderful work of Raising A Reader MA in inspiring future generations of bookworms!  Tara's hobbies, other than reading, are travel, speaking and learning other languages, exploring, and spending time in conversation with others.
Maria Mombeleur, Senior Program Manager
Email | Facebook
Maria joined the Raising A Reader MA team in September of 2012. She immigrated to America in 1996 from the Cape Verde Island and immediately fell in love with books, especially Tikki Tikki Tembo by Arlene Mosel. Maria earned her Bachelors of Science in Communications from Regis College in May of 2010. Upon graduation, she worked to decrease underage access to alcohol in Brockton. Most recently, Maria earned her Masters of Science in Organizational and Professional Communications also from Regis College. As a Brockton resident for over 15 years, Maria is delighted to be part of the RAR team and to bring books home to more children in the City of Champions- Brockton.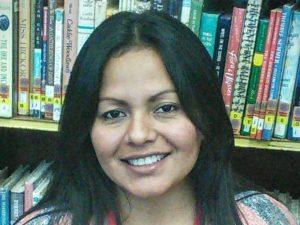 Guadalupe Panameño, Greater Boston Parent Liaison
Email
Guadalupe was introduced to Raising A Reader MA through a playgroup her two children attended. Later, she became a facilitator at that playgroup. In 2013, Guadalupe joined Raising A Reader MA as a parent ambassador. When she was a child, she had no books at home, but her father read the newspaper together with her every night. This experience has motivated her to reach parents and show them the importance of reading. Some of her favorite children's books now include Froggy Gets Dress, Snuggle Puppy of Mine, The Very Hungry Bear and The Red Ripe Strawberry. Her childhood dream was to become a teacher. She is still looking forward to start her education in Early Childhood soon. Being a Parent Ambassador has opened a new path for Guadalupe to help her community. She feels grateful to contribute to such a wonderful organization.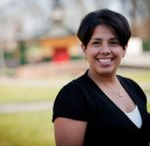 Francia Wisnewski, Senior Program Manager
Email | Facebook
Francia has fond memories of reading The Little Prince as a child and enjoys reading the playful words of Shel Silverstein. She has been a devoted supporter of families and an enthusiastic advocate for young children. With a degree in teaching science from Cali-Colombia, she arrived in the United States to pursue a Master's of Education with a focus in Early Childhood from the University of Massachusetts. "I like to see children growing surrounded by opportunities for discovery and to learn concepts that build life skills. Access to quality, age-appropriate books is key to develop reading competences." Francia worked for a nonprofit in Franklin County for ten years implementing and developing early literacy programs, parental education opportunities and support services for families with young children. Francia participated from two state wide fellowships in which she supported policy recommendations for the implementation of the Quality Rating and Improvement System QRIS and other advocacy initiatives in the state.