November is all about "Thanks" and "Giving"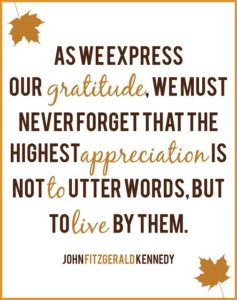 First and foremost, thank you to all of the families who participate in our parent workshops and rotating book program. Your commitment to making reading a priority in your child's life inspires us to continue to grow and expand our programs and the communities we serve.  Through your shared reading experiences, you are giving your children a wonderful gift – a lifelong love of reading.
To our board members, supporters, and volunteers, thank you for giving your time, energy, and financial support. With your help, thousands of children across Massachusetts have participated in our program, giving them the opportunity to thrive and meet their full potential.
And finally, to the Raising A Reader MA staff: your dedication, passion, enthusiasm, creativity and hard work are what make our programs so successful.  You give it your all so we can fulfill our mission helping families of young children develop, practice, and maintain habits of reading together at home. Thank you for your tireless commitment to the work we do.
Wishing you and your loved ones a wonderful Thanksgiving.