31st Annual Rodman Ride for Kids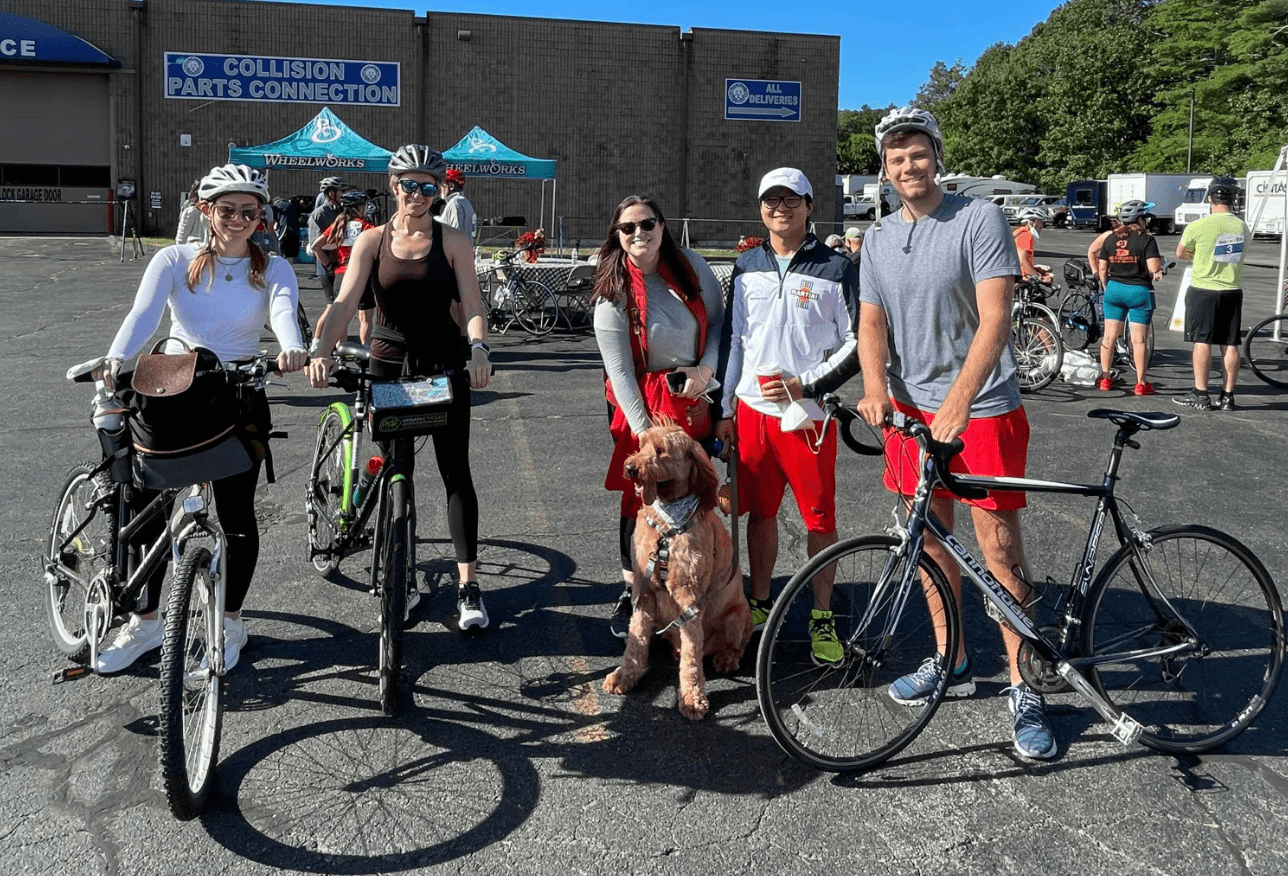 Thank you to all who supported the 31st Annual Rodman Ride for Kids on Saturday, September 25th, 2021. Our team enjoyed being back in person and on the road for what turned out to be a beautiful Ride Day.
A special shout out to Mikaela, Emily, Sarah, Brody, George, and Parker (pictured above) from the Raising A Reader MA's Emerging Leaders Board, and dog Brody for the 25-mile bike ride! Our entire team of 27 riders (in person and virtual) helped make this a success and we are so close to our $20,000 fundraising goal!
---
Rodman Ride Fundraising Continues
Support our Rodman Ride Fundraiser through November 1 by visiting the Event Site