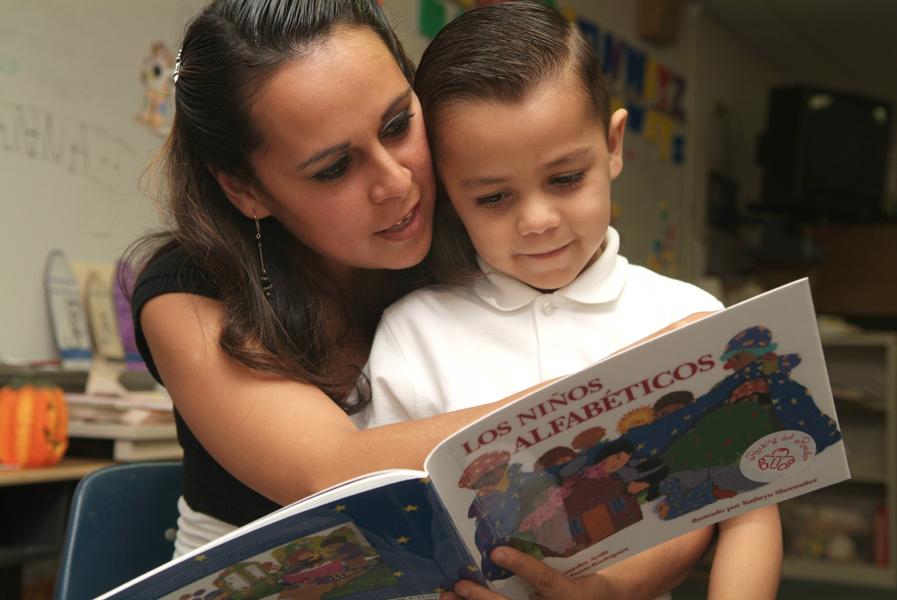 Many of us think of 'the golden years' as the lazy days of post-retirement when we're finally free to do as we want, when we want, all the while living in peace and (hopefully) a warm climate.
In his piece for the Huffington Post, "Kindergarten Is Too Late – We Need to Strengthen Brains Earlier Than That," George Halvorson, former Chairman and CEO of Kaiser Permanente, suggests that the Golden Years are actually the years between birth and 3 years of age.  It is during these first three years of life that we – parents, caregivers, teachers, legislators, business leaders – can have a profound effect on a child's future by ensuring that all children have opportunities to strengthen and exercise their growing brains, which will create a solid foundation for future success in school.
As Executive Director of Raising A Reader MA, I consider the first three years of life to be our sweet spot.  We track the percentage of children in this age range served by our family engagement, early literacy program with a goal of keeping it at 33%.  We partner with early education and community based programs that support parents of very young children such as Early Head Start and family child care programs, as well as home visiting programs such as Healthy Families for teens and Healthy Baby, Healthy Child in Boston to ensure parents have the opportunity to learn the skills that are critical to exercising their child's rapidly developing brains.  Raising A Reader MA supplies under-resourced families with high quality, age appropriate books AND information on how to use them interactively during storytelling, which offers the 'serve and return' interaction that is critical to healthy brain development. These skills are easily accessible and fun to use, and they are appropriate for all of our families, regardless of a parent's own language or literacy abilities.
We know the consequences for our failure to support children and their parents at this time in life… Mr. Halvorson believes that, as a creative country, we should be able to solve this problem.  I am signing on to his call for action and hope you will join us!